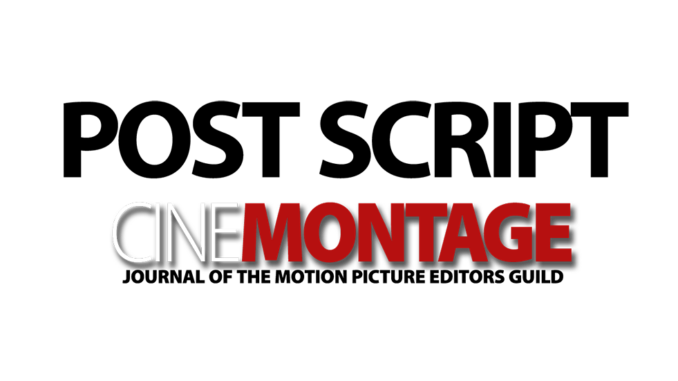 by Tomm Carroll
Our nation and our union are currently roiling in the pro-or-con debate of upcoming elections. For the country, it's the biennial mid-term elections of our congressional representatives and senators as well as state officials in early November, which looks to be more divisive than ever. But more imminently, and eminently, for the baker's dozen of IATSE's Hollywood guilds — including Local 700 — it's the impending vote on the ratification of the tentative contract agreement by the IA and the Alliance of Motion Picture and Television Producers (AMPTP).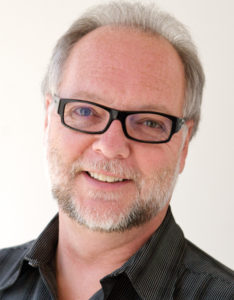 For the record, the Editors Guild is wholeheartedly advocating a NO vote on ratifying the deal, as affirmed by a unanimous decision from our Board of Directors, setting itself apart from the IA and the leadership of its sister locals, which support ratification. I'll let our National Organizer Rob Callahan fill you in more about the tentative deal, the Guild's position on it, and our shared commitment to solidarity in his "Getting Organized" column in this issue (at least what has developed as of press time in early August).
In decidedly less discordant news, our cover story comes courtesy of writer Mel Lambert, who talks to a seemingly tireless troika of soundmen — supervising sound editor Gary Megregian, MPSE, and re-recording mixers Joe Earle, CAS, MPSE, and Doug Andham, CAS — who work regularly on several primetime TV series, including FX's American Crime Story and American Horror Story (between which, each of them received a 2018 Emmy nomination). "Because we often have more than one show dubbing and airing at the same time, we're constantly up against air dates," Megregian tells Lambert about their packed post-production schedule.
Also keeping busy on shows like CBS' Big Brother and Fox's The Four (sometimes concurrently) are the loggers and transcribers, little-known craftspeople who capture blow-by-blow and word-for-word accounts of who's doing and saying what in scenes in the reality TV genre. Four of these post practitioners described their fast-paced jobs to writer Debra Kaufman: Lisa Mackie, Paul Sivertsen, Telon Weathington and Ashkan Tabrizi — the last who explains to her, "In post-production, we're the first set of eyes and ears."
To work in TV post is to be perpetually persevering. Take the editorial crew of Fox's sci-fi dramedy series The Orville: two picture editors (down from three last season), Tom Costantino, ACE, and Scott Powell, ACE, visual effects editor Rob Kraut, and their respective assistants, Hillary Wills, Bart Rachmil and Ian Morabito. All are at work on 15 episodes for Season 2 (up three from last season). The Orville is "an ambitious show for any network," Costantino confides to writer Michael Goldman, while Powell stresses to him that the show can only succeed by "emphasizing collaboration and teamwork" in its workflow, pointing out, "Production and post are all here together at Fox."
And finally, back to the Guild, which this summer/fall is celebrating the 30th anniversary of its longest-serving staff members: Special Events Manager Adriana Iglesias-Dietl and Executive Administrator Lisa Dosch. For the occasion, writer Edward Landler interviewed the ladies, who tell him, "We both started here very young; we grew up with the Guild and matured right along with it."