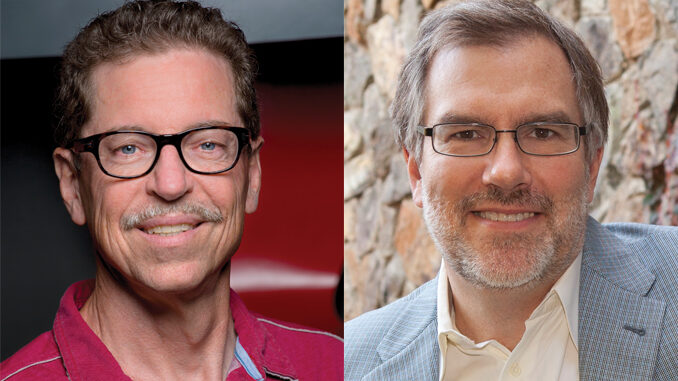 by Debra Kaufman
This year's Oscar nominations in the Sound Mixing category are for movies that focus on arduous journeys and tasks, some leavened with comedic moments. An astronaut stranded on Mars tries to get home, while another quiet hero finds himself on the wrong side of the Berlin Wall. There are three epic journeys: an impossibly difficult journey across the frozen wilderness, another one in a post-apocalyptic world, and still another heroic battle of a small band of resisters fighting against tyranny and evil.
The re-recording teams creating these soundscapes are Andy Nelson, CAS, and Gary Rydstrom, CAS (with production mixer Drew Kunin), for Bridge of Spies; Chris Jenkins and Gregg Rudloff (with production mixer Ben Osmo) for Mad Max: Fury Road; Paul Massey, CAS, and Mark Taylor (with production mixer Mac Ruth, CAS) for The Martian; Jon Taylor, CAS, Frank A. Montaño and Randy Thom, CAS (with production mixer Chris Duesterdiek), for The Revenant; and Nelson and Christopher Scarabosio (with production mixer Stuart Wilson) for Star Wars: The Force Awakens.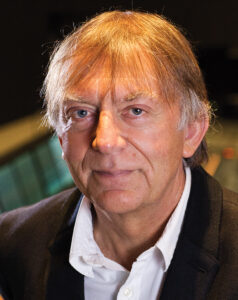 Directed by Steven Spielberg, Bridge of Spies, which was recorded on the Howard Hawks Stage on the 20th Century Fox lot, pairs Nelson (dialogue/music) and Rydstrom (sound effects/Foley), who have worked together on Saving Private Ryan, Minority Report, AI, Lincoln and War Horse. Nelson, who now counts 20 nominations and two wins, has done all of Spielberg's films for 25 years, and at this Academy Awards is actually in competition with himself, for his work on Star Wars: The Force Awakens, an experience he's already had five times before. "It's double the fun but also a bit daunting," he says. "I don't take it for granted, trust me." He previously won Oscars for Les Misérables (2012) and Saving Private Ryan (1998).
Rydstrom, who has been nominated 18 times, says it's still a thrill to be nominated. "I really liked this movie," says Rydstrom. "I'm an advocate for intelligent, sophisticated, well crafted movies like Bridge of Spies, and it's nice when they get recognized." He was so recognized with seven wins.
Creating a believable period piece was the chief challenge of Bridge of Spies, set in the late 1950s and 1960s in New York City and Berlin. "In those days, sounds were made by physical devices," says Rydstrom, who did his pre-mixes at Skywalker Sound. "We looked into period car horns, phones and traffic, trying to keep it real." A U2 plane plays a key role in the film, and Rydstrom was surprised to find that it's not only still in use but that there was one at a nearby Air Force base. "We were able to stick a recorder in the cockpit," he says. "The takeoff and landing were incredibly loud, but inside the cockpit at high altitudes, it was very quiet. That was nice creatively for the scene when the pilot gets shot down. He's inside, seemingly quiet, safe and protected, but when he gets shot down, he's in the open air with the wind whipping around him."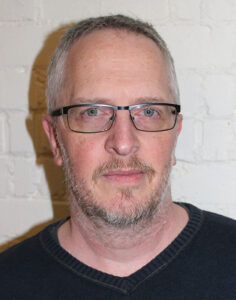 Bridge of Spies was a "very, very heavy dialogue picture" for Nelson. "My primary concern was to give it a very warm feel, a sense of period," he adds. The dialogue recorded on set was of excellent quality, so very little ADR was required. "I did a lot of blending into Gary's sound effects design work. In the first 30 minutes of the film there is very little music, so it was lovely to have a film where the sound effects became the music. And working with composer Tom Newman was a great treat. He used the music as a point of view to the storytelling, for emotional resonance." Their work on Bridge of Spies is also nominated for CAS and BAFTA awards.
Mad Max: Fury Road, directed by George Miller, was re-recorded on Deluxe Stage One Sound in Lane Cove (Sydney), Australia and finished on Dub Stage 10 on the Warner Bros. lot in Burbank, says dialogue/music mixer Jenkins and sound effects mixer Rudloff. Their work, also nominated for BAFTA and CAS awards, was the first major project they've done together.
For Rudloff, who has six previous Oscar nominations, and two wins — The Matrix (1999) and Glory (1989) — the one for Mad Max: Fury Road is exciting. "Especially on a film you're so passionate about," he says. "And we're all Mad Maxers. Everybody really came together on the show and George is a lovely man to work with." Jenkins, who now has five nominations, and wins for The Last of the Mohicans (1992) and Out of Africa (1985), agrees. "To have a director with so much vision as Mad Max shows that you take big risks to get big rewards," he says. "At the end of the day, it's all George's vision."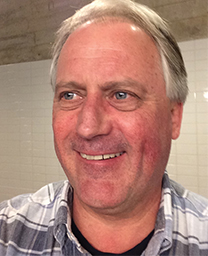 With the centrality of the movie's Rube Goldberg-like vehicles, Rudloff says they were treated as characters in the film. "George doesn't want to hear a truck because you see a truck," says Rudloff. "He wants it to have a purpose. At any moment of the film, a particular sound is going to be the most important sound at that moment, which he refers to as the top of the pyramid. We were constantly transitioning between dialogue, music or sound effects."
Mad Max (played by Tom Hardy) has a tenuous hold on reality, Rudloff notes, making for another challenge. "He's at a sub-human level at the beginning of the film," he says. "During those moments, we used various treatments to hear the sounds as experienced from his point of view, to show that ragged hold on his humanity."
Jenkins explains that because of the rough shooting conditions in Namibia, very little production sound was useable. "Probably 90 percent of the dialogue is ADR," he says. "We got almost no performances from production, so it was like starting from scratch, and George is super-specific about performances." Miller and supervising dialogue editor Kira Roessler, MPSE, replaced the dialogue when Jenkins and Rudoff took a break. "It was a beautiful building process to be involved in," Jenkins says. "We left Australia with an unfinished mix but great architecture, and then came back to the States and got the chance to refine it."
Jenkins gives special kudos to the score by DJ Junkie XL (Tom Holkenborg). "The music is extraordinarily rich and has so many flavors to it," he says. "He knows how to do the big action percussive pieces, but there are also a number of adagios that are elegant and beautiful."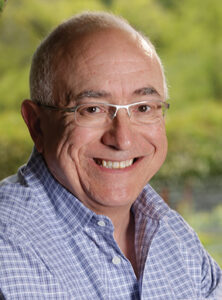 The Martian, directed by Ridley Scott, was re-recorded at Twickenham Studios in London by dialogue/music re-recording mixer Massey and sound effects/Foley re-recording mixer Mark Taylor, who have previously teamed together on four films (Monument Men, Exodus, Nice Guys and Big Eyes). Their work on the film has also been nominated for a BAFTA award. This is Taylor's second Oscar nomination (after Captain Phillips) and Massey's seventh — as well as his fifth film with Scott and editor Pietro Scalia, ACE. "It is the award to be nominated for, isn't it?" notes Taylor. "Last time I came from London, I was blown away by the Oscars ceremony." Massey calls himself "Thrilled; it's always an honor to be recognized by your peers. Everybody puts his best effort into every film and to be recognized is a real privilege."
Taylor credits supervising sound editor/sound designer Mike Fentum with getting into detail and creating specific sounds envisioned for the Mars environment. "The Hab, where Mark Watney (Matt Damon) lives, is only supposed to be there for a couple of months, but he had to be there for years," he says. "We had to hear how it would all slowly degrade."
One of the most challenging scenes was when Mark operates on himself. "The Foley was a joy to mix," Taylor adds. "There was so much detail, I just knew what to do with it." Likewise, the storm on Mars was also difficult. "You get all the dialogue and still feel assaulted by thousands of tons of Martian dust," he says.
Dialogue required futz treatments — and lots of them, says Massey. "There were over 50 treatments needed for the dialogue in different locations," he says. "It was very challenging to keep them all different, but believable, and also intelligible. In some instances, we took clean recordings, did standard futzes to them and then supervising sound editor Oliver Tarney broadcast them over a small AM transmitter to a receiver and we re-mic'ed them on the receiver."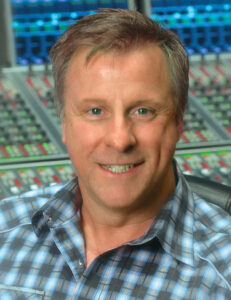 The score, composed by Harry Gregson- Williams and recorded by Peter Cobbin at Abbey Road Studios, gave Massey "lots of control over instrumentation." Watney's final rescue was perhaps the toughest scene to build. "The integration of dialogue, music and effects, each having its own moment, was most challenging," he says, "and possibly the most rewarding in the final analysis."
On the NBCUniversal StudioPost's Alfred Hitchcock stage, Jon Taylor handled dialogue and music, and Montaño sound effects for director Alejandro G. Iñárritu's The Revenant, for which they also received BAFTA and CAS nominations. Taylor (who has worked on all of Iñárittu's movies since 21 Grams in 2003) and Montaño started as a team three years ago on Fast and Furious 5, and have been working together ever since. Last year, the duo was nominated for Iñárritu's Birdman or (The Unexpected Virtue of Ignorance). Taylor has two previous nominations, including last year's Unbroken, and Montaño has seven. Due to the overwhelming amount of sound effects mixing, Thom, who has 14 prior Oscar nominations, joined Taylor and Montaño.
The core challenge in The Revenant is the contrast between the film's look and its soundscape. "The film is beautiful to look at, and the camerawork lent itself for us to be immersive with the soundscape," says Montaño. "We really tried to make it real, raw, haunting, dark. Every sound counts." The notoriously difficult production conditions impacted dialogue coverage, although Taylor gives kudos to the production mixer's "fantastic job," adding, "We didn't have separation for each character. We pre-dubbed to get clarity, figured out where our problems would be with regards to space and direction, and created an ADR list very early on."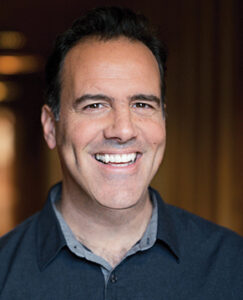 Montaño notes that because of the ubiquity of nature sounds, part of the challenge was to give wind, trees and snow "a lot of flavors," as well as to strip things away so it isn't "on" all the time." Iñárritu "only cares about emotion," adds Taylor. "Not so much about what the sound is but what the sound makes you feel." He adds that distortion was a huge tool in the mix. "If the wind sounded clean, with a shiny, high end, it wasn't good for the film," he says.
Among his other tasks, Thom tackled the bear's sound effects. "It had to seem absolutely real, organic and natural, and be tailored in a way that told the story we wanted to tell," Thom explains. For the injured bear, he used a recording of a sick horse with labored breathing as the base of the sound design, with dog, camel and human vocalizations as other elements. He transitioned to the horse elements seamlessly by introducing them earlier in the sequence, and then bringing them to the fore when the bear is injured.
All three are happy to be nominated. "It's always a thrill to be invited to the party," says Thom. For Montaño, a nomination is "a humbling experience." "I get excited for my family members, who really get a charge out of it," he admits. "For me, that's the best part of it."
On the Fox lot's Howard Hawks Stage, dialogue/ music re-recording mixer Nelson and sound effects/ Foley re-recording mixer Scarabosio worked on Star Wars: The Force Awakens, directed by J.J. Abrams. Nelson and Scarabosio, who has one previous nomination for There Will Be Blood, have worked together on three other films (Star Wars: Revenge of the Sith, Munich, Indiana Jones and the Kingdom of the Crystal Skull); their work on The Force Awakens also garnered them BAFTA and CAS nominations. "It's very exciting to be nominated," says Scarabosio.
There's no small pressure to be involved in a Star Wars movie. "The first mission statement was, if you close your eyes, you have to know you're listening to a Star Wars movie," says Scarabosio. "That was the starting point."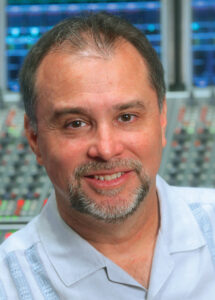 Nelson, who has worked on all of Abrams' feature films, notes the importance of the music. "John Williams did a fantastic job with the score," he says. With regard to dialogue, Nelson tried processing Kylo Ren's voice, played by Adam Driver. "The filmmakers would have liked more extreme processing, but it became hard to understand, so we had to back down on every single line Adam delivered," he explains. "Clarity, emotion and excitement were my mantra throughout the film."
For sound effects and Foley, Scarabosio couldn't rely on past Star Wars films. "There is no formula for what a Star Wars movie sounds like, having worked on a few," he offers.
"J.J. wanted it to be fun, but he also wanted to feel something, [without it feeling too] cluttered or fatiguing. We were trying to pick what's important in any given scene."
Scarabosio notes that in the big battle sequences, careful choices ruled the day. "We had to keep things very focused, featuring maybe four or five sounds instead of 10," he says. "We'd had all these fantastic sounds, but if you lay them all at once, they lose what makes them great. We had to find the sounds that really spoke to each scene."
What made the work especially notable, he adds, is that "Star Wars is 40 years of filmmaking." "It means so many things to so many people," he says. "I felt to do this justice, we had to make something fresh and exciting, because the movie is a completely fresh take. What we succeeded at making is a film with an amazing history and tradition, but one that opens up a whole new chapter to where the franchise is heading."