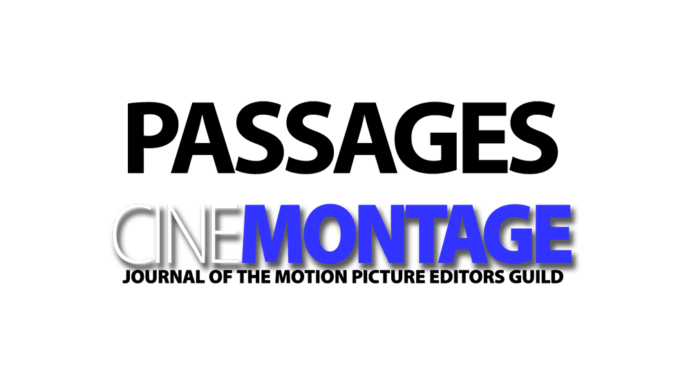 Gerald B. Greenberg, ACE
Picture Editor
July 29, 1936 – December 22, 2017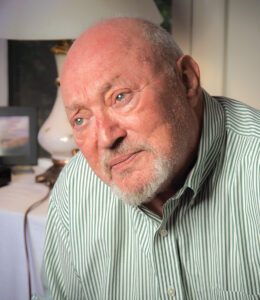 Gerald B. Greenberg, ACE, died December 22 after a long illness, leaving behind a huge legacy and a collection of memorable films that bear his stamp of originality. He was 81.
Known as Jerry by his friends and colleagues, Greenberg earned an Academy Award for The French Connection (1971) and, in 1980, achieved a rare feat of earning two Oscar nominations in the same year, for Kramer vs. Kramer and Apocalypse Now. In 2015, he received the ACE Career Achievement Award, and will also be remembered as a dedicated artist, painfully honest, who spoke his mind regardless of the consequences.
Starting out editing music for commercials and documentaries in New York in the 1950s, his break came when he got the job of apprentice to Dede Allen, ACE, on Elia Kazan's America, America (1963).
In 1967, the movie-going public was stunned by the brutal killing at the end of Bonnie and Clyde, a film brilliantly edited by Allen. That scene took movie violence to a whole new level, and it was edited by Greenberg, Allen's assistant and one of 'Dede's Boys.' Said Allen in the ACE-initiated documentary The Cutting Edge: The Magic of Movie Editing (2004), "Jerry did all the initial editing of the sequence. All I did was cut it down."
Greenberg's first full editing credit was on Sidney Lumet's Bye Bye Braverman (1968). He teamed up with William Friedkin for The Boys in the Band (1970), which led him to the director's next project, the Oscar-winning The French Connection. This featured the famous car chase with Gene Hackman's "Popeye" Doyle pursuing a hit man riding an elevated train across Brooklyn. This was called one of the finest examples of montage editing since Battleship Potemkin (1925) by Vincent LoBrutto in his book The Art of Motion Picture Editing.
Greenberg went on to edit such films as Electra Glide in Blue (1973) and The Taking of Pelham One Two Three (1974), and was part of the team that edited Francis Ford Coppola's Vietnam epic Apocalypse Now (1979), on which he is credited with editing the famous "Ride of the Valkyries" sequence.
After completing Kramer vs. Kramer, he went to work for Brian De Palma on Dressed to Kill (1980). His editing struck a perfect balance between eroticism and suspense. This led to five more films with De Palma, including Scarface (1983), Body Double (1984) and The Untouchables (1987), the latter featuring a shoot-out scene that is a homage to the Odessa steps sequence from Sergei Eisenstein's Battleship Potemkin. He was also part of the crew for the ill-fated Michael Cimino epic, Heaven's Gate (1980).
Greenberg went on to edit Awakenings (1990), For the Boys (1991) and, with Alan Heim, ACE, American History X (1998). His final credit was in 2015 for Point Break.
Jack Tucker, ACE (Courtesy of ACE's CinemaEditor magazine)