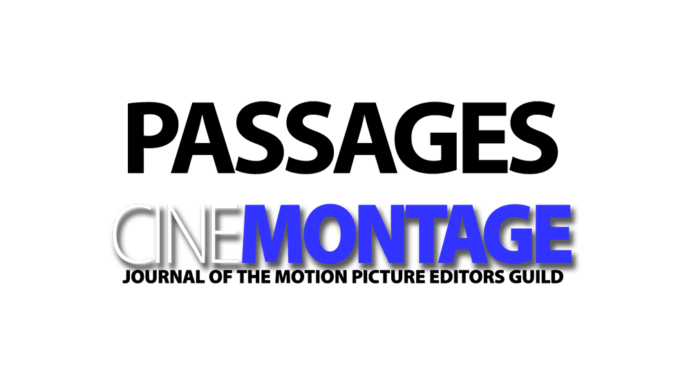 Thomas G. Stanford
Picture Editor
November 18, 1924 – December 23, 2017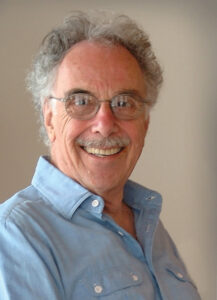 Thomas G. Stanford peacefully departed a long and happy life on December 23, 2017 at the age of 93, a life well-lived. He is survived by his beloved partner Sherry Bendickson, cherished daughter and husband Nina and Brendt Mullan, their adored children Julian and Denis, and cherished son and wife Adam and Lyn Stanford.
Born in Germany and educated in Switzerland and England, he moved to Santa Fe, New Mexico after a long career as a film editor in Hollywood. The highlight of his numerous achievements in the film industry was receiving an Oscar for editing West Side Story (1961), which remains a masterpiece to this day.
Thomas' career spanned nearly three decades. He collaborated with director Sydney Pollack on three films, The Slender Thread (1965), Jeremiah Johnson (1972) and The Yakuza (1974), and two with Mark Rydell, The Fox (1967) and The Reivers (1969). His first credited work was the 1959 film adaptation of Tennessee Williams' Suddenly Last Summer. Other editing credits are Hell in the Pacific (1968) and television work including an episode of Route 66 (1960-1964), two episodes of Burke's Law (1963-1964), two episodes of Hec Ramsey (1972-1974) and the TV movies Mad Bull (1977) and Before and After (1979).
Thomas discovered and fell in love with Santa Fe while working in New Mexico on The Legend of the Lone Ranger (1981). Upon retiring and moving there in 1987, he used his keen eye for editing in the redesign of an older Southwestern-style home, including repositioning to capture sweeping views and mountaintops.
His interest and talent in classical music led him to performing in the New Mexico Symphony Chorus and later the Sangre de Cristo Chorale. His critical thinking and sharp wit were demonstrated in thoughtful, published letters to diverse publications (including CineMontage and its predecessor, Editors Guild Magazine) and in conversations with people from all walks of life.
The crowning jewels in Thomas' life were his loving relationship with Sherry, and his pride in and love for his children. He leaves behind many friends who will miss his wisdom and humor, and his most engaging presence.
Judi Hadfield