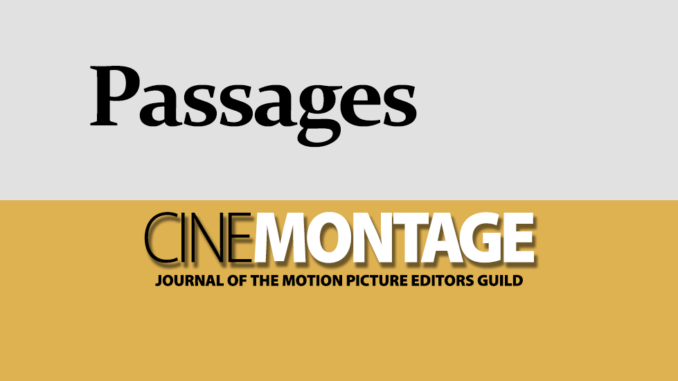 Pasquale Buba, ACE
Picture Editor
April 16, 1946 – September 12, 2018
Pasquale (Pat) Buba, ACE, 72, formerly of Braddock, Pennsylvania and a Pittsburgh Steelers fan to the end, passed away at home in Los Angeles on September 12 after a brave fight with cancer. He was born April 16, 1946 to the late Edward Buba of Pittsburgh and Angeline (Gentile) Buba of Tursi, Italy.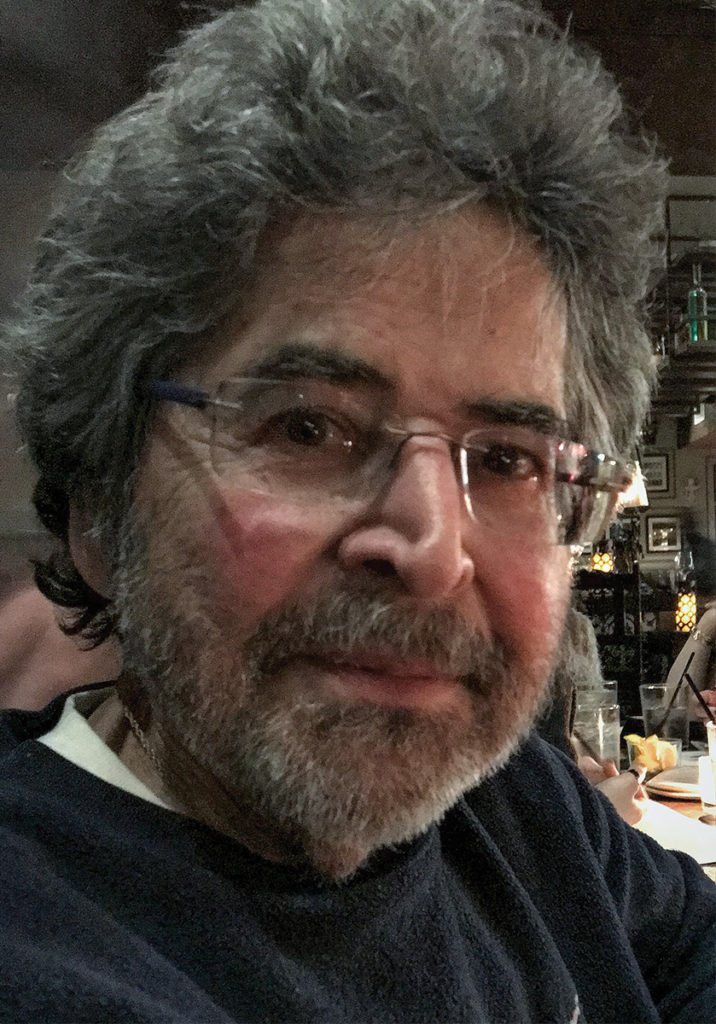 Pat was the first person in his family to attend college, and he did it in style on a full music scholarship from Carnegie Mellon University. A talented clarinetist, he was always first chair. While at CMU Pat developed a love for film, earning an MFA. As an intern at WQED-TV Pittsburgh, Pat honed his editing skills by working on numerous national PBS projects, including Mr. Roger's Neighborhood (1968-2001). WQED is where Pat met the love of his life, Zilla Clinton. 
Pat's reputation as a film editor grew quickly. He teamed with George Romero and edited a number of the director's films, including Knightriders (1981) and Day of the Dead (1985). With his partners and longtime friends John Harrison and Dusty Nelson, Pat produced and edited the cult thriller Effects (1980).
A member of the American Cinema Editors, Pat won an ACE Eddie Award for Best Edited Documentary Film for Looking for Richard (1996), directed by Al Pacino. During his career, he worked with such filmmakers and artists as Martin Scorsese, Johnny Depp, Rowdy Herrington and Michael Mann. 
Pat was remarkably creative, quick-witted and kind. He had an instinct for mentoring and advising young filmmakers. His passing will be felt by the many whose lives he touched — especially by his wife Zilla and his brother Tony. It was always Patsy and Zilla, Zilla and Patsy. She was by his side to the end. He will be missed. 
Pat is survived by his wife Zilla Clinton, his brother Anthony (Tony) Buba, sisters-in-law Ozzie Cowan and Jan McMannis, brother-in-law Joe Cowan, and nieces Kelly and Jody, as well as great nephews, cousins, countless friends and numerous godchildren who adored him.
Those wishing to honor Pat's memory can send donations in his name to the ACLU or any animal shelter.
Zilla Clinton