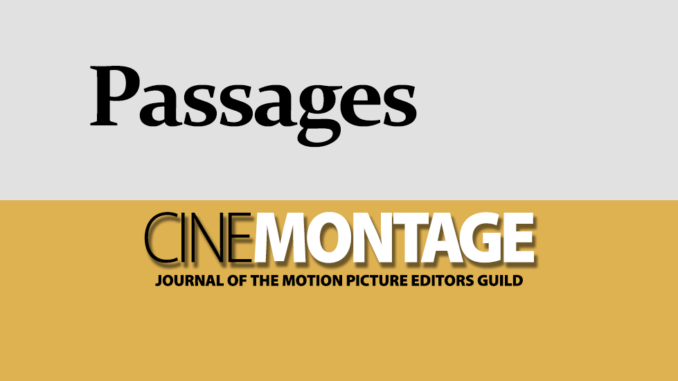 John Carter, ACE
Picture Editor
September 22, 1922 – August 13, 2018
John Carter, ACE, passed away peacefully at his home in White Plains, New York on August 13. Born in Newark, New Jersey on September 22, 1922, he grew up in Asbury Park and was athletic in high school, playing on the basketball, football and track teams. In 1943, he was drafted into the Army and served with distinction in Europe.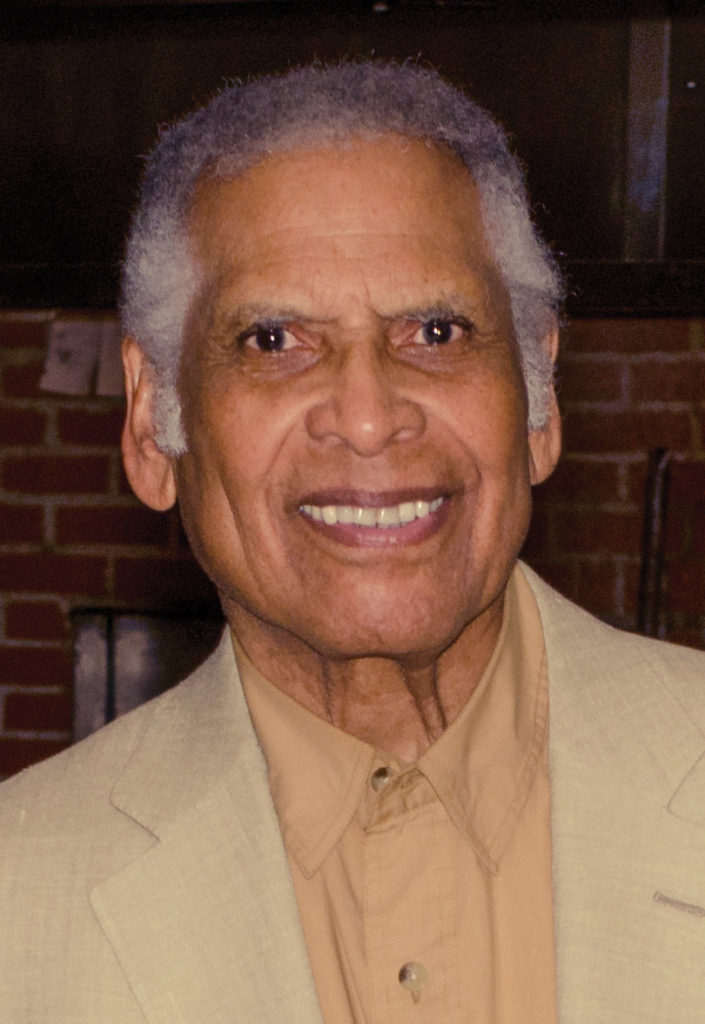 Having received his discharge in 1946, Carter trained at the New York Institute of Photography and the Brooklyn Institute of Motion Picture Production. After graduation, he began an apprenticeship at the Signal Corps Pictorial Center in Film Editing. In 1956, he became the first African-American film editor to be employed by network television in New York when he was hired at CBS.
Eye on New York (1956-1967) was the CBS documentary unit and series, and John worked up to becoming its supervising editor. After 12 years, he left to form his own company, John Carter Associates. His first feature in 1968 was Paper Lion. For 1970's King: A Filmed Record…Montgomery To Memphis, he received an Emmy Award for Best Film Editing. Miloš Forman's Taking Off (1971) was Carter's next challenge, requiring him to make the transition from the Moviola to the KEM.
Among his many other credits are The Heartbreak Kid (1972), Mikey and Nicky (1976) The Formula (1980), Hemingway (1988, TV), The Karate Kid Part III (1989) The Five Heartbeats (1991), Boomerang (1992), Sister Act 2: Back in the Habit (1993), Men of Honor (2000), Barbershop (2002) and Madea's Family Reunion (2006). Carter became the first African-American to join the American Cinema Editors, and was also a member of the Academy of Motion Picture Arts and Sciences.
His skill and dedication to his craft has greatly enhanced the films of such directors as John Avildsen, Bill Duke, Elaine May, Gordon Parks, Stuart Millar, Tyler Perry and Reginald Hudlin. He mentored other editors and provided support and guidance to filmmakers. He retired at the age of 85.
Carter was devoted to his family. He met his wife Carole while apprenticing in the Signal Corps. She was the love of his life and they were together until the end. He is also survived by daughters Victoria and Carolyn, son John, six grandchildren, and nephews, nieces and cousins.
Memorial contributions may be made to the Foundation of Westchester Clubmen c/o McEvoy & Associates, 32 Union Square East, Suite 406, New York, NY 10003.
Jack Tucker, ACE