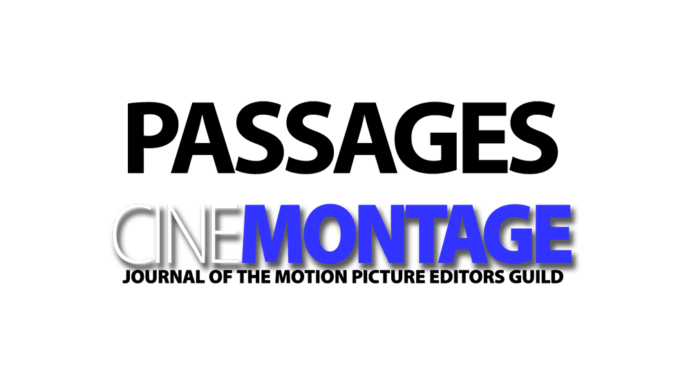 Frederick O. Stafford
Sound Editor
December 5, 1943 – December 23, 2017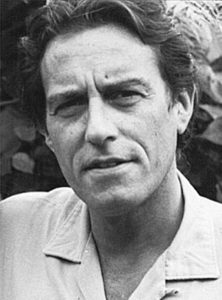 Frederick Stafford, one of Hollywood's best-known ADR editors, died peacefully at his Santa Paula, California home on December 23, 2017. Rita, his loving wife of 32 years, was by his side.
Intellectually curious, with scholarly interests in history, literature, architecture, politics and music, Fred could elevate any conversation on nearly any topic with wonderful stories and insights. His charm, generosity and sense of humor attracted people to him, and his gift for making those in his presence feel like they were singularly important and loved was central to who he was.
Born Frederick Orman Stafford in New York, December 5, 1943, he grew up in Manhattan's Washington Heights, where he developed a passion for photography and in 1964 went to work for a fine arts archivist. In 1967, he left New York for LA and began working in the entertainment industry. Starting "on the bike" delivering mail at Paramount Studios, he quickly moved into sound editorial, with early credits on the Mission: Impossible (1966-1973) and Laverne & Shirley (1976-1983) series, and on features including Chinatown (1974) and Marathon Man (1976). He developed a specialty in ADR, becoming known for his mastery of technique, which he supplemented with wonderful sensitivity to actors and story.
The subsequent decades of his career were spent working in features, and his credits range through all genres. They include 1941 (1979), Altered States (1980), Risky Business (1983), Witness (1985), Batman and Robin (1997), Ghost Rider (2007) and many more. He worked on projects with great directors, such as Steven Spielberg, Peter Weir and Clint Eastwood. Fred's long and varied career included a period of picture editing in the 1980s for films like Conan the Barbarian (1982), and the cult classic Night of the Comet (1984). He also worked uncredited on Ridley Scott's famous 1984 commercial for Apple's Macintosh Computer.
In 2010, Fred and Rita moved to Santa Paula, California. In 2014 he was diagnosed with prostate cancer. He underwent radiation therapy, which caused complications culminating in bladder cancer and kidney failure, leading to his death. He is survived by his wife, Rita, his daughter from a previous marriage, Justine, and her husband Richard, as well as five grandchildren: Oliver, Isabelle, Lily, Genevieve and Alana. He was predeceased by his brother, Norman Stafford, and his beloved son, Ian Nolan, who died tragically in 1989 at age 22.
Rita Stafford