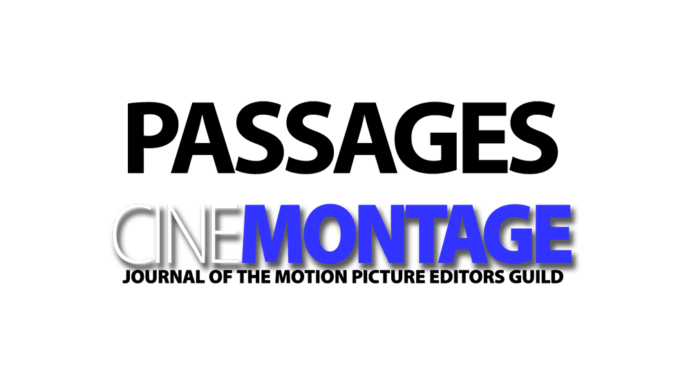 Murray B. Jordan, ACE
Picture Editor
October 5, 1936 – July 1, 2018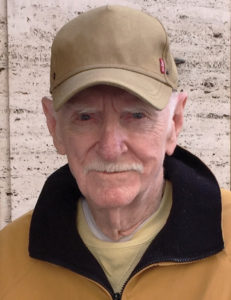 Murray B. Jordan, ACE, film editor for Richard Brooks and Sam Peckinpah — and later a longtime editor and producer of the television series Cops (1989-present) — died on July 1 in Elche, Spain. He was 81.
Jordan broke into the film industry in 1966 through his wife, Josephine (Jo) Oliva, stand-in for and personal assistant to English actress Jean Simmons. Jordan's encyclopedic knowledge of movie history so engaged Simmons' husband, Brooks, that the director helped him join the Editors Guild. Jordan began his apprenticeship (uncredited) with Brooks on In Cold Blood (1967), then moved on to The Happy Ending (1969) and $ (1971) as assistant editor. 
After completion of $ in Hamburg, Jordan worked as an editor in Europe with Peckinpah on Cross of Iron (1977), on which he was also second unit director, and John Derek on Fantasies (1981), on which he additionally served as associate producer. In Munich, he directed a German feature, Happy Weekend (1983).
Returning to Hollywood in 1980, Jordan edited numerous documentaries and television specials, including Oceanquest (1985), Happy Anniversary 007: 25 Years of James Bond (1987), The 60th Annual Academy Awards (1988) and Gary Cooper: American Life, American Legend (1989), for which he received an ACE Eddie nomination. Jordan also edited television shows, including The Dukes of Hazzard (1979-1985) and Ripley's Believe It or Not (1982-1986), and produced the series The New You Asked for It (1981-1983). In 1989, he became the supervising editor of the new reality TV show, Cops. He rose to become a producer on the series, which was nominated for Primetime Emmy Awards in 1993 and 1994.
Jordan was born in Bremerton, Washington on October 5, 1936. His mother was Margaret Leighty. His father, Jack Jordan, alternated careers between the Navy and film. In 1945, Jordan and his younger brother, Keith, natural redheads, played the two younger children in the national touring company of Life with Father. After the war, the Jordan family moved to Hollywood and Murray graduated from Hollywood High School.
In 1958, he married Sally Parks and moved to Chicago. When the marriage ended, Jordan returned to Hollywood where he met his second wife, Oliva. They were married in 1965 but divorced in 1972. In 1973, he married Margit Reichelt, with whom he had a daughter, Vanessa. After they divorced, Jordan married Maria Remiro Brotons. Maria predeceased Jordan in 2009. Upon her death, Jordan retired to live with Maria's family in Elche, Spain. He is survived by his daughter, Vanessa Pointner, and two grandchildren in Germany, and his brother, Keith, in Boise, Idaho.
William Park