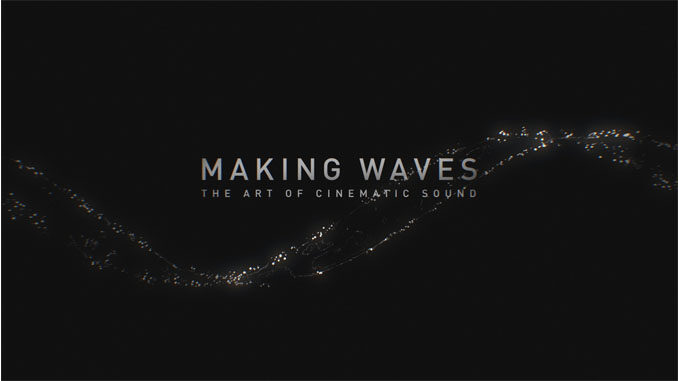 by F. Hudson Miller, MPSE
With the increasing regularity of "silent" scenes in current cinema (Gravity, 2013, comes to mind), what generally passes for silence is, in fact, not silent at all, but merely "MOD," (mit out dialogue). Rarely since the beginning of motion pictures have the flickering images on the screen been without any kind of sound. In the big urban theatres there were orchestra and organ accompaniments — and even live sound effects on occasion — and in small towns there very often were piano accompanists.
With the development in the late 1920s of sound-on-film, the world of cinema was changed forever. The commercial future of the so-called silent movie was doomed. In the intervening 90 years, dialogue, pre-recorded music, and sound effects have become so embedded in the film-going experience that the absence of any of these elements becomes quite noticeable. Even the recent MOD films cannot really be thought of as silent. If anything, the absence of dialogue accentuates the fact that these films are rarely silent. While the dialogue may be gone, the sound effects and music continue to perform their filmic duties, and are center stage in the storytelling.
Reflecting on fact that silent movies can actually be pretty noisy, it seemed like a great opportunity to check in with Midge Costin, MPSE, about a documentary she is making on sound editing for the cinema. CineMontage sat down with the sound editor to discuss her documentary on motion picture sound and its editing.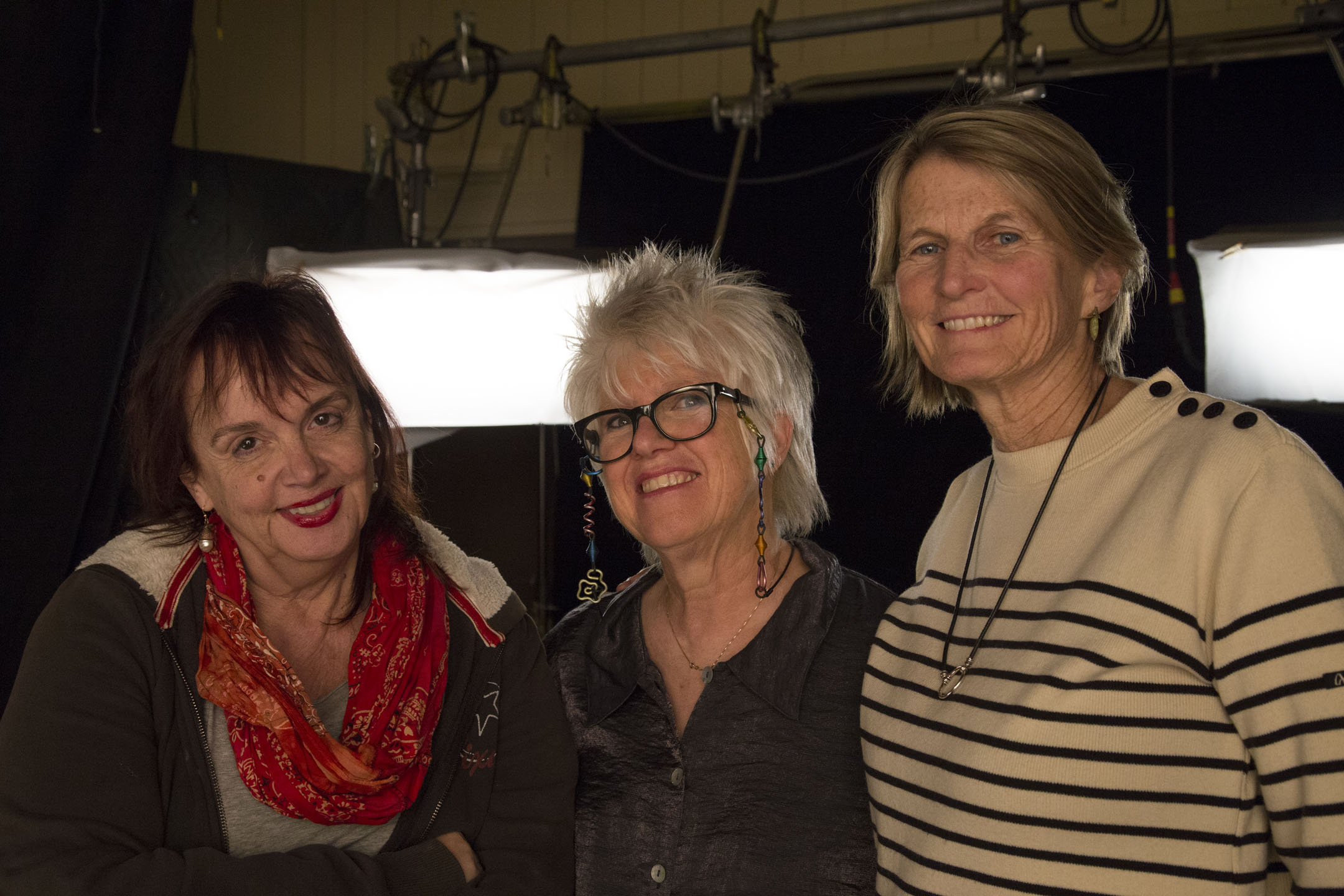 CineMontage: Tell us about yourself. 
Midge Costin: I hold the Kay Rose Endowed Chair in the Art of Sound and Dialogue Editing at University of Southern California School of Cinematic Arts. The chair was given by George Lucas in 2002 to honor the contribution of sound editor Kay Rose to motion picture arts. Currently, I am directing and producing the feature documentary Making Waves: The Art of Cinematic Sound; it is the sound version of The Cutting Edge: The Magic of Movie Editing [2004]. Through interviews with iconic filmmakers and cinema sound people, plus verité footage and film clips, we are exploring the history and power of sound in films, as well as the art and artists behind the work.
CM: Why are you doing this film; what inspired you?
MC: As a former sound editor in Hollywood during the heady days of the '90s working on big action-adventure soundtracks, and cutting both effects and dialogue, I got to see and hear the power of sound in telling a story; giving us emotion, setting mood, reflecting character and illustrating a plot point. I learned that sometimes a breath can tell us more about a character's feelings than his or her written dialogue can; I learned the craft of layering sound effects, and how to consider frequency and dynamic range to give the biggest impact to a scene.
When I returned to my first love — teaching — I was so excited to pass this on to future writers, directors, producers, picture editors and sound professionals. Sound editing opened my ears to the world, and I now get to do this for my students at USC. I want Making Waves to bring this awareness and passion to filmgoers everywhere!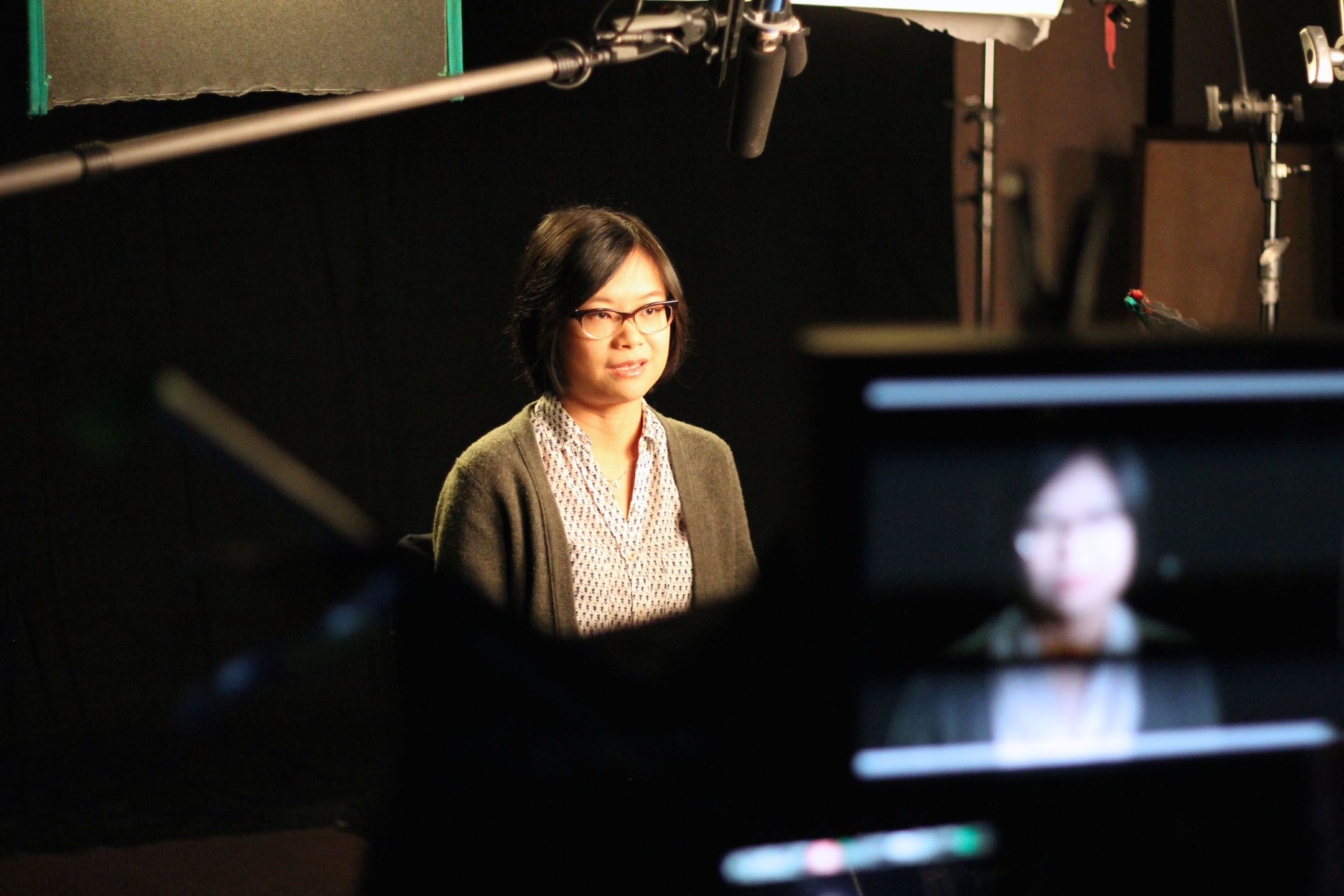 Working in the trenches with these talented and dedicated sound people made me want to give them a voice; to bring awareness to this hidden part of our industry. The sound editors I've worked with are my family here in LA. Many were regulars on George Watters' fabulous crew. However, it was my USC colleague Bobette Buster who, while lecturing about story structure at Pixar, got to know Gary Rydstrom. Based on his recommendation, she approached me about doing this documentary.
CM: How long have you been working on the film?
MC: It's been seven years since Bobette and I started developing the concept for the film. She suggested bringing on Karen Johnson as a third partner since Karen had produced the very successful feature documentary Double Dare [2004] about Hollywood stuntwomen, which included interviews and lots of movie clips.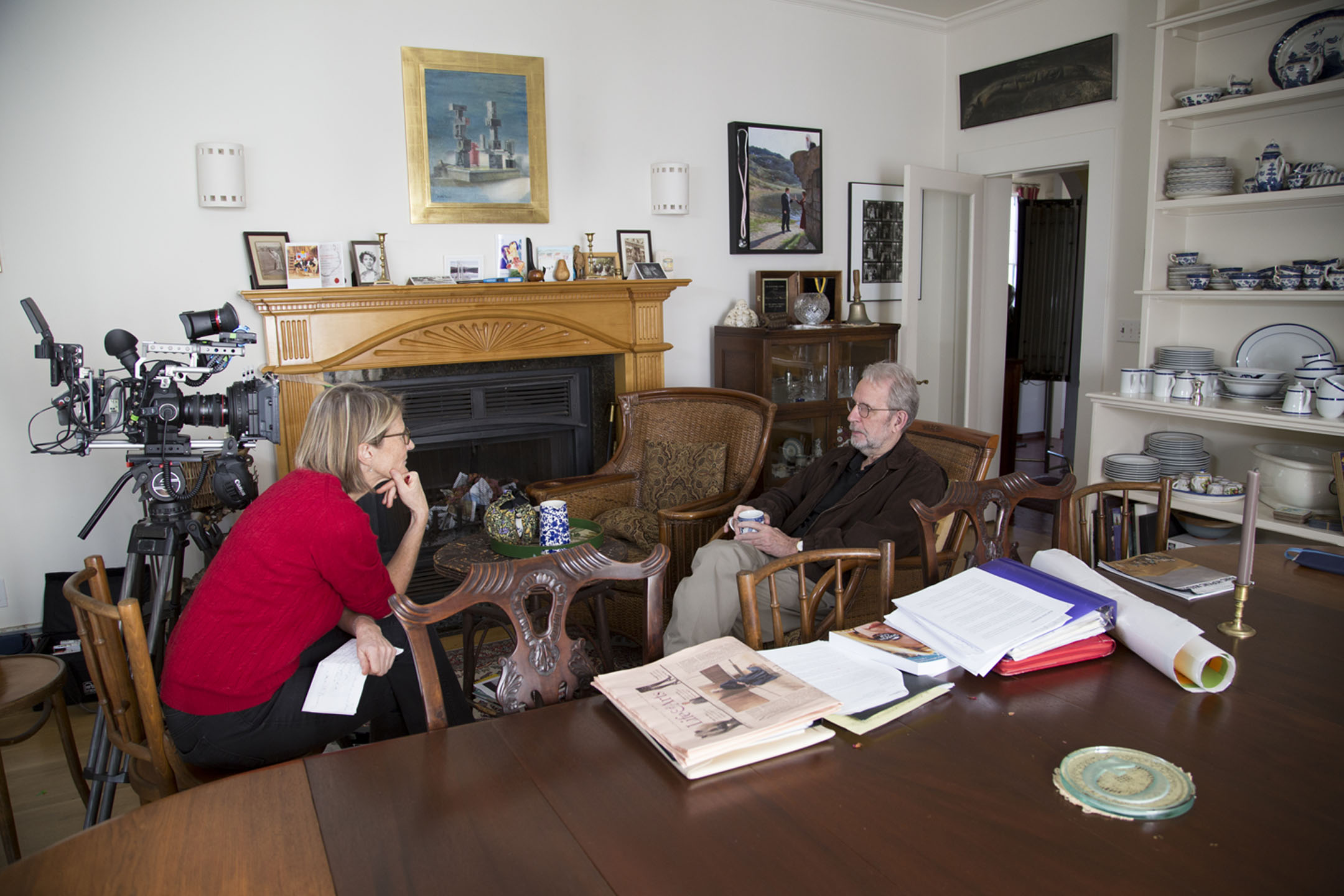 CM: What subjects are you covering in Making Waves?
MC: We cover the history of sound starting from the silent era using the personal histories and knowledge of three of our main characters: Walter Murch, Ben Burtt and Gary Rydstrom. However, I don't want anyone to think we don't include all types of editors and many aspects of film sound — plus women! We present the various crafts and the creative process, and even have discussions about the social and personal issues that come up for us: crazy budgets, impossible deadlines, smaller crews and spending so much time with each other when we should be with our families.
CM: Who have you interviewed for the film? 
MC: All members in good standing with the Editors Guild, of course! We have almost 90 interviews, so where do I start? In her interview, dialogue editor extraordinaire, Teri Dorman, coins a phrase, "circle of talent," which alludes to the fact that we explore all the different types of sound people and how we intersect — and interact — with each other. We have interviewed production mixers, like Peter Devlin, Lee Orloff and David MacMillan; dialogue editors such as Teri and Vickie Sampson; such Foley artists and mixers as Alyson Moore, John Roesch and MaryJo Lang; supervising sound editors from Los Angeles, including Richard King, Ai-Ling Lee, Erik Aadahl, Dane Davis, Mark Mangini, Greg Hedgepath, Karen Baker Landers and Richard Anderson, and re-recording mixer Anna Behlmer. I almost forgot the ADR editors Jessica Gallavan and Bobbi Banks.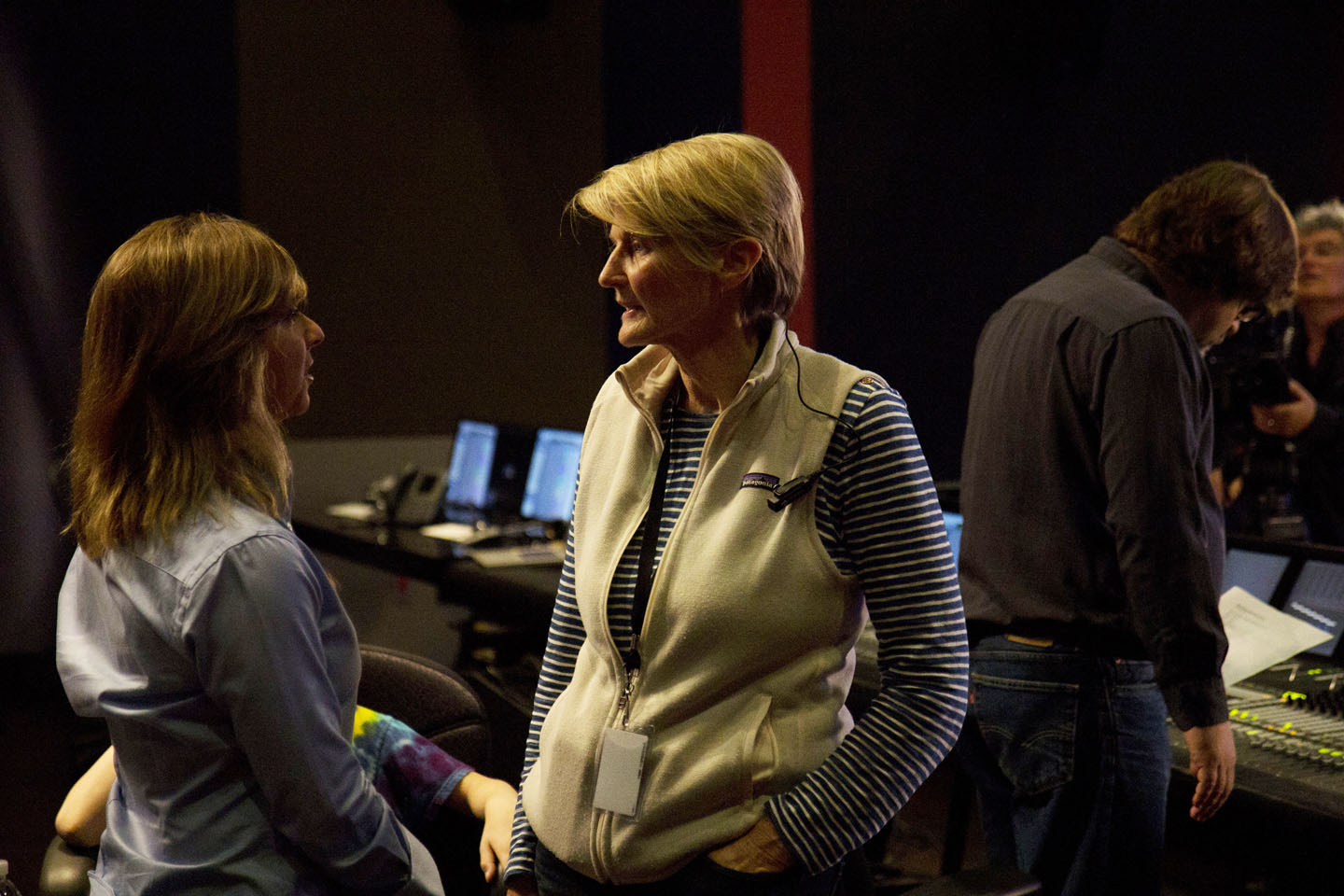 Northern California is well represented too. We have interviews with Randy Thom, Ren Klyce, Kyrsten Mate, Chris Boyes, Teresa Eckton, Gwen Whittle, Richard Hymns, Richard Beggs and Lora Hirschberg, plus many more. From New York, we talked to Eugene Gearty, Phil Stockton, Tom Fleischman, Lee Dichter and Skip Lievsay.
CM: Who else in addition to our members? 
MC: The directors, of course! George Lucas, David Lynch, Sofia Coppola, Ang Lee, Christopher Nolan, John Lasseter, Robert Redford, Peter Weir, Ryan Coogler — a former student of mine who concentrated some of his studies in sound! — and others we can't name-drop until they approve their footage! There are more women among those…but that's all I can say right now!
CM: So what have you learned? 
MC: The history was something I knew nothing about prior to starting this film. It's fascinating to place my own career into that history. How I started with B movies, some of which were actually mono and simple stereo, and graduated to big, multi-channel blockbusters! I still remember those old optical effects like yellow sky wind; remember those?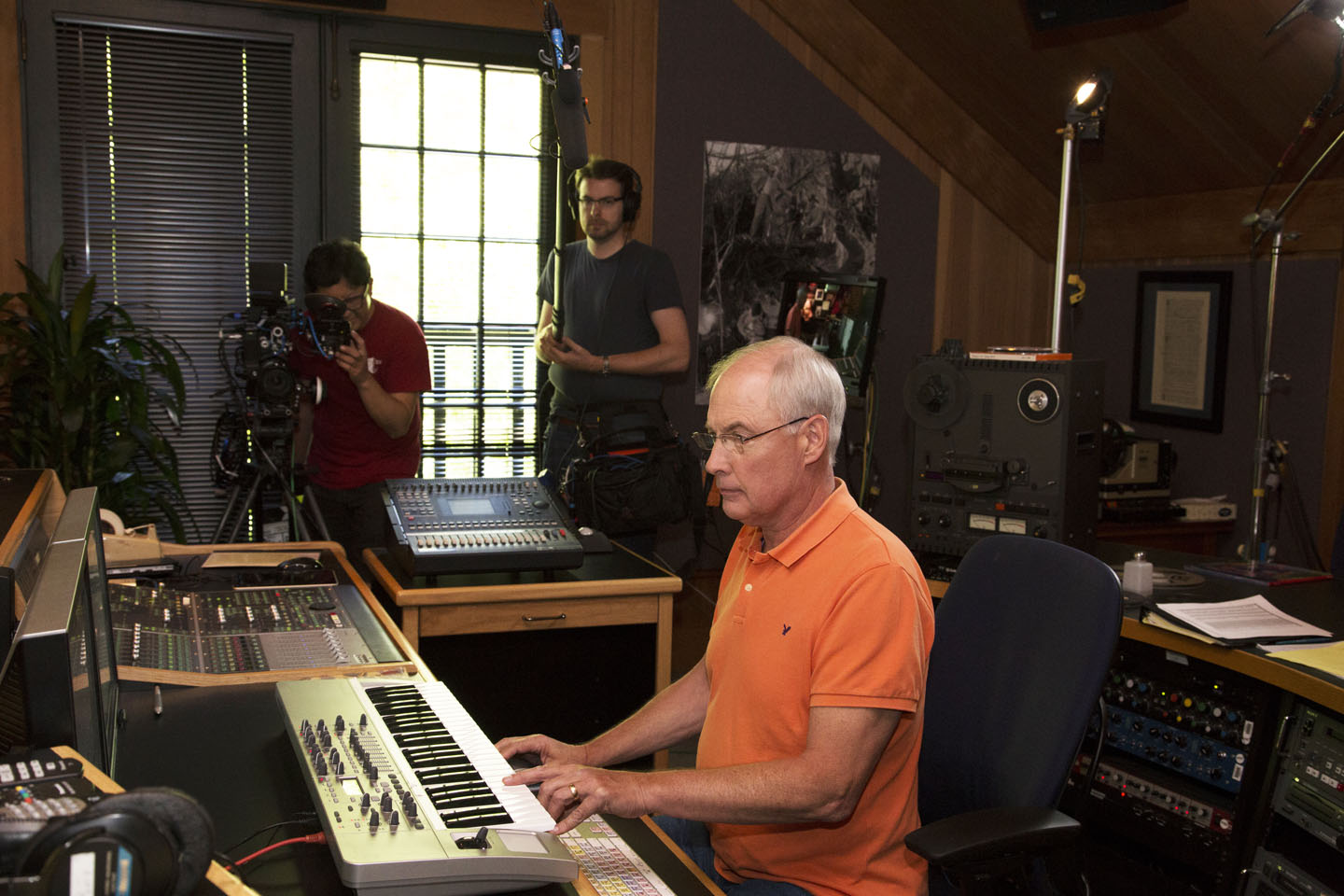 I was also blown away to hear Ioan Allen, senior vice president at Dolby, credit Barbra Streisand as one of the directors who was responsible for getting Dolby Stereo into theatres and hence into our industry. The studios wouldn't spend the money, and it was Lucas with Star Wars [1977], Kubrick with A Clockwork Orange [1971] and Streisand with A Star is Born [1976] that really pushed for it.
I don't want to give away too much, but I liked hearing how so many people had little reel-to-reel tape recorders when they were young. I was also surprised to find how many award-winning sound editors and designers still worry about coming up with new creative ideas and solutions on their projects. That was fascinating. They are still creatively on edge 30 years into their careers. I found that to be very reassuring for the future of our art and craft! 
CM: What is this project destined for, and how is it related to a film like Visions of Light (1992) or The Cutting Edge? 
MC: Honestly, right now we are concentrating efforts to raise the funds to finish the edit by end of this year or early 2018. We had interest from PBS and the BBC while we were in development, and they wanted to make sure we didn't get corporate funding. No worries there; we are as independent as they come!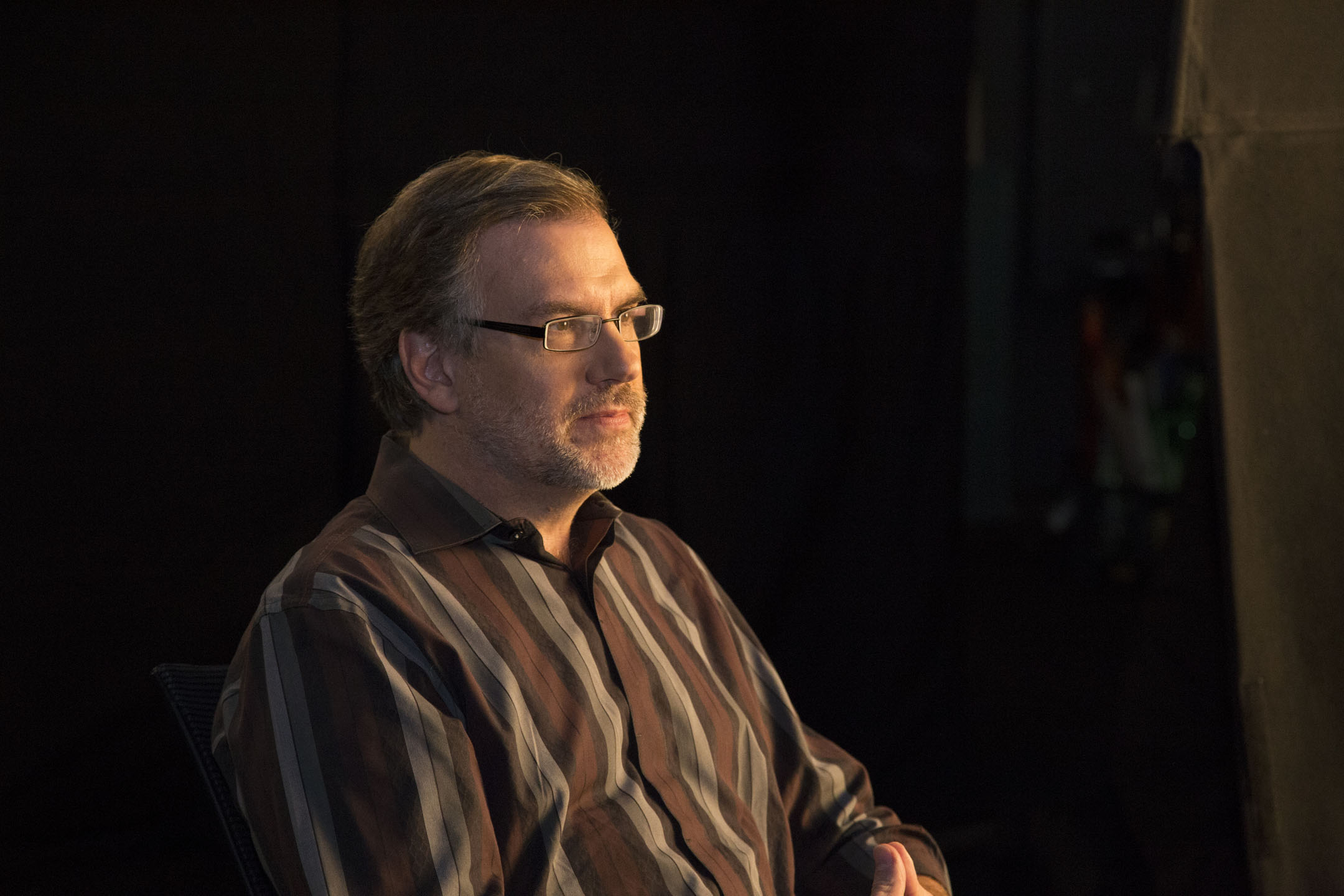 Like so many indie films aspiring to be screened at high-quality film festivals, we turned to Kickstarter which is crowd funding. We have a campaign live now; it's done well so far. What's truly great about crowd funding is that the people who support, called backers, do it for a reward — not purely as a donation. I feel that when we amass hundreds of them, and we're over 700 already, it proves to a distributor that this is a film an audience will care about. Our trailer has been getting such good feedback from all over the world; we are really excited!
CM: What's your next step?
MC: Once we're funded, the plan is to premiere at a major film festival where we hope to get picked up for distribution. With all the amazing interviews we have from members of our sound community, we could create a series and this material should in fact have a very long life. We've met with the Academy of Motion Picture Arts and Sciences regarding their new museum. I think our interviews and research will spawn amazing educational material. Fingers crossed for maximum funding and securing distribution!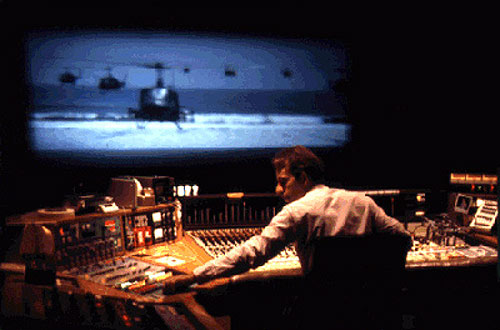 To visit the Making Waves: The Art of Cinematic Sound website, click on www.makingwavesmovie.com/.