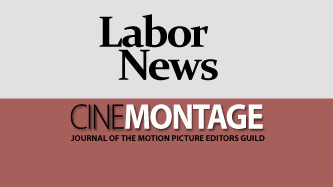 Reprinted from Deadline Hollywood by Jill Goldsmith on October 2, 2020.
New York City could have 40 or more productions underway by year end, bringing it decisively back to pre-COVID-19 levels as an industry ramp-up that started in September gathers steam into the fall.
That's great news for the entertainment business, a welcome shot to the local economy and a heartening boost of in-person bustle —  with strict protocols — in a city where block after block of offices towers sit empty, tourism is shot and unemployment soaring.
"The parking lot is full," said Doug Steiner, the real estate developer and CEO of Steiner Studios. "Everyone's back," he said, referring to nine productions that include Amazon's The Marvelous Mrs. Maisel — in lengthy pre-production and eyeing a January 2021 start — and Showtime's City On a Hill — also in preproduction and gearing up. Starz's Power Book II: Ghost is shooting pickups for its current season. …