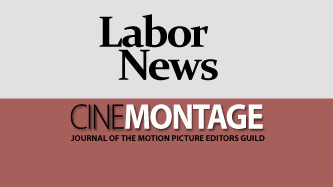 Reprinted from Deadline Hollywood by Erik Pedersen on September 2, 2020.
A former longtime Warner Brothers marketing executive has sued the company, claiming that she was fired in retaliation for making allegations of gender discrimination and harassment by men in senior management.
Susan Steen seeks unspecified damages for wrongful termination, gender discrimination, retaliation, failure to prevent discrimination, retaliation and harassment and fair-pay violation. She had joined the company in 1987 and was promoted several times before being named SVP Worldwide Theatrical Marketing Service in 2018, the filing says.
"Steen reported that she felt harassed as a woman and was being subjected to gender bias by specific male members of senior management," according to her suit filed Thursday in Los Angeles Superior Court (read it here). "Despite complaints to her direct supervisor, to numerous executives, and to members of Human Resources, her complaints were dismissed as 'silly, unimportant, and uncomfortable to address.' Soon after her complaints, Ms. Steen was targeted with aggressiveness, threats, and retaliation." …