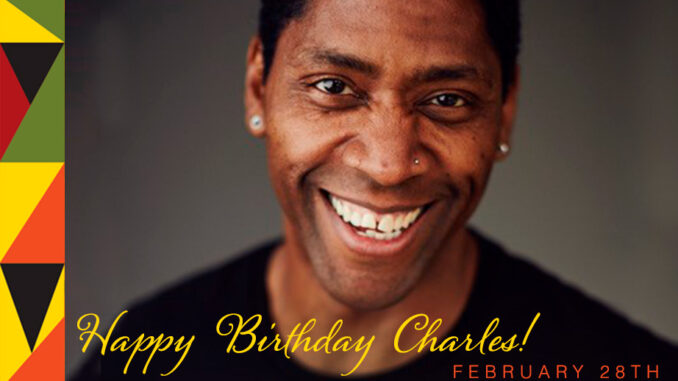 For each day in the month of February, the Committee will be highlighting African-American members, both past and present, and their accomplishments. We look forward to showing the contributions and influences African-Americans have had on the industry.

Name: Charles Little II
What's your job? Picture Editor
List the credits you're most proud of. "Kids for Cash" (Additional Film Editing) "The Photographs of Your Junk" (Editor & Visual Effects) "One World Hip-Hop Championship" (Editor, Director & Executive Producer)
What are you working on right now? I'm currently cutting "9-1-1 Lone Star" for Ryan Murphy TV and FOX Studios; and a short film entitled "The McHenry Trial–Don't Judge a Kid by Their Hoodie," written and directed by Ken Sagoes.
Who and what are your influences and/or mentors? My mentors and influences include Abbey Lincoln (deceased), my father whom I speak with regularly and he continues to be a source of wisdom; Kahil El Zabar (Musician), Sharon Morgan (Author) Ravi Subramanian (Picture Editor) and Douglas Busch (Photographer), my father-in-law.
What books are you reading, shows are you watching and/or movies you're excited about? I just completed Paul Hirsch book entitled: "A Long Time Ago in a Cutting Room Far, Far Away" and I recently finished watching "The Morning Show" (AppleTV+) and "The Affair" (Showtime); and the next show on my list is "Black Monday" (Showtime). I'm not really excited about any films at present as my work plate is rather full.
What would be your superhero name? The Alchemist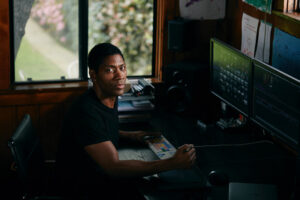 What are your Black History Month memories, and what cultural or historical impacts have they had on your life? I can't say that I have any specific "Black History Month Memories." The cultural/historic impacts on my life have been the stories and advice that I have received from my father, my mother, grandparents, my great uncle and great aunts. They are everything from hustlers and musicians to medical professionals and executives. Their stories and examples have been my greatest influencers.
What's the best piece of advice you've been given? My father told me as a child to never lie to someone you truly trust because then they cannot help you; and while cutting a short brand film for Director Alek Keshishian (before the term "Brand Film" was a thing) he told me: "I'm leaving now because any further input from me would prevent you from bringing what you have to offer to this material." I have internally referenced that comment countless times during my journey in pursuit of further embodying the craft of motion picture editing.
If you could time travel, when would you go and why? I would want to travel 2000 years into the future to witness how human kind had evolved.
What's a little known fact about you? What are your hidden (or not so hidden) talents? A little known fact about me is that I wrestle regularly with insecurity. Hidden talents? I'm not too certain that I'm really "talented" per se at anything any more than anyone else; I'm just very passionate and put my entire being into whatever I am doing.
What would be your dream project to work on? An episodic dark comedy series a la "48 Hours" (Eddie Murphy, Nick Nolte) meets "The Watchmen" (HBO) starring Harold Perrineau, Live Schreiber, Regina King and Michelle Rodriguez. I know, go figure, right?