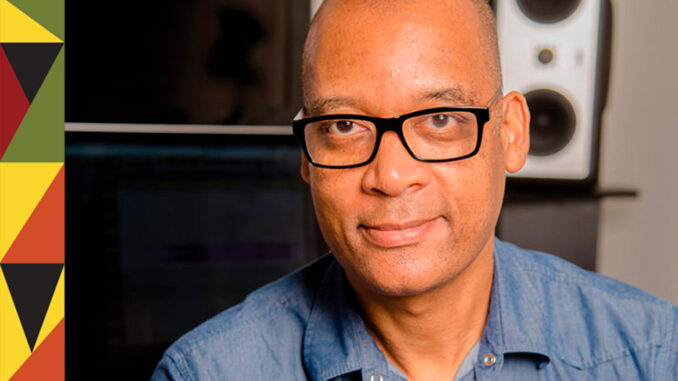 For each day in the month of February, the Committee will be highlighting African-American members, both past and present, and their accomplishments. We look forward to showing the contributions and influences African-Americans have had on the industry.
Name: Del Spiva
What's your job? Music Editor
List the credits you're most proud of. "A Quiet Place," "The Defiant Ones," "Just Mercy," "The Hate U Give," "Independence Day," "American Gangster" and "Black Hawk Down"
What are you working on right now? "A Quiet Place Part 2"
Who and what are your influences and/or mentors? My mentors are Teri Shropshire, Teri Dorman, Steve Williams, Bob Badami, Richard Whitfield. My influences are Martin Luther King, Jr., John Williams, Maurice White from Earth, Wind & Fire, and Jimi Hendrix.
What books are you reading, shows are you watching and/or movies you're excited about? "Watchmen"
What would be your superhero name? DelPhonic
What are your Black History Month memories, and what cultural or historical impacts have they had on your life? My mom had me and brothers help her plan and run Black History Month celebrations every year when I was growing up.
What's the best piece of advice you've been given? "Don't stress too much. It's only a movie." "Back it in to the release date."
If you could time travel, when would you go and why? The future, filled with less hate, hopefully.  And I love new technology.
What's a little known fact about you? What are your hidden (or not so hidden) talents? My collared greens are about as good as they get.
What would be your dream project to work on? To get back on "Coming to America 2."  (or "Frederick Douglas" when it shows up)