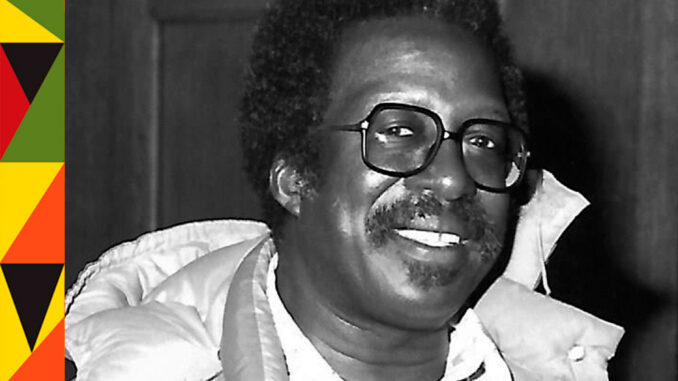 For each day in the month of February, the Committee will be highlighting African-American members, both past and present, and their accomplishments. We look forward to showing the contributions and influences African-Americans have had on the industry.
Hugh A. Robertson (1932-1988) was an acclaimed picture editor and director, known for iconic films such as "Midnight Cowboy" and "Shaft." He was born in 1932 to Jamaican immigrant parents, as the elder of two sons. That year was the same year "Grand Hotel" won the Oscar for Best Picture. As a teenager, he worked a summer job as a can-carrier at Seabord Studios, and that job lead to an editing apprenticeship under Carl Lerner, who recognized Hugh's interest and potential. Hugh continued to hone his craft as a member of the US Army Signal Corps. After World War II, he went on to study at the Sorbonne in Paris, and then in New York, he worked with Elia Kazan at the Negro Actor's Guild. In 1960, eleven years after applying, he became the first black person to hold membership in IATSE Motion Picture Editors Union, Local #771.
Over the span of his career, highlighted by many "firsts" and "onlys," Hugh showed perseverance and courage. He broke through the characteristic exclusivity of the film industry. He was an associate editor on "The Miracle Worker," directed by Arthur Penn, who later directed "Bonnie and Clyde." He then went on to edit "Harvey Middleman, Fireman." Released in 1969, "Midnight Cowboy" garnered him an Oscar nomination and a win at the BAFTA awards, both in 1970. His Oscar nomination distinguished him as the first African American to be nominated for an Oscar in Film Editing. "Midnight Cowboy" was Jon Voight's first major role. After Voight saw the movie, he sent Hugh a personal thank you note. He appreciated Hugh's craftsmanship and artistry. In 1971, he collaborated with famed photographer Gordon Parks on "Shaft." His other film and television credits include "Andy," the "Franklin Delano Roosevelt" series (ABC), "Run Away" (Yale University) and "Crime Story" (NBC).
Following his pioneering career as an editor, he went on to direct feature films, such as "Obeah" and "Melinda," which was Jim Kelly's debut, and television series, including "Roll-Out," "Love American Style," and "Great American Dream Machine Show." In 1970, he was nominated for an Emmy for "And Beautiful II."
Hugh Robertson would always go out of his way to share editing and directorial techniques with anyone who wanted them. He was a pacesetter and a trailblazer who understood the richness of our creativity and the power of our work. With hope and conviction, he shared a new perspective on the African American community through his films and television shows.
In 1973, he moved, along with his wife and two children, to Trinidad and Tobago to provide the training and technical assistance needed to bring the film industry to the island. He continued to produce and direct films and television series in Trinidad, notably "Bim" and "Fires of Hope." In 1982, he was inducted into the Black Filmmakers Hall of Fame.
He spent most of the rest of his life in Trinidad, until his death in 1988 in Los Angeles, CA. Because of his creativity, tenacity and heart, Hugh Robertson will forever be a role model and inspiration to editors in the African American community and to the post-production community-at-large.