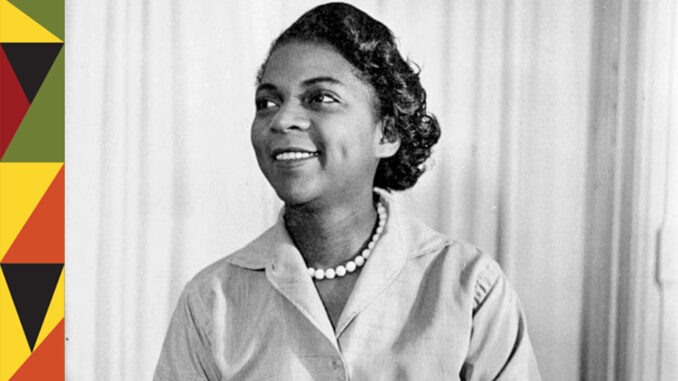 For each day in the month of February, the Committee will be highlighting African-American members, both past and present, and their accomplishments. We look forward to showing the contributions and influences African-Americans have had on the industry.
Hortense "Tee" Beveridge (1923-1993) was born on October 3, 1923, in New York City's Harlem neighborhood. Beveridge's father, Liberian–born Thorgues Sie, planted the seed of political activism in her with his instillation of appreciation for the family's African heritage. Thorgues, one of a small number of Liberians living in New York in the 1920s and '30s, opened the Sie household to serve as a meeting place for Liberian expatriates and other students from Africa.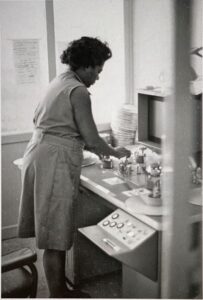 At Hunter College, Beveridge became involved in political and student social justice organizations. She was admitted to Hunter College around 1947 and majored in social work. While at Hunter, Beveridge became a mentee of the CNA (Committee for the Negro in the ARTS) which was her formalized film education.
Beveridge explored filmmaking as a way of channeling her political activism. Tee Beveridge attended two semesters of night school film classes at New York University around 1951. Materials found of Beveridge's labeled, "Editing Exercise," and acquaintance with fellow female film editors like Peggy Lawson (with whom she would go on to collaborate over many years) and other film editors in the 1940s and 50s, is believed to be what helped her pursue a professional career in editing. She made television commercials in the nascent heyday of New York's TV film industry by day and sponsored films for progressive African American and other organizations by night.
The first black woman admitted to the Local 771 union for motion picture film editors during the mid-1950s, Beveridge later cut featurette "making-of" documentaries about commercial fare like "Bullitt" (1968), "Mean Streets" (1973), and "The Outlaw Josey Wales" (1976), while continuing to labor in her "midnight hours" on independently-produced African American works like Amiri Baraka's "The New-Ark" (1968).
By Mike Jones
More credits of Hortense "Tee" Beveridge: https://www.imdb.com/name/nm0079708/