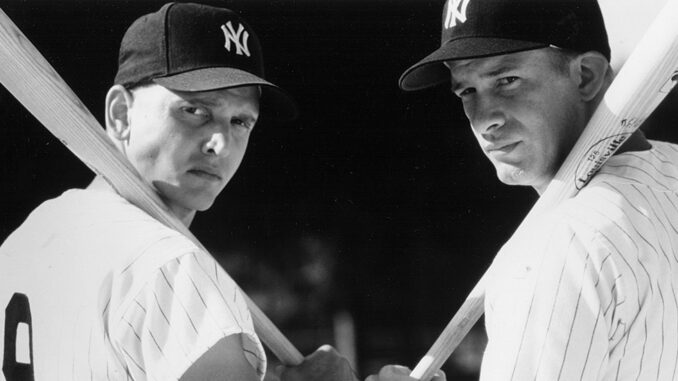 by Peter Tonguette
Even if she was not a lifelong fan of the New York Yankees, music editor Stephanie Lowry would have been proud of having worked on the made-for-television movie 61*.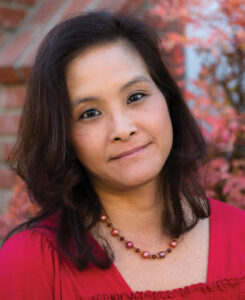 The film, which made its debut on HBO in April 2001, charts the 1961 Yankees season, which was defined by the competition between center fielder Mickey Mantle and right fielder Roger Maris to top the home run record of Babe Ruth (responsible for 60 homers some 34 years earlier). Directed by Yankees enthusiast Billy Crystal, the film starred Thomas Jane as Mantle and Barry Pepper as Maris.
"I can watch this movie again and again and love it every time," Lowry says. "It's due to the skill that everybody brought to the table. The entire cast was amazing. Billy Crystal's direction was superb, and he directed Jane and Pepper so well that they actually seemed to become Mantle and Maris, because Billy had studied these guys for his entire life. The way Billy told it, with his insider information, made it emotionally affecting. To see what Maris had to go through to get that incredibly memorable season is very visceral.
"Michael Jablow's picture editing was top-notch," she continues. "And Marc Shaiman's score is one of my all-time favorites; it's just got such soaring, gorgeous melodies."
The fact that the film centers on one of the most storied chapters in the history of the Yankees, however, made the experience all the sweeter for Lowry. Born in Manhattan and raised in Queens, the music editor grew up as a devotee of the team.
"The Yankee game was always on TV, and if it wasn't televised, I would listen to it on my little transistor AM/FM radio," Lowry remembers. "[Broadcaster and former player] Phil Rizzuto's and venerable Yankee announcer Bob Sheppard's are the voices I grew up with, and Sheppard was still alive to be a part of the film."
Lowry came by her Yankees fandom naturally: Both her father, an IBM systems engineer, and her mother, a homemaker, rooted for the team, as did the rest of her family — for the most part. "I learned a couple of years ago, when one of my uncles passed away, that that part of the family were Mets fans," Lowry recalls. "But the rest of us were all rabid Yankees fans."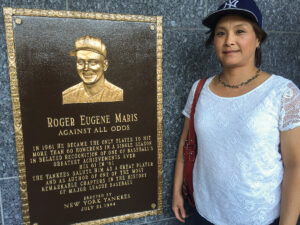 An early interest in photography and film led Lowry to decide to pursue a career in cinematography. Upon graduation from Hunter College High School, she applied to five schools with solid cinema programs, but ultimately chose the University of Southern California. "USC not only accepted me into the film program as a freshman," Lowry relates, "but they also offered me their highest scholarship for undergraduates, the Trustee Scholarship." She graduated with a bachelor's degree in cinema production in 1984, but also walked away with a second team (and sport) to cheer for: the USC Trojans football squad. "In the sports world," she comments, "my teams are the Trojans in football and the Yankees in baseball."
Lowry initially entered the industry as an assistant cameraperson, but several experiences on music videos — including Tina Turner's "What's Love Got to Do with It" — caused her to reconsider. "For atmosphere, they used a lot of bee smoke on these music videos, so the job just seemed like it was lifting heavy equipment from Point A to Point B all day long while breathing bee smoke, which wasn't very glamorous," Lowry comments. "Not that I was looking for glamour, but I wasn't necessarily looking for hard labor and breathing toxic fumes."
Through an acquaintance from USC, Lowry got a job as a production assistant to supervising sound editor Sandy Berman on the apocalyptic sci-fi thriller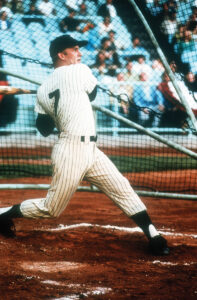 Radioactive Dreams (1985). "That was also hard labor, lugging heavy loads of film reels all over town, but by the end of the movie, they promoted me from runner to assistant sound editor," she remembers. "They taught me a lot of skills that I didn't learn from going to film school."
Lowry began working as an assistant sound editor, adding picture editorial to her plate with Broadcast News (1987), on which she served as apprentice editor. "I was really more interested in picture than anything," she comments. "Working in picture, you get exposed to all aspects of post."
She rose through the ranks to become an assistant editor on such films as Grand Canyon and The Search for Intelligent Life in the Universe (both 1991) but, after giving birth to her first child, she decided to take a break from the business. "Post-production is very demanding and I thought I needed to find another career," she reflects. Before she could figure out a way to reinvent herself, she learned she was going to have a second child, and as the main breadwinner of the family, she had to get back to work. After being asked to fill in as an assistant music editor on Judgment Night (1993), Lowry re-entered the business and never looked back. "From that gig," she says, "I ended up staying with Modern Music and working there as an assistant for several years."
Lowry discovered that she was drawn to the problem-solving posed by music editing. "I love to do The New York Times crossword puzzle — I get that from my mom," she comments. "I think of music editing as solving puzzles. Oftentimes, picture editors will cut to music and they'll have things hitting exactly where they want it, but the problem is they haven't cut the music musically. I enjoy the challenge of fixing puzzles."
The music editors she worked with as an assistant, Lowry says, gave her leeway to work on cutting songs. "I got to work on all the songs in Good Will Hunting [1997]," she recalls. "Pietro Scalia had cut a lot of footage to these songs before I was involved, but then I got to re-edit them for the film. One of the most amazing things on that film was getting to watch the late Elliott Smith record his version of the Beatles' 'Something.' It's moments like that that just take your breath away."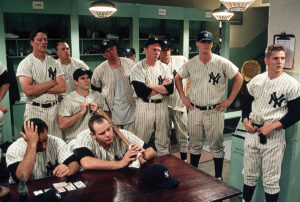 By the early 2000s, Lowry felt she was ready to make the jump from assistant music editor to full-fledged music editor. Two of her first jobs in that role — Jon Turteltaub's The Kid (2000) and 61* — reunited her with composer Shaiman, with whom she had worked as an assistant on several previous films. When offered the opportunity to work on 61*, she was in the middle of another project. "I ended up leaving that job, which was in a lot of tumult, because this was just too good to turn down," Lowry reflects. "It wasn't a lucrative job — HBO didn't pay me a whole lot to do it — but it was the chance to work again with Marc, who wrote this lush, amazing score."
By the time Lowry arrived on 61*, source music had already been added to the film by Crystal and Jablow. "Even before I came on, Michael had cut all these great montages to songs like 'I Love Mickey' and 'Walk Don't Run,'" Lowry says. "To be perfectly honest, I hardly had to do anything but sit back and enjoy it. One of the joys of being a music editor is the fact that it's your job to listen to music. It's an amazing gift to be able to do that."
Adding to the appeal of the job was the fact that the score was recorded at the legendary Stage M on the Paramount lot, the setting of many of Lowry's previous jobs; the stage, she adds, was demolished in 2008 to the dismay of the Hollywood scoring community. "Scoring mixer Tim Boyle and the orchestrators did a great job," Lowry comments. "Any time you get to sit in a scoring session with the exquisitely talented musicians we have in Los Angeles — and hear the score come to life as it's being played by those artists — it just gives you chills.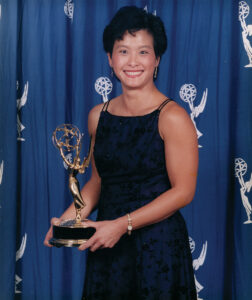 "Watching 61* again," she continues, "one of the highlights for me is when Mickey Mantle hits his one-armed homer. The score just hits you right in the heart. When Roger breaks the record and hits the 61st home run, the cymbals crash when he has to come out of the dugout and tip his hat. Then the score swells again when he has to come out and tip his hat again. Without Marc's score, the movie would be totally different."
Throughout the process, Lowry remembers, Crystal was a hands-on collaborator. "This was Billy's baby," she says. "He was having the time of his life making the movie of his life, based on his idols growing up. It was a total passion project for him."
Yet the film ended up being equally rewarding for Lowry, who was among the team honored with Emmy Awards for Outstanding Sound Editing for a Miniseries, Movie or a Special. The film, which also won an Emmy for Mali Finn's casting, was nominated in 10 other categories, including for Crystal's direction, the sound mixing team of Jeff Wexler, Matt Iadarola, Gary Gegan and Gary Coppola, MPSE, and for the picture editing of Jablow, ACE. "I actually felt guilty getting the Emmy because if anyone should get it, it should be Michael," Lowry observes. "He's a great editor, and he has a great ear for music."
For Lowry, however, more important than recognition was the project's personal significance. She thought of the film again in 2015, when she paid her first visit to the new Yankee Stadium (opened in 2009) with her father, stepmother and other members of her family in tow. "We got there early so we could go out to Monument Park and look at all the monuments," Lowry says. "There's also a little museum that you can visit, which is really cool. They have Maris' and Mantle's jerseys and bats, photos; and World Series rings and trophies."
She adds: "You better believe that I was thinking about 61* on that day!"