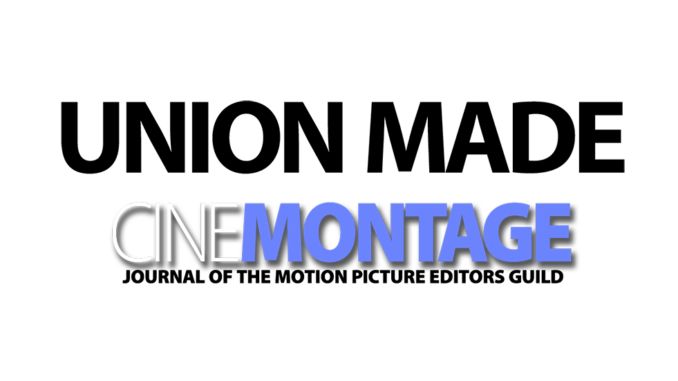 by Michael Ferdie
Growing up in Tucson in the late '70s and '80s, I enjoyed cartoons. Some I learned were originally Japanese produced and were re-picture-edited, re-dubbed and re-marketed to US audiences. Later, I got an idea that I wanted to be a part of this — and create better-sounding — animation.
Attending college at the University of Arizona, I became interested in music composition and recording, and found a passion in the school's recording studio. Fortunately, I befriended a great talent there, my mentor Wiley Ross. Not having a background in engineering, I found the learning curve as an intern at the studio daunting. However, it was a welcome challenge and inspiring at the same time. After many months, the barriers started falling. While it wasn't easy, I eventually found a fulfilling creative energy to it — still to this day.
Among many aspects, critical listening skills were essential. Using the mixing board, Ross would feed pink noise through a channel, assign it some random EQ and obscure those settings. Then, I would use a separate channel with pink noise to make my own EQ'd creation — I'd keep A-B'ing both channels until I matched his. I worked on both analog and digital equipment there, learned mic'ing techniques, signal flow, how to operate mixing consoles and how to conduct oneself with a variety of clientele with challenging schedules. I recorded multi-track or live-to-two-track and learned extensively on a Mac running Sound Tools (the two-channel predecessor to Pro Tools).
While I minored in music, one of my majors was in entrepreneurship. During that year-long program, I made my proposal project an automated dialogue replacement (ADR) recording and post studio devoted to dubbing English language for Japanese animation. I found a way to combine two aspects I really enjoyed into a potential career.
After graduation, I moved to Los Angeles. Though I had made a connection with a Canadian-based animation company, Nelvana, a simultaneous break at Paramount Pictures landed me employment that I felt would more quickly boost my income. I did not understand the concept of working union, but I met a helpful woman on the lot, Stephanie Murray, director of the scoring stage, who referred me to a non-union facility in Glendale, JB & Associates.
I began work on films and paired up with my colleague-and-friend-to-this-day Walter Spencer. I worked two jobs, one in Marketing and Paralegal for Paramount Home Video, and my evening/weekend job as a dialogue assistant and editor. I worked on both analog (pulling code from a delivered work print) and digital (digitizing and assembling audio dailies into a DAW), and Spencer and I would edit the material.
After assisting on a few features, I began cutting dialogue and collaborating with ADR supervisors. Interestingly, Spencer focused on editing using all production sound. We scoured sound dailies on each feature and, essentially, would extensively embellish the production sound effects tracks — not just filling tone for ADR. It was fantastic to work with Spencer, who strives for quality.
In 1996, Spencer's incredibly supportive and generous friend, Charlie Crutcher, was instrumental in our successful application to the Editors Guild and finding work at Universal Pictures in the feature sound department. I assisted and edited dialogue and Foley there, while paying close attention to the work of my friends Harry Snodgrass, Bill Hooper and Dave Grimaldi, who were the staff sound effects editors.
In addition to helping maintain their library and provide IT support, I routinely pored over and learned from their edited sessions. Each was extremely gracious in reviewing his sessions with me. The information I gleaned was exceedingly helpful in providing a clear vision of what a final sound effects, design and background delivery should be.
Crutcher later referred me to Mark Server, who headed the editorial department at Fox Animation Studios in Phoenix for Don Bluth. This design work on animated features was challenging, creative and typically heavy. Our department was a hybrid of production and post-production since we edited and mixed to in-progress animatics while working toward finalizing the film alongside two picture editors. I worked multiple Pro Tools systems, running sound effects and backgrounds slaved to feed 5.1 channels into an OmniMix console in our small theatre. We dubbed each week, delivering to Fox execs and playing back for our entire in-house artist crew.
Concurrently, I made connections with a colleague at Paramount to pitch story concepts for the Star Trek: Voyager series. Over three years, I pitched about 20 story ideas, with one bought and produced in 1999. This led to an opportunity to pitch animated feature concepts to Fox.
When Fox Animation closed in May 2000, I returned to Los Angeles. Focusing on sound design, I also began supervising, initially on video games and animation. I've continued working at numerous studios including Disney, Technicolor, Universal, Warner Bros. and Larson.
I continue to educate myself, avoid becoming complacent, and feel fortunate to collaborate with so many phenomenal creators and engineers.