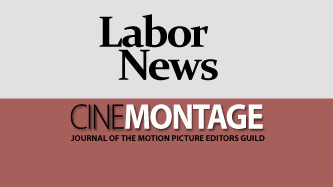 Reprinted from The New York Times by John Koblin on July 28, 2020.
Netflix dominated the 72nd Emmy Award nominations on Tuesday, breaking the record for the most nominations ever, and a newcomer to the streaming universe, Disney+, scored a nomination in a big category for The Mandalorian in yet another sign of the growing importance of digital technology to Hollywood.
A longtime Emmy champion, HBO, remained a force: Watchmen, the cable network's innovative spin on a difficult-to-adapt superhero graphic novel, led all shows with 26 nominations. Amazon's The Marvelous Mrs. Maisel, an Emmy favorite, came in second, with 20.
Netflix smashed the record for most nominations of any network, studio or streaming platform, with 160, breaking the record set last year by HBO. HBO came in second, with 107 nominations. The next closest competitor, NBC, had 47. This just goes to show the impact that Netflix has on the digital watching landscape, it is no wonder that people are searching about how to watch netflix with vpn so they can feast their eyes on these applauded shows in their country without restrictions.
Emmy Nominations for Classifications Represented by the Editors Guild
Reprinted from Deadline Hollywood by Patrick Hipes on July 28, 2020.
The Television Academy revealed nominations Tuesday for the 72nd Emmy Awards, with Netflix dominating the field with 160 nominees led by its drama Ozark. HBO was second overall with 107 as both networks again lapped the field. …
The TV Academy said there were a record 767 different programs in the running for Emmys in more than 100 categories this season, with overall submissions increasing 15% over the previous competition year.
Final-round Emmy voting which begins August 21 and runs through August 31, leading into the Creative Arts ceremony which will be in some virtual form this year. Winners of this year's Primetime Emmy Awards will be unveiled September 20 live an ABC in a ceremony hosted by Jimmy Kimmel. …
What follow are nominees for classifications represented by the Editors Guild.
Outstanding Single-Camera Picture Editing for a Drama Series
The Mandalorian • Chapter 2: The Child
Disney+ • Lucasfilm Ltd.
Andrew S. Eisen, Editor
The Mandalorian • Chapter 4: Sanctuary
Disney+ • Lucasfilm Ltd.
Dana E. Glauberman, ACE, Editor
Dylan Firshein, Additional Editor
The Mandalorian • Chapter 8: Redemption
Disney+ • Lucasfilm Ltd.
Jeff Seibenick, Editor
Ozark • Fire Pink
Netflix • Media Rights Capital
Vikash Patel, Editor
Ozark • Wartime
Netflix • Media Rights Capital
Cindy Mollo, ACE, Editor
Stranger Things • Chapter Eight: The Battle Of Starcourt
Netflix • Netflix
Dean Zimmerman, ACE, Editor
Katheryn Naranjo, Editor
Succession • DC
HBO • HBO Entertainment in association with Project Zeus, Hyperobject Industries and Gary Sanchez Productions
Ken Eluto, ACE, Editor
Succession • This Is Not For Tears
HBO • HBO Entertainment in association with Project Zeus, Hyperobject Industries and Gary Sanchez Productions
Bill Henry, Editor
Venya Bruk, Additional Editor
Outstanding Single-Camera Picture Editing for a Comedy Series
Curb Your Enthusiasm • Elizabeth, Margaret And Larry
HBO • HBO Entertainment
Steve Rasch, ACE, Editor
Insecure • Lowkey Trying
HBO • HBO Entertainment in association with Issa Rae Productions, Penny for Your Thoughts Entertainment and 3 Arts Entertainment
Nena Erb, ACE, Editor
Lynarion Hubbard, Additional Editor
The Marvelous Mrs. Maisel • A Jewish Girl Walks Into The Apollo…
Prime Video • Amazon Studios
Kate Sanford, ACE, Editor
Tim Streeto, ACE, Editor
Schitt's Creek • Happy Ending
Pop TV • Not A Real Company Productions, Inc.
Trevor Ambrose, Editor
Schitt's Creek • Start Spreading The News
Pop TV • Not A Real Company Productions, Inc.
Paul Winestock, CCE, Editor
What We Do in the Shadows • Resurrection
FX Networks • FX Productions
Yana Gorskaya, ACE, Editor
Dane McMaster, Editor
Outstanding Multi-Camera Picture Editing for a Comedy Series
The Conners • Slappy Holidays
ABC • Werner Entertainment / Jax Media / Mohawk Productions / sara + tom
Brian Schnuckel, ACE, Editor
One Day at a Time • Boundaries
Pop TV • Sony Pictures Television, Act III Productions, Glo Nation, Snowpants Productions
Cheryl Campsmith, ACE, Editor
Will & Grace • We Love Lucy
NBC • Universal Television in association with KoMut Entertainment and Three Princesses and a P
Peter Beyt, ACE, Editor
Will & Grace • What A Dump
NBC • Universal Television in association with KoMut Entertainment and Three Princesses and a P
Joseph Fulton, Editor
Outstanding Single-Camera Picture Editing for a Limited Series or Movie
El Camino: A Breaking Bad Movie
Netflix • Sony Pictures Television / High Bridge Productions / Gran Via Productions
Skip Macdonald, ACE, Editor
Mrs. America • Phyllis
FX Networks • FX Productions
Robert Komatsu, ACE, Editor
Watchmen • A God Walks Into A Bar
HBO • HBO Entertainment in association with White Rabbit, Paramount Television, Warner Bros. Television & DC Comics
Henk Van Eeghen, ACE, Editor
Watchmen • It's Summer And We're Running Out Of Ice
HBO • HBO Entertainment in association with White Rabbit, Paramount Television, Warner Bros. Television & DC Comics
David Eisenberg, Editor
Watchmen • This Extraordinary Being
HBO • HBO Entertainment in association with White Rabbit, Paramount Television, Warner Bros. Television & DC Comics
Anna Hauger, Editor
Outstanding Picture Editing for Variety Programming
The Daily Show with Trevor Noah • Trump's Coronavirus Address (Bloopers Included) And Trevor's Audience Tribute Song
Comedy Central • Central Productions, LLC
Mike Choi, Editor
Tom Favilla, Editor
Nikolai Johnson, Editor
Mark Paone, Editor
Erin Shannon, Editor
Catherine Trasborg, Editor
Einar Westerlund, Editor
Robert York, Editor
Dave Chappelle: Sticks & Stones • Netflix • Lathan TV | Pilot Boy
Jeff U'Ren, Editor
Dave Chappelle: The Kennedy Center Mark Twain Prize for American Humor
PBS • WETA Washington, D.C., The John F. Kennedy Center for the Performing Arts, Done + Dusted
Brad Gilson, Editor
Chester G. Contaoi, Editor
Jon Alloway, Editor
Pi Ware, Package Editor
Brian Forbes, Package Editor
Last Week Tonight with John Oliver • Eat Shit Bob! (segment)
HBO • HBO Entertainment in association with Sixteen
String Jack Productions and Avalon Television
Ryan Barger, Editor
Last Week Tonight with John Oliver • The Journey of ChiiJohn: Chapter 2 (segment)
HBO • HBO Entertainment in association with Sixteen String Jack Productions and Avalon Television Anthony Miale, Editor
Outstanding Picture Editing for a Nonfiction Program
American Factory
Netflix • Higher Ground Productions and Participant Media
Lindsay Utz, Editor
Apollo 11
CNN • CNN Films, Statement Pictures, NEON
Todd Douglas Miller, Editor
Beastie Boys Story
Apple TV+ • Pulse Films
Jeff Buchanan, ACE, Editor
Zoe Schack, Editor
The Last Dance • Episode 1
ESPN • A Mandalay Sports Media Production in association with NBA Entertainment, ESPN Films, Netflix
Chad Beck, ACE, Editor
Devin Concannon, Editor
Abhay Sofsky, Editor
Ben Sozanski, ACE, Editor
McMillion$ • Episode 3
HBO • HBO Documentary Films and Unrealistic Ideas in association with Fun Meter
Jody McVeigh-Schultz, Supervising Editor
Lane Farnham, Supervising Editor
James Lee Hernandez, Editor
Brian Lazarte, Editor
Scott Hanson, Editor
Tiger King: Murder, Mayhem and Madness • Cult Of Personality
Netflix • A Goode Films Production in association with Library Films and Article 19 Films
Doug Abel, ACE, Editor
Nicholas Biagetti, Editor
Dylan Hansen-Fliedner, Editor
Geoffrey Richman, ACE, Editor
Daniel Kohler, Editor
Outstanding Picture Editing for Structured Reality or Competition Program
LEGO Masters • Mega City Block
Fox • Endemol Shine North America, Tuesday's Child, Plan B
Samantha Diamond, Editor
Dan Hancox, Editor
Karl Kimbrough, Editor
Ian Kaufman, Editor
Kevin Benson, Editor
Josh Young, Editor
Jon Bilicki, Editor
Queer Eye • Disabled But Not Really
Netflix • Scout Productions, Inc. and ITV Entertainment, LLC
Ryan Taylor, Lead Editor
Tony Zajkowski, Editor
RuPaul's Drag Race • I'm That Bitch
VH1 • World of Wonder Productions
Jamie Martin, Lead Editor
Michael Roha, Editor
Paul Cross, Editor
Michael Deis, Editor
Ryan Mallick, Editor
Survivor • It's Like A Survivor Economy
CBS • MGM Television Michael Greer, Supervising Editor
Chad Bertalotto, Editor
Evan Mediuch, Editor
James Ciccarello, Editor
Jacob Teixeira, Editor
Top Chef • The Jonathan Gold Standard
Bravo • Magical Elves Matt Reynolds, Editor
David Chalfin, Editor
Mike Abitz, Additional Editor
Eric Lambert, Additional Editor
Jose Rodriguez, Additional Editor
Dan Williams, Additional Editor
Outstanding Picture Editing for an Unstructured Reality Program
Cheer • God Blessed Texas
Netflix • One Potato Productions, Boardwalk Pictures and Caviar
Arielle Kilker, Supervising Editor
David Nordst rom, Supervising Editor
Kate Hackett, Editor
Daniel McDonald, Editor
Mark Morgan, Editor
Sharon Weaver, Editor
Ted Woerner, Editor
Deadliest Catch • Cold War Rivals
Discovery Channel • Original Productions, LLC
Rob Butler, ACE, Supervising Editor
Isaiah Camp, Supervising Editor
Ben Bulatao, ACE, Editor
Joe Mikan, ACE, Editor
Ralf Melville, Editor
Alexandra Moore, Editor
Life Below Zero • The New World
National Geographic • BBC Studios Matt Edwards, Editor
Jennifer Nelson, Editor
Tony Diaz, Additional Editor
Matt Mercer, Additional Editor
Eric Michael Schrader, Additional Editor
Michael Swingler, Additional Editor
RuPaul's Drag Race: Untucked • The Ball Ball
VH1 • World of Wonder Productions
Kendra Pasker, Lead Editor
Yali Sharon, Editor
Kate Smith, Editor …
Outstanding Sound Editing for a Comedy or Drama Series (One Hour)
Better Call Saul • Bagman
AMC • High Bridge, Crystal Diner, Gran Via Productions and Sony Pictures Television
Nick Forshager, Co-Supervising Sound Editor
Kathryn Madsen, Co-Supervising Sound Editor
Matt Temple, Sound Effects Editor
Todd Toon, Sound Effects Editor
Jeff Cranford, Foley Editor
Jane Boegel, Dialogue Editor
Jason Newman, Music Editor
Gregg Barbanell, Foley Artist
Alex Ullrich, Foley Artist
The Boys • The Name Of The Game
Prime Video • Sony and Amazon Studios Wade Barnett, Sound Supervisor
David Barbee, Sound Effects Editor
Mason Kopekian, Foley Editor
Brian Dunlop, Dialogue Editor
Ryan Briley, ADR Editor
Chris Newlin, Music Editor
Christopher Brooks, Music Editor
Joe Sabella, Foley Artist
Jesi Ruppel, Foley Artist
The Crown • Aberfan
Netflix • Left Bank Pictures in association with Sony Pictures Television
Lee Walpole, Supervising Sound Editor
Andy Kennedy, Sound Designer
Saoirse Christopherson, Sound Effects Editor
Juraj Mravec, Sound Effects Editor
Tom Williams, Dialogue Editor
Steve Little, ADR Editor
Tom Stewart, Foley Editor
Anna Wright, Foley Artist
Catherine Thomas, Foley Artist
Star Trek: Picard • Et In Arcadia Ego: Part 2
CBS All Access • CBS Television Studios in association with Secret Hideout and Roddenberry Entertainment
Matthew E. Taylor, Sound Supervisor
Tim Farrell, Sound Editor
Henry Cohen, Sound Editor
Michael Schapiro, Sound Editor
Sean Heissinger, Sound Editor
Clay Weber, Sound Editor
Moira Marquis, Music Editor
Stan Jones, Music Editor
Alyson Dee Moore, Foley Artist
Chris Moriana, Foley Artist
Stranger Things • Chapter Eight: The Battle Of Starcourt
Netflix • Netflix
Craig Henighan, Co-Supervising Sound Editor
William Files, Co-Supervising Sound Editor
Ryan Cole, Sound Editor
Kerry Dean Williams, Sound Editor
Angelo Palazzo, Sound Editor
Katie Halliday, Sound Editor
David Klotz, Music Editor
Steve Baine, Foley Artist
Westworld • Parce Domine
HBO • HBO Entertainment in association with Kilter Films, Bad Robot and Warner Bros. Television
Sue Gamsaragan Cahill, Supervising Sound Editor
Benjamin L. Cook, MPSE, Sound Designer
Shaughnessy Hare, Special Effects Editor
Jane Boegel-Koch, Dialogue Editor
Tim Tuchrello, Dialogue Editor
Sara Bencivenga, ADR Editor
Brendan Croxon, Foley Editor
Adrian Medhurst, Foley Artist
Christopher Kaller, Music Editor
Outstanding Sound Editing for a Comedy or Drama Series (Half-Hour) nd Animation
GLOW • The Libertines
Netflix • Tilted Productions
Robb Navrides, Supervising Sound Editor/ ADR Editor
Colette Dahanne, Sound Effects Editor
Jason Lezama, Dialogue Editor
David Beadle, Dialogue Editor
Jason Krane, MPSE, Dialogue Editor
Larry Hopkins, Foley Editor
The Mandalorian • Chapter 1: The Mandalorian
Disney+ • Lucasfilm Ltd.
David Acord, Co-Supervising Sound Editor/Sound Designer
Matthew Wood, Co-Supervising Sound Editor
Bonnie Wild, Sound Effects Editor
James Spencer, Dialogue Editor
Richard Quinn, ADR Editor
Richard Gould, Foley Editor
Stephanie McNally, Music Editor
Ryan Rubin, Music Editor
Ronni Brown, Foley Artist
Jana Vance, Foley Artist
Silicon Valley • Exit Event
HBO • HBO Entertainment in association with Judgmental Films, Alec Berg and 3 Arts Entertainment
Bobby Mackston, Sound Supervisor
Sean Garnhart, Sound Effects Editor
Ryan Gierke, Dialogue Editor
Joe Deveau, Music Editor
Vincent Guisetti, Foley Artist
Space Force • THE LAUNCH
Netflix • Netflix
Bobby Mackston, Co-Supervising Sound Editor/ ADR Editor
Paul Hammond, Co-Supervising Sound Editor/ Dialogue Editor
Sean Garnhart, Sound Effects Editor
Vincent Guisetti, Foley Artist
What We Do in the Shadows • The Return
FX Networks • FX Productions
Steffan Falesitch, Sound Supervisor
David Barbee, Sound Effects Editor
Angelina Faulkner, Dialogue Editor
Steve Griffen, Music Editor
Sam C. Lewis, Foley Editor
John Guentner, Foley Editor
Ellen Heuer, Foley Artist
Outstanding Sound Editing for a Limited Series, Movie or Special
American Horror Story: 1984 • Camp Redwood
FX Networks • Twentieth Century Fox Television
Gary Megregian, MPSE, Supervising Sound Editor
Timothy A. Cleveland, Sound Effects Editor
Naaman Haynes, Dialogue Editor
Patrick Hogan, Dialogue Editors
Sam Munoz, Foley Editor
David Klotz, Music Editor
Noel Vought, Foley Artist
Catherine The Great • Episode Four
HBO • HBO Miniseries in association with Sky and New Pictures/Origin Pictures
Jim Goddard, Sound Supervisor
Craig Butters, Sound Designer
Duncan Price, Dialogue Editor
Matthew Mewett, ADR Editor
Andrew Glen, Music Editor
Anna Wright, Foley Artist
Catherine Thomas, Foley Artist
Devs • Episode 3
FX Networks • FX Productions
Glenn Freemantle, Sound Designer and Co-Supervising Sound Editor
Ben Barker, Sound Designer and Co-Supervising Sound Editor
Gillian Dodders, Dialogue Editor
James Wichall, Dialogue Editor
Danny Freemantle, Sound Effects Editor
Robert Malone, Sound Effects Editor
Dayo James, Sound Effects Editor
Nicholas Freemantle, Sound Effects Editor
Lily Blazewicz, Foley Editor
Emilie O'Connor, ADR Editor
El Camino: A Breaking Bad Movie
Netflix • Sony Pictures Television / High Bridge Productions / Gran Via Productions
Nick Forshager, Co-Supervising Sound Editor
Todd Toon, Co-Supervising Sound Editor
Kathryn Madsen, ADR Editor
Jane Boegel, Dialogue Editor
Luke Gibleon, Sound Effects Editor
Jason Tregoe Newman, Music Editor
Bryant J. Fuhrmann, Music Editor
Jeff Cranford, Foley Editor
Gregg Barbanell, Foley Artist
Alex Ullrich, Foley Artist
Watchmen • This Extraordinary Being
HBO • HBO Entertainment in association with White Rabbit, Paramount Television, Warner Bros. Television & DC Comics
Brad North, Supervising Sound Editor
Harry Cohen, Sound Designer
Jordan Wilby, Sound Effects Editor
Tiffany S. Griffith, Dialogue Editor
Antony Zeller, Foley Editor
A.J. Shapiro, Foley Editor
Sally Boldt, Music Editor
Zane Bruce, Foley Artist
Lindsay Pepper, Foley Artist
Outstanding Sound Editing for a Nonfiction or Reality Program (Single or Multi-Camera)
Apollo 11
CNN • CNN Films, Statement Pictures, Neon
Eric Milano, Sound Design
Beastie Boys Story
Apple TV+ • Pulse Films
Martyn Zub, Supervising Sound Editor
Paul Aulicino, Sound Effects Editor
Pernell Salinas, Sound Editor
Cheer • Daytona
Netflix • One Potato Productions, Boardwalk Pictures and Caviar
Logan Byers, Sound Supervisor
Kaleb Klinger, Dialogue Editor
Sean Gray, Sound Effects Editor
Laurel Canyon: A Place In Time
Epix • A Jigsaw and Kennedy/Marshall Production in association with Amblin Television and Warner Music Entertainment
Jonathan Greber, Sound Supervisor
McMillion$ • Episode 1
HBO • HBO Documentary Films and nrealistic Ideas in association with Fun Meter
Ben Freer, Sound Designer
Jordan Meltzer, Sound Designer
Jody McVeigh-Schultz, Music Editor
Tiger King: Murder, Mayhem and Madness • Cult Of Personality
Netflix • A Goode Films Production in association with Library Films and Article 19 Films
Ian Cymore, Sound Supervisor
Rachel Wardell, Sound Editor
Steve Griffen, Music Editor
Outstanding Sound Mixing for a Comedy or Drama Series (One Hour)
Better Call Saul • Bagman
AMC • High Bridge, Crystal Diner, Gran Via Productions and Sony Pictures Television
Phillip W. Palmer, CAS, Production Mixer
Larry Benjamin, CAS, Re-Recording Mixer
Kevin Valentine, Re-Recording Mixer
The Marvelous Mrs. Maisel • A Jewish Girl Walks Into The Apollo…
Prime Video • Amazon Studios
Mathew Price, CAS, Production Sound Mixer
Ron Bochar, Re-Recording Mixer
George A. Lara, Foley Mixer
David Boulton, ADR Mixer
Ozark • All In
Netflix • Media Rights Capital
Felipe 'Flip" Borrero, CAS, Production Mixer
Larry Benjamin, CAS, Re-Recording Mixer
Kevin Valentine, Re-Recording Mixer
Phil McGowan, CAS, Scoring Mixer
Star Trek: Picard • Et In Arcadia Ego: Part 2
CBS All Access • CBS Television Studios in association with Secret Hideout and Roddenberry Entertainment
Peter J. Devlin, CAS, Production Mixer
Todd M. Grace, CAS, Re-Recording Mixer
Edward C. Carr III, CAS, Re-Recording Mixer
Michael Perfitt, Scoring Mixer
Stranger Things • Chapter Eight: The Battle of Starcourt
Netflix • Netflix
Michael Rayle, Production Mixer
Mark Paterson, Re-Recording Mixer
William Files, Re-Recording Mixer
Craig Henighan, Re-Recording Mixer
Westworld • Parce Domine
HBO • HBO Entertainment in association with Kilter Films, Bad Robot and Warner Bros. Television
Geoffrey Patterson, Production Mixer
Keith Rogers, Re-Recording Mixer
Benjamin L. Cook, Re-Recording Mixer
Outstanding Sound Mixing for a Limited Series or Movie
American Horror Story: 1984 • Camp Redwood
FX Networks • Twentieth Century Fox Television
Alex Altman, Production Mixer
Joe Earle, CAS, Re-Recording Mixer
Doug Andham, CAS, Re-Recording Mixer
Judah Getz, CAS, ADR Mixer
Devs • Episode 3
FX Networks • FX Productions
Lisa Piñero, CAS, Production Mixer
Mitch Low, Production Mixer
Howard Bargroff, Re-Recording Mixer
Glen Gathard, Foley Mixer
El Camino: A Breaking Bad Movie
Netflix • Sony Pictures TelevPisaiogne / High Bridge Productions / Gran Via Productions
Phillip W. Palmer, CAS, Production Mixer
Larry Benjamin, CAS, Re-Recording Mixer
Kevin Valentine, Re-Recording Mixer
Stacy Michaels, Foley Mixer
Hollywood • Hooray For Hollywood
Netflix • Netflix
John Bauman, CAS, Production Mixer
Joe Earle, CAS, Re-Recording Mixer
Doug Andham, CAS, Re-Recording Mixer
Bob Lacivita, CAS, ADR Mixer
Watchmen • This Extraordinary Being
HBO • HBO Entertainment in association with White Rabbit, Paramount Television, Warner Bros. Television & DC Comics
Douglas Axtell, Production Mixer
Joe DeAngelis, Re-Recording Mixer
Chris Carpenter, Re-Recording Mixer
Outstanding Sound Mixing for a Comedy or Drama Series (Half-Hour) and Animation
The Mandalorian • Chapter 2: The Child
Disney+ • Lucasfilm Ltd.
Shawn Holden, Production Mixer
Bonnie Wild, Re-Recording Mixer
Chris Fogel, Scoring Mixer
Modern Family • Finale Part 1
ABC • Picador Productions and Steven Levitan Productions in association with 20th Century Fox Television
Stephen Tibbo, CAS, Production Mixer
Srdjan Popovic, Production Mixer
Brian R. Harman, CAS, Re-Recording Mixer
Peter Bawiec, Re-Recording Mixer
Dean Okrand, CAS, Re-Recording Mixer
The Ranch • Fadeaway • Netflix • Netflix
Laura L. King, CAS, Production Mixer
Bob La Masney, Re-Recording Mixer
Kathy Oldham, Re-Recording Mixer
Schitt's Creek • Happy Ending
Pop TV • Not A Real Company Productions, Inc.
Bryan Day, Production Mixer
Martin Lee, Re-Recording Mixer
Space Force • SAVE EPSILON 6!
Netflix • Netflix
Ben Patrick, Production Mixer
John W. Cook ll, Re-Recording Mixer
Bill Freesh, Re-Recording Mixer
Outstanding Sound Mixing for a Variety Series or Special
The Daily Show with Trevor Noah • Jessie Reyez
Comedy Central • Central Productions, LLC
Tim Lester, Production Mixer
Patrick Weaver, Front of House Mixer
Dave Chappelle: Sticks & Stones
Netflix • Lathan TV | Pilot Boy
Brian Riordan, Re-Recording Mixer
Connor Moore, Re-Recording Mixer
62nd Grammy Awards
CBS • AEG Ehrlich Ventures, LLC
Thomas Holmes, Production Mixer
Mikael Stewart, Production Mixer
John Harris, Braodcast Music Mixer
Eric Schilling, Broadcast Music Mixer
Ron Reaves, FOH Music Mixer
Thomas Pesa, Stage Foldback Mixer
Michael Parker, Stage Foldback Mixer
Eric Johnston, Playback Music Mixer
Pablo Munguia, CAS, Pre-Recorded Music Mixer
Juan Pablo Velasco, Pre-Recorded Music Mixer
Bob LaMasney, Supplemental Audio Mixer
Josh Morton, Post Audio Mixer
Kristian Pedregon, Video Packages Mixer
Paul Sandweiss, Video Packages Mixer
Last Week Tonight with John Oliver • Episode 629
HBO • HBO Entertainment in association with Sixteen String Jack Productions and Avalon Television
Steven Watson, A1 Production Mixer
Charlie Jones, Supervising Music/Production Mixer
John Kilgore, Music / Recording Mixer
Steve Lettie, Front of House PA Mixer
Paul Special, Music Mixer
Tony Rollins, Monitor Mixer
Dave Swanson, Pro Tools Playback Mixer
Jayson Dyer Sainsbury, Pro Tools Music Mixer
The Oscars
ABC • The Academy of Motion Picture Arts and Sciences
Paul Sandweiss, Production Mixer
Tommy Vicari, Orchestra Music Mixer
Biff Dawes, Music Mixer
Pablo Munguia, Pro Tools Mixer
Kristian Pedregon, Post Audio
Pat rick Baltzell, House P.A. Mixer
Michael Parker, Monitor Mixer
Christian Schrader, Supplemental Audio
John Perez, VO Mixer
Marc Repp, Music Mix Engineer
Thomas Pesa, Orchestra Monitor Mixer
Outstanding Sound Mixing for a Nonfiction or Reality Program (Single or Multi-Camera)
Apollo 11
CNN • CNN Films, Statement Pictures, Neon
Eric Milano, Re-Recording Mixer
Beastie Boys Story
Apple TV+ • Pulse Films
William Tzouris, Production Mixer
Jacob Feinberg, Production Mixer
Martyn Zub, Re-Recording Mixer
Cheer • Daytona
Netflix • One Potato Productions, Boardwalk Pictures and Caviar
Ryan David Adams, Re-Recording Mixer
Laurel Canyon: A Place In Time
Epix • A Jigsaw and Kennedy/Marshall Production in association with Amblin Television and Warner Music Entertainment
Gary A. Rizzo, CAS, Re-Recording Mixer
Stephen Urata, Re-Recording Mixer
Danielle Dupre, Re-Recording Mixer
Tony Villaflor, Re-Recording Mixer
RuPaul's Drag Race • I'm That Bitch
VH1 • World of Wonder Productions
Glenn Gaines, Production Mixer
Ryan Brady, Production Mixer
Erik Valenzuela, Re-Recording Mixer
Sal Ojeda, Re-Recording Mixer
Tiger King: Murder, Mayhem and Madness • The Noble Thing To Do
Netflix • A Goode Films Production in association with Library Films and Article 19 Films
Jose Araujo, Production Mixer
Royce Sharp, Production Mixer
Jack Neu, Production Mixer
Ian Cymore, Re-Recording Mixer
Outstanding Special Visual Effects
Lost In Space • Ninety-Seven
Netflix • Legendary Television
Jabbar Raisani, Senior Visual Effects Supervisor
Terron Pratt, Visual Effects Producer
Marion Spates, Visual Effects Supervisor
Niklas Jacobson, Visual Effects Supervisor
Andrew Walker, Visual Effects Supervisor
Juri Stanossek, Visual Effects Supervisor
Dirk Valk, Previs Supervisor
Blaine Lougheed, On-Set Visual Effects Supervisor
Paul Benjamin, Special Effects Coordinator
The Mandalorian • Chapter 2: The Child
Disney+ • Lucasfilm Ltd.
Richard Bluff, VFX Supervisor
Jason Porter, VFX Supervisor
Abbigail Keller, VFX Producer
Hayden Jones, VFX Supervisor
Hal Hickel, Animation Supervisor
Roy Cancino, Special Effects Supervisor
John Rosengrant, Supervisor
Enrico Damm, Environment Supervisor
Landis Fields, Virtual Production Visualization Supervisor
Stranger Things • Chapter Eight: The Battle of Starcourt
Netflix • Netflix
Paul Graff, Senior Visual Effects Supervisor
Gayle Busby, Visual Effects Producer
Tom Ford, Visual Effects Producer
Michael Maher Jr., Senior Concept Illustrator
Martin Pelletier, Visual Effects Supervisor
Berter Orpak, Visual Effects Supervisor
Yvon Jardel, Animation Supervisor
Nathan Arbuckle, Lead FX
Caius Man, Special Effects Coordinator
Watchmen • See How They Fly
HBO • HBO Entertainment in association with White Rabbit, Paramount Television, Warner Bros. Television & DC Comics
Erik Henry, VFX Supervisor
Matt Robken, VFX Producer
Ashley J. Ward, VFX Production
David Fletcher, SPFX Coordinator
Mathieu Raynault, VFX Supervisor (Raynault FX)
Bobo Skipper, VFX Supervisor (ILP – Important Looking Pirates)
Ahmed Gharraph, VFX Supervisor (Framestore London)
Emanuel Fuchs, VFX Supervisor (Mackevision)
Francois Lambert, VFX Supervisor (Hybride)
Westworld • Crisis Theory
HBO • HBO Entertainment in association with Kilter Films, Bad Robot and Warner Bros. Television
Jay Worth, VFX Supervisor
Martin Hernblad, VFX Supervisor
Jeremy Fernsler, VFX Supervisor
Nhat Phong Tran, VFX Supervisor
Joe Wehmeyer, On Set VFX Supervisor
Bruce Branit, On Set VFX Supervisor
Octevia Robertson, VFX Coordinator
Jacqueline VandenBussche, VFX Production Manager
Sebastiano D'Aprile, In-House VFX Supervisor …