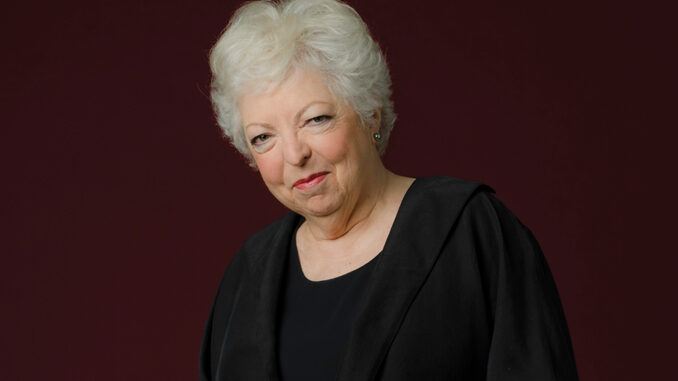 by Bill Desowitz • portraits by John Clifford
There's a joyous moment in director Martin Scorsese's Hugo, opening November 23 from Paramount Pictures, when Sir Ben Kingsley–– portraying the pioneering French filmmaker Georges Méliès (1902's A Trip to the Moon)—performs a magical feat onstage to thunderous applause. It's but a brief glimpse into a forgotten past.
Actually, Kingsley resembles the late, great English director Michael Powell (The Red Shoes), who, like Méliès, was another movie genius past his prime and nearly forgotten until Scorsese resurrected his reputation. So it should come as no surprise that Scorsese would find a way of connecting Powell to Méliès in this valentine to French cinema.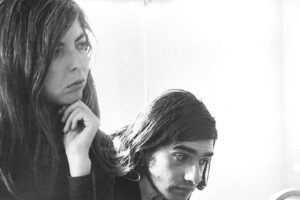 Scorsese even played matchmaker by setting up Powell romantically with his friend Thelma Schoonmaker, A.C.E., who became Powell's bride and Scorsese's longtime editor. She has collaborated with Scorsese on more than 20 projects over a career spanning 44 years, editing every feature film of his since Raging Bull (1980), for which she won her first Oscar. In fact, with her subsequent Academy Awards for cutting two other Scorsese films (2004's The Aviator and 2006's The Departed), Schoonmaker is in a four-way tie for the most Oscar-laden picture editor with Michael Kahn, A.C.E., Ralph Dawson and Daniel Mandell.
"Hugo has deep resonance for Marty because it's about a great filmmaker who has fallen on hard times and is forgotten," Schoonmaker tells Editors Guild Magazine. "Marty has restored the reputations of so many filmmakers––mainly my late husband's––and the film is a wonderful distillation of that. But, of course, that is why he was drawn to the story in the first place; the chance to show this genius, who is thrown aside, and then to show his greatness."
Everything about Hugo is influenced by Powell, particularly the emotion and the portrayal of silent cinema, which obviously had a powerful influence on the English filmmaker. "All of Michael's special effects people were trained by Méliès, the inventor of special effects," she continues. "He always talked to me about them, like Papa Day, who worked on Thief of Bagdad and so many others. It was just wonderful for me to see again what Méliès' great genius was all about."
Schoonmaker cites a scene in Hugo as an example: "An explosion occurs and people disappear, and Méliès shows you exactly how that was done. Well, you look at Red Shoes and Anton Walbrook looking at himself in the mirror and smashing his hand in the mirror. It was [a substitution trick] done exactly the same way. So it's this wonderful echo that's going on."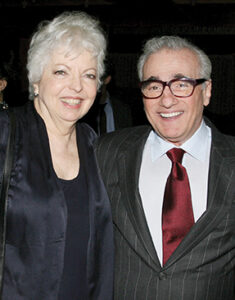 Hugo's prop master David Balfour re-created most of the cam- eras that Méliès used. "There's a wonderful sequence in the film where Méliès shows what he used to do," Schoonmaker reveals. "You actually see him at work, and it's stunning the way Marty's done it. We see what silent filmmaking was like and what got Méliès so excited by and devoted to it. In the test screenings, the kids really enjoy watching the silent parts and they love the Méliès clips that we run. So we've opened their eyes––we hope––to this great period of filmmaking that people turn their nose up at these days."
The Méliès/Powell/cinema thread is just the dark undercurrent in Hugo. Schoonmaker admits that the project represents a very different kind of film for Scorsese and her overall––a far cry from Raging Bull, GoodFellas, The Departed or Shutter Island. Based on Brian Seltzer's popular children's book, The Invention of Hugo Cabret, it is not only their first family-friendly project but also their first foray into 3-D. It's a fairy tale about an orphan boy (Asa Butterfield) living a secret life inside a Paris train station, and who crosses paths with the mysterious Méliès. It seems that both are trying to repair an automaton and redeem the past.
In fact, Scorsese made it specifically for his 12-year-old daughter, Francesca, who not only introduced the book to him but also recommended that he take the stereoscopic plunge. Hugo was lensed in London, however, so everything had to be transformed into Paris circa 1931. It was shot by Bob Richardson, designed by Dante Ferretti and costumed by Sandy Powell. The complicated effects were overseen by visual effects supervisor Rob Legato.
But it was the 3-D, of course, that constituted the biggest challenge and learning curve. James Cameron's partner, Vince Pace, built the stereo rig and basically took Scorsese and his crew to 3- D film school, which involved new ways of approaching lighting, composition and blocking. Naturally, Schoonmaker spent many enjoyable hours with Scorsese watching classic 3-D films (especially House of Wax and Dial M for Murder) on a specially constructed screen, even when they'd have to stop and occasionally re-sync them.
"Every shot is rethinking cinema, rethinking narrative––how to tell a story with a picture," Scorsese told The Guardian. "It's liter- ally a Rubik's Cube every time you go out to design a shot, and work out a camera move or a crane move. But it has a beauty to it also. People look like…moving statues. They move like sculpture."
Scorsese fully embraced 3-D, according to Pace. "It was the complete emotional connection and a refreshing opportunity to look at character, the relationships in this medium," he explains. "And here was such a delightful man [Méliès] to bridge to––a magician-turned filmmaker, who just had this wild imagination. The 3-D allows you to experiment more with the emotions from the actor. That's what's missing in 3-D right now."
Schoonmaker marveled at the acting abilities of Butterfield and Chloë Grace Moretz, whose character befriends Hugo. "Christopher Lee, who plays a bookseller, said that when he was acting with Asa, it was like working with someone who had been acting for 60 years," she recalls. "The boy just has an amazing ability to convey things with just the look on his face and his eyes. Bob Richardson's lighting, which has a wonderful blue throughout, picks up the blue in Asa's eyes."
While everyone else was impacted by the 3-D rig and the constant tweaking in the lab to line up the left and right eye perspectives, Schoonmaker cut the film in her usual way. "I find that when I'm working alone, I work in 2-D because my two work monitors with my timeline are in 2-D," she explains. "But when I'm working with Marty in the afternoon, I put on my 3-D flip-up lenses and we watch it in the RealD format. In terms of cutting, it was actually not that much different, frankly. We don't have a lot of quick, jumpy cutting. Some shots have to be adjusted every day, really, in the digital lab that was built for us. There was some- one checking of how each of the cameras was laying down the shot. But it wasn't so complicated for me."
One day when Schoonmaker was on set watching the kids respond to Sacha Baron Cohen as the station master, "they had to almost glue them to the lens" for the 3-D effect to occur. In fact, aside from making sure that the mysterious setup involving Hugo and Méliès didn't take too long, the primary editorial challenge was expanding the roles of the supporting characters to fit into the flow of the narrative, because the book was heavy on illustration (relying on a cinematic use of charcoal drawings that grow or shrink against a black backdrop) and light on prose. The appearance of Cohen, though, allowed them to add a dollop of humor to the story, and his improvisational skills fit in nicely with the otherwise tightly woven adaptation by John Logan.
In other words, there was no restructuring the story to make it more comprehensible, or cutting it down to make it flow better. But then Schoonmaker says her craft has always been about making sure the emotional beats seep through. That's what Scorsese relies on her for.
"Hugo is a very moving examination of a child who's an orphan and what he's doing to survive," Schoonmaker says, explaining the Dickensian influence. "And he gets involved with this great artist, but the boy doesn't know the man is an artist. There's a very strong emotional line and I think every- one identifies immediately with children who are orphans. We all have that fear about being abandoned when we're young.
"We've noticed that the emotions get stronger and stronger at the end of the movie just because of certain things we'd done that we didn't realize were affecting it," she continues. "When you get to this stage of filmmaking, where the film is very close, you have to be very careful not to tip it. You want to keep what's good and not lose it. That's always been my job––to keep track of that."
Don't ask Schoonmaker to reel off a list of her favorite films with Scorsese. While she readily admits that Raging Bull is her personal best (it was the first great film she worked on and her first Oscar), she insists that she has soft spots for all the rest, including GoodFellas, Casino, Kundun, Gangs of New York and Shutter Island. The latter affected her deeply because her brother was mentally ill.
Meanwhile, restoring her husband's films has been Schoonmaker's great mission in her spare time. If anything, his critical reputation has soared after the celebrated digital restoration two years ago of The Red Shoes and last year's 50th anniversary tribute of the underappreciated Peeping Tom.
The latest restoration project is The Life and Death of Colonel Blimp, the remarkable drama about an extraordinary British military leader from World War I, who's forgotten during World War II. Like Red Shoes, the Blimp negative suffered from terrible molding, but is nearly complete and will be screened next year. Also in the works at various stages are the operatic Tales of Hoffmann, the beguiling I Know Where I'm Going and the obscure Bluebeard's Castle, another operatic film made in West Germany in 1963, when Powell had fallen on hard times and was forgotten.
One way or another for Schoonmaker, it always comes back to Powell.