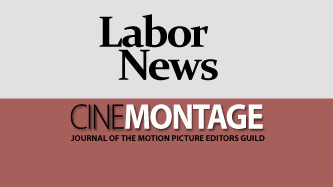 Reprinted from Jacobin by Eric Blanc on July 29, 2020.
"On Monday, the platform committee of the Democratic National Committee (DNC) voted 125-36 not to include Medicare for All in the party's platform," writes Eric Blanc in Jacobin.
"Faced with a pandemic that has revealed the catastrophic irrationalities of the United States's profit-driven health care system, it's sad, but not surprising, that the billionaire-bought Democratic Party establishment remains more loyal to HMOs than working people.
"But among those who voted no on Medicare for All were also four prominent national union presidents: Randi Weingarten of the American Federation of Teachers (AFT), Lily Eskelsen Garcia of the National Education Association (NEA), Mary Kay Henry of the Service Employees International Union (SEIU), and Lonnie Stephenson of the International Brotherhood of Electrical Workers (IBEW). …