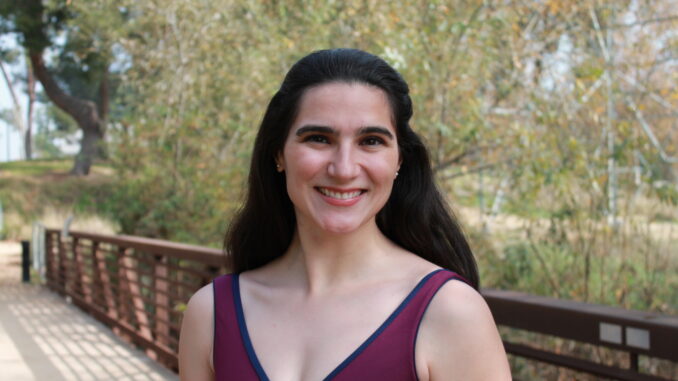 Where are you currently employed?

The Walt Disney Studios
Current projects?
Disney+ content and shorts. Also features and theatrical media distribution.
Describe your job.
For theatrical releases, I assist with asset prep by requesting the media needed to create DCPs [Digital Cinema Packages].
For Disney+, I take subtitle files created by vendors and sync them up with the content. Sometimes the timed text files line up perfectly, but a lot of the time (particularly with old titles) we need to do frame rate conversions, remove reel breaks, or reject a file due to issues such as corrupted data. I enjoy the subtitle work—it's a great opportunity to use editorial techniques, and also because I love the content. When "Fantasia" (1940) and "Fantasia 2000" (1999) were re-released earlier this year with lots of never-before-seen bonus features, I spent a solid three days watching more of the content than exporting subs!
How did you first become interested in this line of work?
It's more like I fell into the work than became interested in it. I had been working in filmmaker client services at the Digital Media Center (where all the digital operators work), which gave me a lot of facetime with their team. When I was ready to find my next career adventure, it just so happened they were looking for a new operator specifically to help with Disney+ work. As soon as I could, I scheduled one-on-one meetings with pretty much all the digital operators to learn more about what they do to see if it could be a good fit. Once I realized the work would be way more technical than the job I had and would make me a part of the pipeline versus waving from the sidelines, I knew this would be the perfect next step for me. Joining the media distribution team opened so many doors for me, and I've learned so much. Joining the union was an added bonus.
Who gave you your first break?
Craig Tanner has given me my first break to get into editing. He will be my new boss when I start as an apprentice editor with Marvel!
What was your first union job?
This one, Digital Operator!
What credits or projects are you proudest of, and why?
I'm proudest of being a part of the team that helped launch Disney+. I adore all the content Disney, Pixar, Marvel, Lucasfilm, and all the other sister companies produce. It has always been very important to me that I care about the content I'm working on; otherwise, what's the point of working for a specific company (besides paying bills)? Watching the world erupt with excitement over Disney+ was the most amazing magical moment. Words truly cannot express how elated and proud our team was. My co-worker said it best: now he understands how musicians feel when they drop a new album.
What was your biggest challenge in your job (or on a particular project) and how did you overcome/solve it?
One of the biggest challenges I've ever had was when I got furloughed last year because of COVID. Before that, I'd only ever had to look for a job, so it was a total gamechanger when I realized I had no control over when I could go back to it. At that time, I told myself it would be a good brain break; but after two or three months turned into six months, I was nearing a breaking point. I started to look into other jobs, but I didn't want to derail the career plan I had mapped out in my head, so I was hoping and hoping I could return to work soon. As much as I loved being able to relax and watch limitless movies and binge TV, I would never want to experience that again. I was able to get through that time by doing lots of personal editing projects, learning to knit and play the ukulele, staying closely connected with family, and lots and lots and lots of puppy cuddles! Also special shout-out to my partner, Brad Rude, for being my rock every single day during such a hard time.
What was the most fun you've had at work?
At Disney, we work hard and we play hard, so I've acquired a lot of fun memories and had amazing opportunities working on the lot. Just to name a few: volunteering at the Christopher Robin premiere and being able to see legendary Disney songwriter Richard Sherman; the awesome Halloween parties where high-level executives judged the costume contest; shadowing sound engineer Doc Kane (another legend!) on the ADR stage and watching a loop group perform; and calling out my co-workers on their Dad Jokes. But the most fun I've had at work is watching everyone's inner kid come out during these fun events. I've learned that being able to let loose and have solid fun while still being respected for your hard work is a very important factor in career success and enjoyment.
Jobwise, what do you hope to be doing five years from now?
Even though COVID has taught me to focus more on the now, I guess that in five years, I hope I'll be an assistant editor kicking ass in the industry and loving every second of it. But circumstances change so quickly, sometimes without choices or options, and staying adaptable and relevant might become more important than the master career plan I dreamed up during my college days. Actually, I've had to alter every step of my plan along the way, yet I've still ended up being exactly where I've dreamed of being. That just goes to show there's truly no one way of making it—and also that I've been very fortunate.
What are your outside activities, hobbies, passions?
I grew up dancing ballet, which I still do today.  I dance with the LA Unbound dance company twice a year during non-COVID times. I love the performing arts, and LA Unbound is a wonderful community to be a part of. We still dance because we love it, not to be competitive or judgmental about choreography or technique. I'm going to hold on to dancing for as long as my body and work schedule allow. It's a terrific outlet for stress release, stimulates creativity, and pushes personal boundaries. Ballet is my go-to dance type, but before COVID, I was cast in a heels piece—think hip hop dancing but in high heels. It felt amazing to learn a new style that challenged me. Dance has also ingrained in me so many great work habits that I use every day.
Favorite movie(s)? Why?  Favorite TV program(s)?  Why?
I don't like answering this question because I don't have favorite movies or TV programs. Each new production I see adds to my experiences and broadens my scope. I can't compare or favor one cinematic effort over another. I can tell you what movies I don't like: films directed by Quentin Tarantino (sorry not sorry).
Do you have an industry mentor?

No… but it's something I've been working toward. I like getting different perspectives on situations, so I've made an effort over the years to have one-on-ones with as many people as my shyness would allow. I never approach those conversations wondering if this one person could be my sole mentor. Instead, I think about what I might learn from this one piece of the giant puzzle that is the industry.
What advice would you offer to someone interested in pursuing your line of work?
"Being adaptable" and "staying relevant" are phrases I've heard so many times since I started working full time at Disney, especially from folks in technology teams. My advice would be that it's incredibly important to have or be willing to learn new skills. I've always loved post production because of how much the process and technology evolves, but the importance of my evolving along with it had never crossed my mind.
Is there anything you'd like to say to your fellow Guild members, some words of encouragement?

As a young one, I feel so honored to be a part of the MPEG. The union fights for—and the members benefit from—a stable foundation for making a living in the film industry. I had only been on the corporate side of jobs and job benefits before this, so I didn't really understand what being a part of a union meant, let alone this specific union. So sincerely, from the bottom of my heart, thank you everyone for what you do to make this community and support possible.
Compiled by David Bruskin.