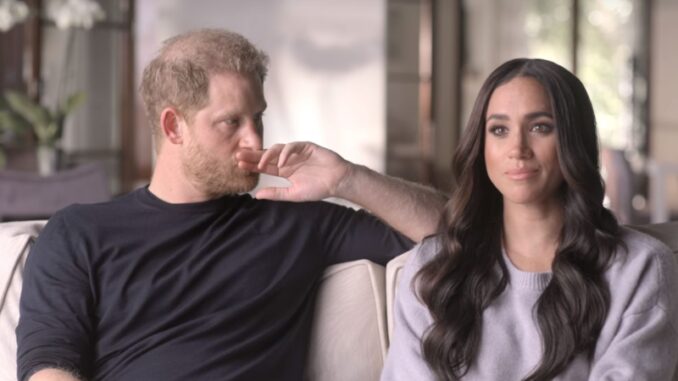 By Guild Staff
After a nationwide organizing effort involving two separate unions, workers have won union recognition at the Brooklyn-based documentary powerhouse Story Syndicate.
Story Syndicate, founded in 2019 and led by Liz Garbus and Dan Cogan, produces high-profile, award-winning non-fiction features and series, including projects such as "Harry and Meghan" (Netflix), the "Unknown" series (Netflix), "Fauci," "I'll Be Gone in the Dark" (HBO), and "Last Call" (HBO).
In a remarkable example of inter-union solidarity, organizers from the Motion Picture Editors Guild (MPEG) and Writers Guild of America East (WGAE) worked in coordination to unionize the workers. In addition to the editorial employees who will be represented by MPEG, employees working as producers will be represented by WGAE. The American Arbitration Association independently verified that each union had the support of Story Syndicate employees in its jurisdiction, and the company agreed to recognize the unions on that basis.
With this win, the unions notch another milestone in ongoing efforts to bring about more documentary and non-fiction work under collective bargaining agreements. Historically, most documentary production companies have been non-union, and thus their workers have not enjoyed the same workplace benefits and protections as their counterparts in the entertainment industry's heavily-unionized scripted sector.
But especially in the streaming age, documentaries have become an increasingly key part of media companies' business models, spurring non-fiction workers and the unions to organize a sector of the industry that had often fallen outside of collective bargaining agreements.
Story Syndicate now joins a select list of documentary houses where editors enjoy union representation, which includes the companies of such well-known creators as Errol Morris, Ken Burns, and Michael Moore.
"Documentaries give viewers a unique window into our world, offering insights that no other form of programming can replicate," said Alan Heim, President of the Editors Guild. "The documentary editing room is where all kinds of disparate footage find their shape as story. The artists who shape these projects deserve all the recognition, respect, and workplace protections that their scripted counterparts have long fought for. That's why we are thrilled to welcome the talented Story Syndicate crews into our union family."
Lowell Peterson, Executive Director of the Writers Guild of America, East, said, "The bargaining unit employees at Story Syndicate have created hit nonfiction series for Netflix, HBO, and many other networks, and together we will negotiate a contract that addresses their real concerns and aspirations. They join many other nonfiction TV creators who recognize the power of collective bargaining and the WGAE to improve standards so people can build sustainable careers doing the work they care about."
The Story Syndicate Bargaining Unit explained their reasons for unionizing in a "Why We're Organizing" letter that read:
To fans of Story Syndicate productions and friends in the nonfiction community:
We are the talented and passionate workers who create Oscar- and Emmy-nominated programming for Story Syndicate. Today, in conjunction with the Motion Picture Editors Guild (MPEG) and the Writers Guild of America, East (WGAE), we proudly announce the formation of the Story Syndicate Union. Our effort has the backing of an overwhelming majority of Story Syndicate's producers and editorial employees. Earlier today, pursuant to a card-check agreement with the company, the American Arbitration Association officially certified that we have won union representation.
We love what we do, and we're proud of the work we make. Our tireless efforts have produced documentary films and series watched by millions, helping to build the Story Syndicate brand as it is known today. Our work has also generated windfall profits for the largest streaming platforms in the world. Now we have secured for ourselves a seat at the table to take part in a discussion of where we are headed as a production company, as nonfiction laborers, and as an industry.
Story Syndicate rightly prides itself on creating work that is progressive. Our documentaries advocate for positive change and affirm human rights. We are gratified that the company has put into practice the values it puts on the screen, and has respectfully recognized our decision to unionize.
We are confident that this attitude of mutual respect will inform our upcoming contract negotiations, so that Story Syndicate management and its workers can together create a better future for the nonfiction film industry.
We urge our colleagues throughout the nonfiction sector to organize for the same representation and clout long enjoyed by our kin elsewhere in the entertainment industry.
In Solidarity,
The Story Syndicate Union Organizing Committee