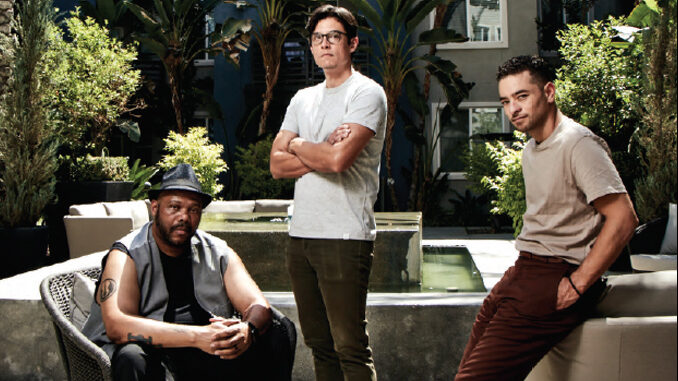 By Kristin Marguerite Doidge
Ava DuVernay's contemporary  drama "Queen Sugar" chronicles the lives and loves of the estranged Bordelon siblings: Nova (Rutina Wesley, "True Blood"), a worldly-wise journalist and activist; Charley (Dawn-Lyen Gardner, "Unforgettable"), the savvy wife and manager of a professional basketball star; and Ralph Angel (Kofi Siriboe, "Awkward"), a formerly incarcerated young father in search of redemption.
But for the picture editing team of Sean Linal Peterkin, Alexander Aquino, and Alex Ivany, "Queen Sugar" has been about much more than the work. It's become a way of processing the grief of living through a time of collective suffering in the shadow of the murder of George Floyd, the Black Lives Matter movement, and the push for a return to normalcy after the COVID-19 pandemic.
The editing room is an intimate, exploratory space.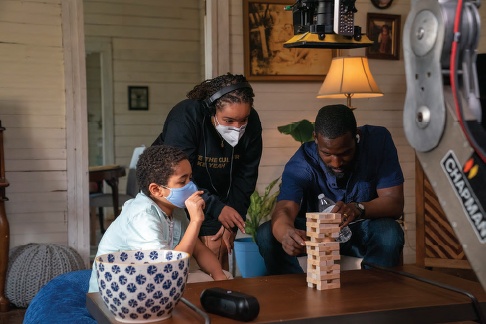 While filming for season five began in New Orleans in March 2020, production was shut down two days into the second episode due to the pandemic. As filming halted and the world faced multiple upheavals, DuVernay decided to completely reconceive the character arcs and storylines to address the very real issues our country was facing, writing alongside returning showrunner Anthony Sparks and co-executive producer Norman Vance.
Still, DuVernay said, the editing room is her favorite place to be. "Not the writer's table. Not the set," she explained. "The dark room with one other person where we create the final version of the story. It's an intimate, exploratory space that brings me such joy."
"Queen Sugar" was recently recognized by the Television Academy Honors for its powerful portrayal of an African-American family in the Deep South that sheds light on complex issues and challenges facing our society. The show was nominated again this year by the NAACP Image Awards for Outstanding Drama Series. The highly-anticipated sixth season will premiere this fall.
This season continues DuVernay's initiative since the series' inception to hire an all-female directing team, 32 of whom made their television directorial debut on the series. This inclusive hiring extends in front of and behind the camera, with female department heads from casting to post-production and music supervision.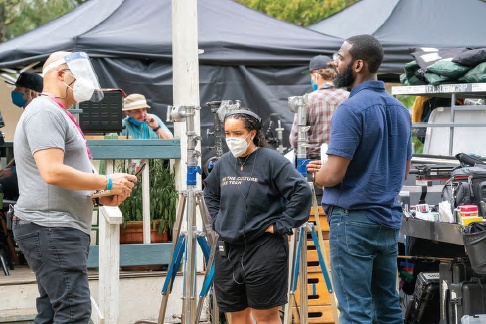 For the LA-based picture editing team — all men of color — the opportunity to work on "Queen Sugar" grew out of their individual relationships with the award-winning filmmaker.
"From "Queen Sugar" writers rooms of past seasons, editors like Avril Beukes and Shannon Baker Davis have gone on to edit prominent feature films," DuVernay added. "This season's editors of "Queen Sugar" — Alexander, Alex, and Sean — continue a tradition of curiosity and creativity that has produced beautiful stories for this series. I'm happy to continue growing the epic saga of the Bordelons with this team."
CineMontage recently got to talk with the editing team about the show's groundbreaking fifth season and DuVernay's influence as both a mentor and activist.
Q How did each of you first come to know Ava and when did you become involved with "Queen Sugar?"
Peterkin:
I had just gotten into scripted television. I was in reality [TV] for 12 years. I worked on "Crazy Ex-Girlfriend" just filling in, and their post-supervisor Joanne [McCool] knew Christiana Hooks, who is a producer on "Queen Sugar." I had an interview with her and Avril Beukes, who was my editor on "Queen Sugar" for seasons two, three, and four, and that pretty much got me into the "Queen Sugar" family and the Array family [Array is DuVernay's production/distribution company]. I worked on the Jay-Z/Beyonce music video with Avril as well, and I continued to bridge the connections with Ava. Avril would keep Ava abreast of anything I was doing in the editorial process, so that helped build my relationship with her throughout the years.
When I left "Queen Sugar" and went to "The Chi," I let Ava know what I was working on, so I kept her in the loop. When she reached out to me maybe three or four months ago about working on [season] six and bumping me up to editor, it was just an amazing opportunity, but throughout the years, I've been building that relationship with her. She now has a compound campus downtown; we all have lunch together — the different teams — and we get to know the writers. Ava stops by often.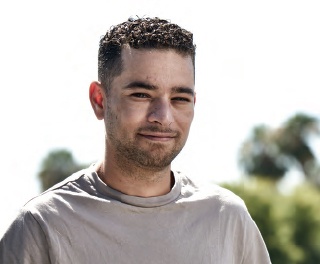 Ivany:
Similar to Sean, I've kind of been in Ava's world throughout the years. I first met her when I worked on "13th." I was hired by the lead editor, Spencer Averick, who's become my mentor over the years, to work on a "low-budget documentary" for six weeks — and that turned into two years. After "13th," I assistant-edited more for Spencer and Ava on several different projects, such as her "August 28th" project, which is at the Smithsonian [Smithsonian's National Museum of African American History and Culture] still. I was cutting things for Array as well.
I had an opportunity to cut a few indie features separately, so that was a great exposure to the picture editing world and stepping into the editing chair, but all the while, I was staying in Ava's loop and working as an assistant editor with her. There was a project about spring 2018 that I was going to assist for her, and it didn't end up happening. I thought I would be out of a job, but instead she asked me to come onto "Cherish the Day" as a picture editor. That was my big opportunity with her. She believed in me, and it's a testament to Ava that she has that trust and loyalty, that 'ride or die' mentality. And now I've been editing on "Queen Sugar" for the past two seasons.
Aquino:
I was just wrapping a feature that I was working on and ended up getting connected with an editor by the name of Shoshanah Tanzer, who was looking for an assistant editor. She was going to edit season two of "Queen Sugar," and she hired me. I watched season one — binged through it — before I started on season two and just loved it. That was actually my first scripted TV job. I had worked in reality TV and then scripted features, but I'd never done any scripted television.
That's where I met Sean, and I continued working with Shoshanah. We did "Queen Sugar" season three. Then a couple of chairs opened up on "Queen Sugar" season four. Christiana Hooks, who was our post-producer at the time, recommended me to Ava, and she was totally willing to give me a shot. I wasn't expecting it. I went to season four and cut my first episode. I just tried to do the best job on it that I could.
She brought me on to "Cherish the Day" season one, and then right on to "Queen Sugar" season five. Then the pandemic hit and everything shut down. It was a crazy time. This is when we started this work from home thing. Season five was a pretty special season because of working through the pandemic; the shows were being written about things that were happening in the moment. We continued onto season six and we're in it now, all three of us.
Season five was pretty special because of working through the pandemic.
Q Let's talk about season five of the show because it's obviously special and different. How did it feel working on it in real time?
Ivany:
I edited episode 506, which takes place the day after the murder of George Floyd. That was a really difficult process and extremely stressful. It kind of gave me flashbacks to working on "13th" as an assistant editor. There were scenes I cut and would watch, then put my head down and cry because the material is just so deep. It's so heavy.
There's a lot of therapy that goes on when working on something like that. I think I was able to deal with some trauma of my own with police abuse and things that have happened to me in the past. There's something special that goes on when you're doing something like that. It can be extremely difficult, but it's also rewarding. And then to see the reactions of not just the fans — I think that season, activists were talking about it — was extremely gratifying.
I'll add a bit about the experience of working on the show during such a turbulent time and knowing that the crew was out there making this thing and doing everything that they could to keep everyone safe. They did a fantastic job. Ava and her team were constantly keeping a finger on the pulse of what was happening, and we were working that into the themes of the show.
In terms of the other seasons, obviously the show is great and there's drama and there's things happening, and we do touch on social justice issues and current issues, but there was something about making it in the moment and experiencing things together as a show.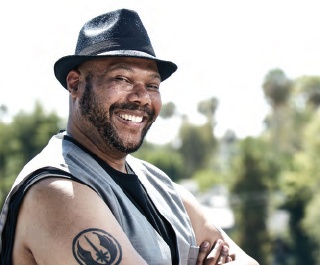 Peterkin:
I didn't work on season five, but "Queen Sugar" is always trying to address what's going on in the community and the world at large, channeling it into the characters and how the outer world affects their lives. I've been through a few things myself with police, growing up in New York, and after I saw "When They See Us," I ran into Ava at the ARRAY campus. She asked, 'What'd you think? Tell me everything.' I wrote her sort of a mini-essay of my experiences and what I've gone through, and she just gave me the most heartwarming loving response. Ava has always been a mentor and super-supportive.
Q You must feel really proud of your work on the show, but I'm sure it was also pretty exhausting to take on that kind of stress, especially at that time.
Aquino:
There's something about Ava as a leader in the community, and when she voices her opinion and her perspective on things that are happening in the world, like George Floyd, it's powerful and it's meaningful. And I think it resonates. What she says makes an impact, and the same is true for what she does. She creates things like Array Crew that aims to diversify the industry. Thanks to Array, we are making progress in how Black people, Latinx, indigenous people, and the LBGTQ+ communities are represented in front of and behind the camera.
What's been magical about working on this show is that you always feel like you're part of something, like you're making a difference.
Peterkin:
I always get emotional about "Queen Sugar." Same as Alexander, I binge-watched season one, and I just couldn't stop watching it. "Queen Sugar" has a continuous thread throughout every season; the characters are trying to push forward towards progression — inner progression within the characters themselves, and in their relationships to their family and the community at large. That's a common thread throughout every season, and I think that's great television and great for our society to help us to all be better people.
Q Is there a favorite scene you've cut that meant a lot to each of you personally?
Ivany:
I think for me the very last scene in [episode] 506 is a scene where Ralph Angel (Kofi Siriboe) and Darla (Bianca Lawson) have the talk with Blue (Ethan Hutchison) about what happened with George Floyd, what's going on with the Black Lives Matter movement, and how to deal with police encounters in general. That was extremely impactful for me. I grew up without my dad, who was Black, so I never had that talk. I grew up with my mother, who's Jewish. It was something that I never really got to experience as a kid, so cutting that scene was special for me because I felt like I was going through it and also, hopefully, sharing that moment with other young Black and brown boys and girls who need to have that talk and maybe lack that person in their lives.
Peterkin:
Like you, Alex, I was just raised by my mother. I never met my dad, either. I can't speak about what I've cut in season six because it hasn't aired but in previous seasons, there was this one scene — actually multiple scenes — where Blue loses Kenya, his doll, and Ralph Angel goes to the garbage and tries to find his son's doll. I remember growing up with gender stuff; my mother bought me the Michael Jackson doll, and other people in my family were like, 'He's a boy, why are you buying him dolls?' My mother would just ignore them, but my family was really giving us a hard time. I loved that Blue had a father who confirmed that — whatever you want to do, whatever you want to be. I wish that I'd had that experience with a father, but I'm glad my mother was strong and there for me. That was a really touching moment in "Queen Sugar" that resonated with what I went through.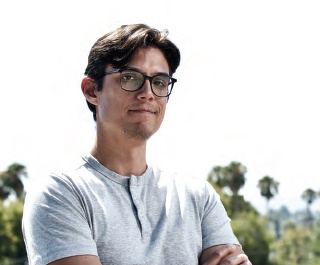 Aquino:
I cut a scene in [episode] 507 where Ralph Angel and Blue are confronted by a police officer while they decide to hold their own protest, and the officer threatens Blue. Kofi, who plays Ralph Angel, and Ethan, who plays Blue, were both in tears. There was one take in particular where they went to a really emotional place, and it was beautiful to watch.
The crew is diverse and even editorial is diverse.
Another one that I remember distinctly when I was an assistant editor with Shoshanah. It's the scene where Nova walks into the cemetery and stands there, and she takes a beat and says, "Hi, Mama." It just destroyed me because I lost my mom back in 2008. I was like,
"How am I going to finish these dailies?" But I powered through it. You're not expecting to have it take you to that emotional place, and in a lot of ways, it reconnects you to those things. I think that's what makes the show so good.
Q What might other production teams learn from the culture of Array?
Aquino:
Obviously diversity is a big goal of Array, and in particular, "Queen Sugar." All the directors were women or people who identified as women. The crew is diverse and even editorial is diverse. It's pretty rare to work on a show that had that many Black people and other people of color. I think it's really important that we get to a place in the industry where we push for that and where it becomes the norm. This is why Array Crew was created.
Everybody who's worked on the show — from the PAs and catering people on-set to the executive producers — are pouring some part of themselves into these stories, into this show. It makes everyone feel more connected. Everyone has a stake in it. And I think that shines through when people watch the show, or at least I hope it does. I think we all hope it does.
This interview has been edited for length and clarity.
Kristin Marguerite Doidge is a freelance writer in Los Angeles.