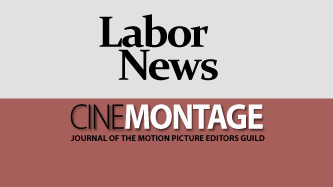 Reprinted from The Los Angeles Times by Ryan Faughnder and Anousha Sakoui on August 16, 2021.
Scarlett Johansson's … lawsuit against Walt Disney Company could have an immortal legacy in Hollywood for the way it highlights a growing fight between studios and talent. …
The bigger question facing studios, streaming services and talent agencies: How should stars and filmmakers be paid for movies and TV shows now that the business model is shifting quickly from one based on box office and television ratings to one reliant on online subscriptions? Such issues could fuel contentious contract negotiations … with Hollywood's major unions. …
Dealmakers for top talent are increasingly pushing for contracts that address how creatives will be better compensated when a movie or show becomes a hit on streaming.
One idea is to pay artists a percentage of subscription revenue based on viewership, similar to how Spotify and other music services pay record labels. Another option is to provide bonuses based on viewership benchmarks or the number of subscribers who sign up for the particular movie or show. Actors working with producers who sell their movies to streamers could get a percentage of the fee earned from the sale of the distribution rights. But those options could still result in a smaller payday than the box office.
"Agreements need to catch up with the new realities of our world and have already started to," said entertainment attorney Jake Levy, founder of Levy Law, who represents producers and production companies. "Certainly this lawsuit [between Johansson and Disney] will encourage those contracts to catch up with that reality."
A major problem, though, is that producers often don't know how well their shows are doing. Metrics are notoriously opaque in the streaming business, especially compared with the much more objective measurement of box office grosses. Netflix only recently began publicly disclosing viewership for certain shows. Others continue to hide data for individual programs. …