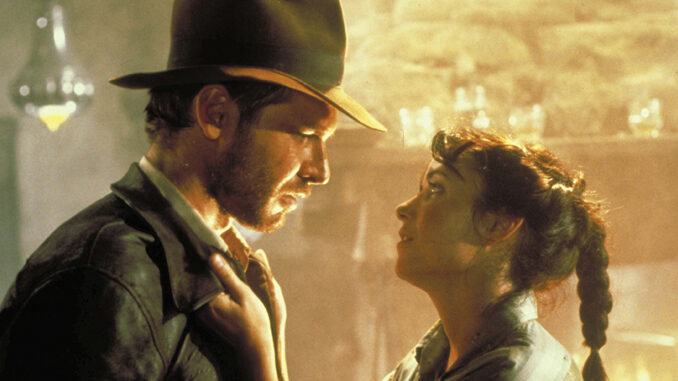 by Edward Landler 
Unlike most guilds in the film industry (the Screen Actors Guild excepted), the Motion Picture Editors Guild looks forward to its membership garnering multiple Academy Awards every year. With its members consisting of picture editing and sound personnel, the Editors Guild anticipates three annual Oscars: Film Editing, Sound Editing and Sound Mixing. And, occasionally, one film can sweep all three post-production awards.
Since the 1960 Academy Awards presentation (honoring the work of 1959), a single picture has taken the three post- production Oscars 10 times. For the years before 1963 — when the Sound Effects (now Sound Editing) category was introduced — there was a Special Effects (Sound/Audible) Award presented intermittently from 1948. And when Sound Effects was established as an Award, it also was handed out sporadically until 1979. In the years when those occasional awards were not given — and therefore there was only one viable sound category — there was a total of four times in which one movie took both the Film Editing and Sound Recording (aka Sound, aka Sound Mixing) Awards.
How do these three-sweeps and two- sweeps reflect on the overall Oscar success of these 14 films? Were they indicators of larger sweeps? Did they align with Best Picture wins? Or were these the only awards the movies garnered? The answers encompass virtually all the possibilities.
A brief history of the 14 sweeps might reveal something about their influence on the Academy's consideration of its nominees and of the evolving crafts of editing and sound.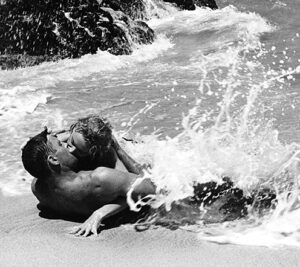 At the 26th Academy Awards in 1954, William Lyon, A.C.E., won his first of two Best Editing Oscars, while supervising sound editor John P. Livadary (with two previous wins) and the Columbia Studio Sound Department took the Best Sound Recording Award for their work on Fred Zinneman's From Here to Eternity (1953). This contributed to the picture's eight- Oscar sweep, including Best Picture, and tied the record set by Gone with the Wind (1939) for the most Oscar wins. There was no Special Effects (Sound/Audible) Award presented that year.
Lyon's engrossing balance of close, emotional relationships and military activity set against the Japanese attack on Pearl Harbor gave Academy members an appropriate canvas to appreciate his work. This intimacy and scope was matched by the sound captured to convey the contrasts of both small- and large-scale conflicts, as well as the dramatic poignancy of a lone trumpet's sound.
In 1960, responding to a different kind of epic scale, the Academy gave William Wyler's Ben-Hur (1959) 11 Oscars, breaking the previous record. The big sweep included a post- production trifecta, since the Academy's Special Effects category that year was awarded to the film for Audible (as well as Visual) Effects. Milo Lory was recognized for creating the sound effects that helped bring the Biblical world to life. For recording and mixing the rich audio depiction of this world, Best Sound went to Franklin E. Milton (the first of his three Oscars) and the MGM Sound Department. Over and above the accomplishment of keeping a three- and-a-half-hour movie moving, the editing prize went to Ralph E. Winters, A.C.E. (his second), and John D. Dunning, A.C.E., for the stunning montage of the film's thrilling chariot race.
Back to the present, another kind of race gained the Academy's attention in 1967. The technical innovations introduced to convey the excitement of sports car racing in John Frankenheimer's Grand Prix (1966) earned the film its only three wins. Indeed, the film editing and both sound categories were the only nominations it received. Repeating their Ben-Hur win, Milton and MGM Sound painstakingly caught and layered the precise sounds of crowds, crashes, engines and tires running over different pavements. This was supported by sound editor Gordon Daniels' equally intense work that won for Best Sound Effects, now its own separate category.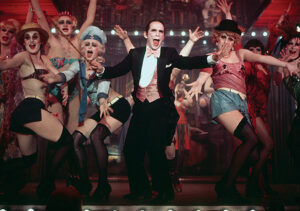 Supervising editor Frederic Steinkamp and editors Henry Berman, A.C.E., Stewart Linder and Frank Santillo took the Film Editing Oscar. Their cutting of the race sequences was enhanced by extensive use of split screens — breaking the screen vertically and horizontally with double, triple, quadruple and up to 36 multiple frames drawn from the details of the races. This panache was complemented in other sequences by evocative superimpositions and long dissolves.
Back to only one sound category in 1971 (no award was given for Sound Effects), when Franklin Schaffner's Patton (1970) completed its seven- Oscar sweep, including Best Picture, with awards for the editing of Hugh Fowler, A.C.E., and Douglas Williams, as well as Don Bassman's sound work. From the opening sequence with George C. Scott's Patton in front of a giant American flag, Fowler's careful cuts to telling detail continually gave psychological insight into a complex military figure. Meanwhile, the film's sound added to an understanding of the environment of battle with its audio rhythms of gunfire and explosions melding with the cutting's visual rhythm.
Surprisingly, Bob Fosse's adaptation of Cabaret (1972), set during the Nazis' rise to power in Germany, accumulated eight Oscars, but lost the Best Picture award to Francis Ford Coppola's The Godfather (1972). Among the musical's sweep of awards were the Best Editing honor for David Bretherton and Best Sound going to David Hildyard (his second) and Robert Knudson (the first of three). Bretherton's ironic inter-cutting and rapid montage of close shots of action heighten the themes of decadence and authority, enhanced further by the groundbreaking counterpoint of sounds and music. There was no Sound Effects Award given.
George Lucas' Star Wars (1977) fueled the popular resurgence of traditional genre pictures, winning Oscars in six competitive categories — two more than 1978's Best Picture winner, Woody Allen's Annie Hall (1977). Paul Hirsch, A.C.E., Marcia Lucas and Richard Chew, A.C.E., won the Best Editing Oscar for spicing their masterly updating of 1930s serials' action with tight cross-cutting. In addition to Best Sound going to the team of Don McDougall, Ray West, Bob Minkler and Derek Ball, the Academy Board of Governors, in lieu of a Sound Effects Editing award, voted a Special Achievement Award for Sound Effects Creation to Ben Burtt, for realizing the picture's alien, creature and robot voices — effectively giving the movie a post-production hat trick.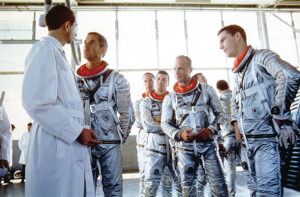 The following year, the Academy's top honor and the Editing and Sound two-sweep went to another film of emotional relationships set against the background of war, Michael Cimino's The Deer Hunter (1978), which earned five Oscars. Throughout the film's complex extended sequences, whether built around a Pennsylvania mining town wedding, a mountain hunting trip or brutal fighting in Vietnam, editor Peter Zinner, A.C.E., always made clear to the viewer the emotional relationships among a rich tapestry of characters.
Similarly, the sound crew — re-recording mixers William McCaughey, CAS, Richard Portman, CAS, and Aaron Rochin, CAS, and production mixer Darin Knight, CAS — evoked the characters' feelings, interweaving the sounds of celebration, nature, violence and the simple, straightforward singing of a song at film's end. This was the last year that no Sound Effects Editing Award was handed out.
The 1982 Awards recognized the spirit of serials again, this time honoring the technical flair of Steven Spielberg's Raiders of the Lost Ark (1981), which introduced Indiana Jones to the kids in us all. Keeping the pace of the action steadily moving, Michael Kahn, A.C.E., won the first of his three editing Oscars, all earned working with Spielberg. Best Sound went to the team of Ray Charman, Bill Varney, CAS (one of his two Oscars), Steve Maslow (one of his three) and Gregg Landaker (one of three) for enhancing the exotic locales and supernatural doings. The three-sweep was complete with a Special Achievement Oscar for Sound Effects Editing going to supervising sound effects editor Richard L. Anderson, MPSE, and sound designer Ben Burtt (his second, after Star Wars, of four).
Taking four Oscars, Philip Kaufman's The Right Stuff (1983), the larger-than-life depiction of the actual space race, got the Academy's nod for its technical achievements in 1984 with a three-sweep now that Sound Effects Editing had become a regular award category. Supervising sound editor Jay Boekelheide took that award for his work with a complex range of sound reaching from Earth into the heavens. The Best Sound Oscar went to four multiple-Oscar winners: supervising re- recording mixer Mark Berger, CAS, re-recording mixers Tom Scott and Randy Thom, CAS, MPSE, and production mixer David MacMillan, CAS. A team of five editors — Glenn Farr, A.C.E., Lisa Fruchtman, A.C.E., Stephen A. Rotter, Douglas Stewart and Tom Rolf, A.C.E. — won the Oscar for cutting this complex and humorous epic.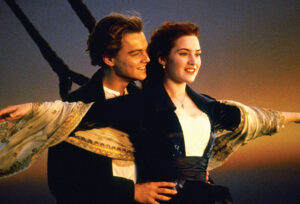 The Film Editing/Sound/Sound Effects Editing triumvirate did not occur again until the 1998 Oscar ceremony, when the Academy gave another epic-scale film, Titanic (1997), 11 Oscars, including Best Picture, tying Ben- Hur's record. For Titanic, Conrad Buff, A.C.E., James Cameron, A.C.E. (also the director), and  Richard A. Harris received the Film Editing Award. Best Sound was given to re-recording mixers Gary Rydstrom, MPSE, CAS, Tom Johnson and Gary Summers (who had all won Oscars before), and production mixer Mark Ulano, CAS. The Sound Effects Editing award went to supervising sound editor Tom Bellfort and sound designer Christopher Boyes (the first of four for him).
The year after Titanic's big win saw Spielberg's Saving Private Ryan (1998) nab 11 nominations, and poised for another epic sweep. But Shakespeare in Love (1998), with seven awards, including Best Picture, left the World War II picture with a post-production sweep and only two other awards. The movie's overwhelmingly harrowing portrait of the D-Day invasion is certainly responsible for editor Kahn's third Best Editing Oscar, and the Best Sound Award went again to Rydstrom and Johnson, along with fellow re-recording mixer Andy Nelson, CAS, and production mixer Ronald Judkins, CAS (also multiple-Oscar winners). Acting as sound designer on the film, Rydstrom also won the Oscar for Sound Effects Editing, along with supervising sound editor Richard Hymns (yet another multiple winner).
In 2000, the Film Editing/ Sound/Sound Effects Editing sweep took place for the third year in a row as the Wachowski Brothers' The Matrix (1999) earned four Oscars, while five awards — including Best Picture — went to American Beauty (1999). Judging by The Matrix's fourth Oscar for Best Visual Effects, the Academy was clearly impressed by the technical breakthroughs achieved by this stunning quasi-Buddhist social- science-fiction thriller. Best Editing went to Zach Staenberg, A.C.E., whose cutting — influenced by Chinese martial arts films — seamlessly blended the rhythm of the shots, the movement within the shots, and the camera movement.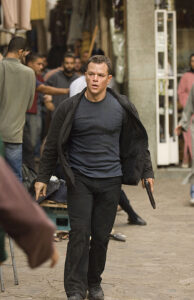 The Best Sound Award was taken by re-recording mixers David Campbell, John Reitz and Gregg Rudloff (his second Oscar), and production mixer David Lee for their reproduction of the myriad sounds of a complex fantasy world. Complementing their material with his dramatic arranging of elements, sound designer and supervising sound editor Dane A. Davis, MPSE, won for Best Sound Effects Editing.
At the 2008 Awards, Paul Greengrass' spy actioner The Bourne Ultimatum (2007) joined Grand Prix as one of the only two movies to have a three-sweep with only three Oscar nominations. This time, however, the two sound honors were now for Best Sound Mixing and Best Sound Editing, as these designations are still known today.
Bourne's multiple-Oscar-winning re- recording mixers Scott Millan, CAS, and David Parker, along with production mixer Kirk Francis, CAS, won the Sound Mixing Award for their rich capture of sounds evoking the unique flavors of a multitude of international locations. The Oscar for Best Sound Editing was earned by supervising sound editors Karen Baker Landers, MPSE (the first of her two awards), and Per Hallberg, MPSE (his second of three), who heightened the dramatic texturing of the sounds with a sure sense of the special quality of silence for effect. Best Editing went to Christopher Rouse, A.C.E., whose intercutting of present action with recalled experience touched on visceral emotions.
The last all-post-production win to date occurred at the 82nd Academy Awards in 2010. It was among the six Oscars, including Best Picture, awarded to Kathryn Bigelow's wrenching portrayal of the Iraq war, The Hurt Locker (2009). Chris Innis, A.C.E., and Bob Murawski, A.C.E., won the Best Editing prize with their elaborately intricate cutting of cinema verité-style camera work, drawing the viewer into the soldiers' experience. Re-recording mixer Paul N.J. Ottosson and production mixer Ray Beckett, CAS, shared the Best Sound Mixing Award for sharply reproducing the contrasts of the rural and urban realities of a violent Mideast. Best Sound Editing also went to Ottosson for his work as sound designer on the film. He took another Oscar for Sound Editing in 2013 for Bigelow's Zero Dark Thirty.
Over the 86 years of the Academy Awards, only six of our 14 Film Editing/Sound Mixing/ Sound Editing sweep winners also took the award for Best Picture.
For this year's awards, only two films were nominated for both the top prize and another potential three-sweep: Captain Phillips and Gravity. Will Oscar lightning strike again for post-production?