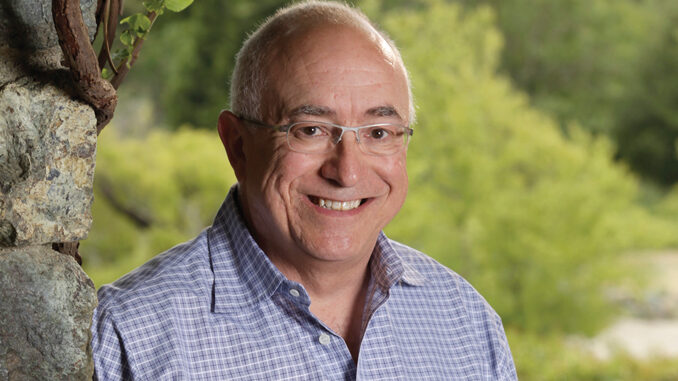 by Mel Lambert • portraits by Gregory Schwartz
During the past 35 years, Randy Thom, CAS, MPSE, has helped define the creative art of sound for feature films, and has been an inspiration to colleagues and assistants alike. A seasoned sound designer and currently Director of Sound Design at Skywalker Sound in Marin County, California, where he has worked for virtually all of his career, Thom is this year's recipient of the MPSE Career Achievement Award from the Motion Picture Sound Editors, which was presented at its 61st annual Golden Reel Awards, held at the Westin Bonaventure Hotel in Los Angeles February 16.
CineMontage interviewed Thom in January.
Having been hired as a sound effects recordist on Francis Ford Coppola's seminal film, Apocalypse Now (1979), subsequently Thom contributed to more than 100 films as a sound designer and re-recording mixer. His approach to sound design starts before the first day of shooting, "by helping the director open doors to sound in the script," he says. "Sound ideas should affect creative decisions in the other crafts, just as the latter affect the sound."
His success while working with directors like Robert Zemeckis, George Lucas, David Lynch, Steven Spielberg, Tim Burton and Chris Columbus, and on such landmark films as Return of the Jedi (1983), Indiana Jones and the Temple of Doom (1984), Forrest Gump (1994), Harry Potter and the Goblet of Fire (2005) and many others, led to 14 Academy Award nominations and two Oscars: Best Sound for The Right Stuff (1983) and Best Sound Editing for The Incredibles (2004). He also serves on the Executive Committee of the Academy of Motion Picture Arts and Sciences' Sound Branch.
In addition, Thom has won five Golden Reel Awards from MPSE for Best Sound Editing: The Iron Giant (2000), The Incredibles, Harry Potter and the Goblet of Fire, Ratatouille (2007) and How to Train Your Dragon (2012), as well as a CAS Award for Sound Mixing on Forrest Gump. CAS also presented him with a Career Achievement Award in 2010.
"The dichotomy between the creative and the technical sides of filmmaking has always interested me," Thom says. "Sound is such a mysterious thing. We are not as good at being analytical about sound as we are about visual images. For me, sound is a 'heart' thing — there is a lot of evidence that perception of sound goes directly from our ears to our soul, without too much analysis along the way. Sound sneaks in the side door to the brain without you noticing it! That ability gives filmmakers and sound designers a lot of power to trick the audience and maybe manipulate them."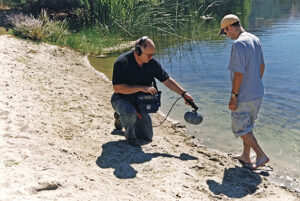 Thom got to work with legendary sound designer/sound editor Walter Murch, A.C.E., CAS, MPSE, early in his career by being invited to sit in on a one- day stereo mix for George Lucas' American Graffiti (1973). "Somebody I knew had taken a class with Walter at the San Francisco Art Institute; I was told he was approachable and willing to help people get into the industry," Thom recalls. "So I called him out of the blue and he asked me to come down and watch what he was doing: a stereo mix for American Graffiti from the mono elements. I showed up at this little studio and watched them work.
"At the end of the day, Walter said, 'Write me an essay on what you have seen and heard today,'" Thom continues. "I thought that was the standard procedure, but I found out later that I was the only person he asked to write an essay. He liked what I wrote and asked me to work on this little movie…Apocalypse Now! I spent a year working on the movie; about half of that time recording sound effects in the field — helicopters, gunshots and houseflies — and the other half as an assistant on the mix. Being a fly on the wall during that mix was better than being at any film school."
Not long afterwards, Thom met sound designer Ben Burtt, who asked him to work on Lucas' The Empire Strikes Back (1980). "I recorded several sounds, including leg movements for the Imperial Walkers," he says. "Ben asked me to find machines that had multi-faceted, multi-syllabic, syncopated sound to them, so I called factories of various kinds looking for big machines that made sounds like that. I found a huge machine that cut up rolls of sheet metal. They made a wonder ca- chunk, ca-chunk sound, which fitted the images I had seen — and which turned out to be the principal sound used for those characters."
Thom also handled production-sound recording on Carroll Ballard's Never Cry Wolf and Coppola's Rumble Fish (both 1983). "Carroll was working on Black Stallion when I was working on Apocalypse Now and I recorded some sound for him," Thom recalls. "When he was planning his shoot of Never Cry Wolf in Alaska and the Canadian Yukon, he was looking for production sound people. It's such a frustrating job because the dominance of image over sound on a motion picture is nowhere more apparent than on a film set, where lighting changes are so critical. DPs and cinematographers run the set most of the time, and it is difficult for production mixers and boom operators, who are low on the totem pole."
Thom returned to Lucasfilm as music re-recording mixer on Return of the Jedi and, after that, as sound designer and sound effects mixer on The Right Stuff. "I went back and forth between those two films, also handling production sound for parts of Jedi that were shot in the US, plus music re-recording mixer," he explains. "On one occasion, I was even conducted by the film's composer, John Williams, who wanted something very specific done with the music mix; he literally conducted me through the section from the front of the console."
According to Thom, the synergy between sound design and re-recording was certainly evolving around that period. "I first got interested watching Walter during Apocalypse Now, since he was one of the first people to serve as sound designer, lead mixer and picture editor, which I found made a lot of sense.," Thom says. "In Hollywood, at least, there is much more pigeon-holing of jobs — a person is either a mixer or an editor, and never the twain shall meet. The approach in Northern California has always been to encourage people to do a variety of kinds of work, the thinking being that the more you do of each, the better you will be on the film, because you have more of an appreciation for what all the other people normally do." was certainly evolving during that period.
For 1983, Thom was nominated for no less than three Academy Awards for The Right Stuff, Never Cry Wolf and Return of the Jedi, receiving the Oscar for the former. "For those three films, I was standing on the shoulders of several giants, including Ben for Jedi, Mark Berger for The Right Stuff and Alan Splett for Wolf," he acknowledges. "It was mostly a stroke of luck — being in the right place at the right time."
Except for projects handled outside California (including two Harry Potter films mixed in England at Shepperton and De Lane Lea), for the past 30 years the sound designer/re-recording mixer has worked primarily at Skywalker Sound. "I love Northern California, and the atmosphere that George Lucas set up in this company, which is very collegial and non-competitive among very Type-A personalities," Thom confesses. "There are no trade secrets; everybody shares what they did on any film and are happy to explain how they do their work. You don't find that in other facilities.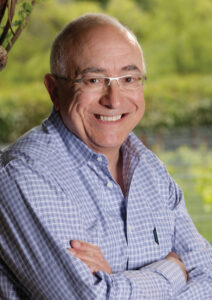 "And we try our best to stay on, or past, the cutting edge," he continues. "I might have been the first person to use a digital audio workstation on a movie: Digidesign's Sound Designer, before Pro Tools existed. In those days, it was considered a toy — and frankly didn't work all of the time!"
As the director of sound design at Skywalker for the past seven years, Thom still spends the vast majority of his time designing and mixing soundtracks. "The job doesn't entail many administrative duties, although I do have a lot to say about what happens with our vast sound effects library, which has over 3,000 distinct recordings of wind, for example."
In addition to live-action movies, Thom has also worked on a number of animated features for Pixar, Fox/Blue Sky, DreamWorks and other studios. "For me, the main appeal of animated features is that they are just another audio-video storytelling challenge," he explains. "While it's true that with animated features you need to create the whole sonic world, a lot of the live-action films we work on are nearly the same because they have a lot of CGI, which needs an entire sonic world. Animated features require a number of very highly developed sound effects fairly early in the creative process, to give the animators an understanding of the world the characters inhabit."
Sound designers are often defined as creative individuals who develop everything needed to create a realistic sounding world within the dramatic arc of a film, and which maybe doesn't exist in nature. "That's not a bad description," Thom concedes. "When Ben and Walter started to use the term back in the '70s, they thought of the sound designer as somebody who would be responsible for supervising — or defining the creative direction of — all of the sounds in the movie, except for the music. Unfortunately, the term came to be associated with fabricating sci-fi sound. The grand notion of the sound designer being around from pre-production to post-production faded into the background, and the sound designer became the technical geek who was hired to come in and make the spaceship sounds.
"For the two Harry Potter films I worked on, the sound of the magic wands needed to have a natural, organic sound style that was unique to the characters," Thom continues. "Electronically synthesizing laser bolts would be inappropriate, so we used recordings of lightning and thunder. I have been encouraging supervising sound editors in Hollywood to start calling themselves supervising sound designers, since they  oversee that creative process and develop an overall sound style with the director."
Since the mid-1990s, Thom has followed a self-professed mission "to convince filmmakers that sound should be a full collaborator in the storytelling process," so that sound ideas influence the way films are written and shot. "The traditional approach has been that sound design is a kind of 'decoration' applied to an otherwise finished film," he says.
"Sound should start exerting an influence on the screen-writing process," Thom adds. "Scenes should be designed to be shot so that the sounds characters hear, and the sound of the world they inhabit, will tell the audience more about who they are."
In conclusion, Thom offers this philosophy of mixing: "I often feel that mixing is a process of getting rid of elements you don't need in a scene. Less, very often, is more. I like to start with hearing what the elements are and then listen to a composite with sound effects, music and dialogue. I'll then know what the soundtrack is made of."