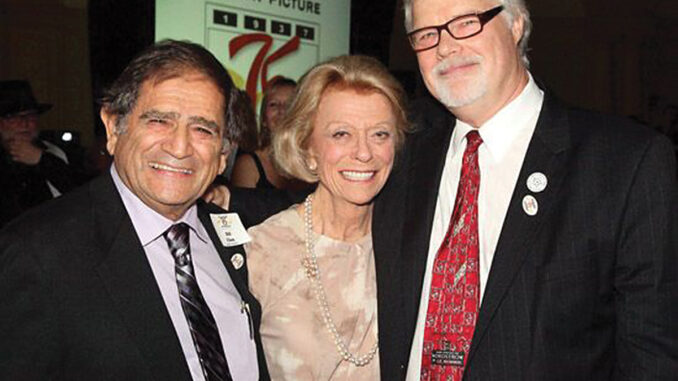 Reprinted from The Hollywood Reporter by Carolyn Giardina on April 23, 2021.
Diane Adler, the pioneering film editor who spent five seasons on The Rockford Files and cut other TV series including Kojak, Spenser: For Hire and Riptide, has died. She was 97.
Adler died Thursday in Los Angeles, her family announced.
A beloved member of the American Cinema Editors and the Motion Picture Editors Guild, Adler for two decades spearheaded ACE and MPEG's Invisible Art/Visible Artists program and luncheon, held the day before the Oscars with the film editing nominees. …
A Los Angeles native, Adler made a name for herself in the field of editing at a time when it was dominated by men. She entered the business in the '50s, when she was recently divorced, in order to earn enough money to send her son and daughter to college. That began with a job as a secretary making $115 a week at Bronson Studios in Hollywood. …