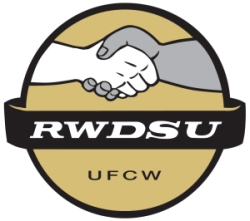 Reprinted from The Associated Press by its staff on March 6, 2021.
Some Democratic members of Congress and national union leaders on Friday sought to rustle up support for unionizing a massive Amazon facility outside Birmingham, comparing Alabama workers' organizing campaign to the civil-rights movement.
Mail voting by about 6,000 workers at the sprawling distribution facility began in February and runs through the end of March. It's the largest organizing attempt in Amazon's history, carrying high stakes for the second-largest employer in the country, which has a record of crushing unionizing efforts at its warehouses and its Whole Foods grocery stores.
The outcome is critical for Amazon and organized labor in general.
If the Alabama effort succeeds, it could set off a chain reaction across Amazon's operations nationwide, with thousands more workers demanding better working conditions and seeking collective bargaining. It also would be seen as a boon to other labor sectors in the historically anti-union South and beyond. …
Congressman Andy Levin on Amazon: 'This is the Biggest Union Election in this Century'
Reprinted from The American Prospect by David Dayen on March 6, 2021.
On Friday, Representative Andy Levin (D-Michigan) led a delegation of members of Congress to Bessemer, Alabama, where workers at an Amazon warehouse are striving to become the first unionized facility managed by the e-commerce giant anywhere in the country. The members, who included Representatives Jamaal Bowman (D-New York), Cori Bush (D-Missouri), Nikema Williams (D-Georgia), and hometown congresswoman Terri Sewell (D-Alabama), met with workers and held a roundtable discussion, in addition to visiting the front gates of the facility. The labor movement has gone all in on this election, amid some of the more innovative anti-union tactics in recent memory. I talked to Levin by phone from the gate as he was flying out of Birmingham, Alabama, about his visit, the importance of the election for workers at Amazon and across the country, and why we're seeing workers rise up in a moment of economic insecurity during the pandemic.
David Dayen: Tell me what the mood was like from workers at the Alabama facility?
Andy Levin: So on the one hand, the mood was upbeat. Even to some extent euphoric. But also kind of somber and determined. This is no joking matter, to go up against Amazon in 2021. The pressure these workers are under is unbelievable. It's why they're trying to form a union.
When I organized workers directly for SEIU, there were all manner of tactics the boss used. But no one felt like they were under surveillance every second on the job. These are measurements for every second these workers are away from their station. And if they're away too long they're fired. A lot of times there's no supervisor involved [with that monitoring], it's all digitized. To talk to HR you have to send an email through the system and maybe someone talks to you. I organized workers at nursing homes and they would say directly to their bosses, "How can you do this to me?" Now these people are working in this 16-football-field facility, where packages zoom in and they process them. …
Viewpoint: Who Invited Them? Employers Like Amazon Should Have No Say in How Workers Organize
Reprinted from Labor Notes by Gabrielle Semel on March 4, 2021.
"The ongoing union vote by 5,800 Amazon workers in Bessemer, Alabama, has opened a window into the challenges workers face in unionizing," writes Gabrielle Semel for Labor Notes. "As the public is learning, the boss gets a big role in the process. It shouldn't be this way.
"As Amazon grew at meteoric rates in 2020, adding almost 500,000 new employees worldwide—as well as $75 billion to the fortune of CEO Jeff Bezos—its workers began fighting for more equitable treatment. Some signed petitions demanding specific changes such as paid sick leave and the end of rate-based write-ups; in Staten Island, workers walked off the job demanding the facility be sanitized.
"The Bessemer workers, fed up with the company's intense productivity quotas and relentless monitoring (including of their bathroom breaks), went a step further. They signed authorization cards with the Retail, Wholesale, and Department Store Union seeking to form a union. At least 30 percent of the workers at a specified facility need to sign such cards to get a vote for a union at the National Labor Relations Board, the federal agency that administers labor law for private sector workers across the United States. …