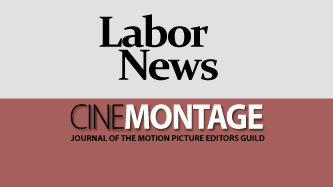 Reprinted from The Hollywood Reporter by Chris Gardner on March 6, 2021.
Chapman University's Dodge College Master Class series has been making news as of late thanks to appearances by Bryan Cranston (who dished on how to make it in Hollywood) and Lena Waithe (who teased a stage production with Debbie Allen). The latest virtual event — held February 17 and featuring Dee Dee Myers — continued the trend as the Warner Brothers executive vp corporate communications turned senior advisor to Governor Gavin Newsom opened up about her tenure in Hollywood.
Myers, a onetime White House press secretary and author of the book Why Women Should Rule the World, said she was "really taken aback" by the lack of women in senior decision-making roles when she arrived in Hollywood in 2014.
"They would literally say things like, 'Well, we just hire the best. This is a really demanding industry and really only the most talented people can succeed here.' I could not believe my ears," she said.
Myers also commented generally on the #MeToo movement, a subject that hit close to home at the studio when, two years ago this month, chairman and CEO Kevin Tsujihara was ousted after a scandal involving actress Charlotte Kirk. …