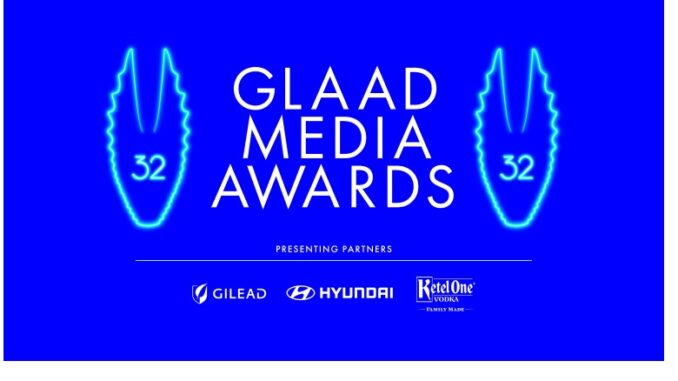 Reprinted from Deadline Hollywood by Dino-Ray Ramos on April 8, 2021.
GLAAD ruled Thursday night with a virtual ceremony for the 32nd GLAAD Media Awards which honors media for fair, accurate, and inclusive representations of LGBTQ people and issues. The ceremony premiered on YouTube on Thursday night, but if you missed out, it will be available to stream on Hulu starting at 10pm ET tonight until the end of June.
Hosted by Niecy Nash, the ceremony was filled with appearances from people such as Ian Alexander (Star Trek: Discovery), Jonathan Bennett (The Christmas House), Sterling K. Brown (This Is Us), Laverne Cox (Disclosure, Promising Young Woman), Wilson Cruz (Star Trek: Discovery), Mackenzie Davis (Happiest Season), Nyle DiMarco (Deaf U), Colman Domingo (Ma Rainey's Black Bottom, Euphoria), Clea DuVall (Happiest Season), Brandee Evans (P-Valley), Dan Levy (Schitt's Creek), Katy Perry, JoJo Siwa, and the cast of the groundbreaking, critically acclaimed HBO Max series Veneno.
Actors, actresses, directors, creators, cultural figures and everyone in between were vocal throughout the evening as they stood with transgender youth and call for passage of the Equality Act during the ceremony. In addition, people spoke about their support for intersectional identities including the Black Lives Matter movement as well as violence against the Asian and Asian American community as well as the transgender community. …