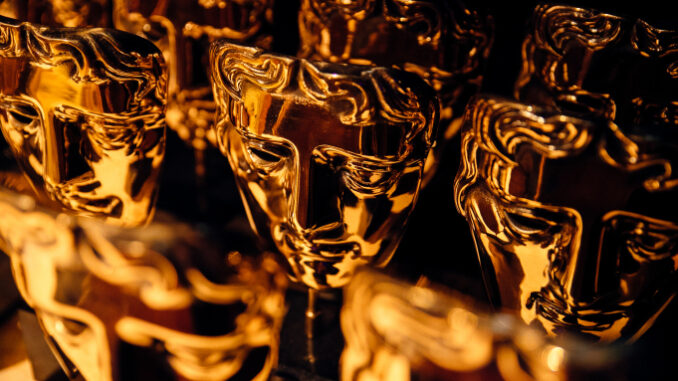 Reprinted from Deadline Hollywood by Nancy Tartaglione on April 11, 2021.
Nomadland walked off with the lion's share of prizes at Sunday night's EE British Academy Film Awards, taking Best Film, Director, Actress and Cinematography. The Chloé Zhao-helmed Searchlight picture thus adds to its awards season momentum, and makes Zhao only the second woman ever to win BAFTA's directing prize, a day after she achieved the same feat at the DGAs.
On accepting Best Director, Zhao commented the honor would "make my teacher at Brighton College very proud." When she won Best Film, she dedicated the award to "the nomadic community who so generously welcomed us into their lives. They shared with us their dreams their struggles and their deep sense of dignity. Thanks for showing us that aging is a beautiful part of life, a journey that we should all cherish and celebrate. How we treat our elders says a lot about who we are as a society and we need to do better."
Leading Actress winner Frances McDormand was not in virtual attendance, but sent a message, transmitted by presenter Richard E Grant: "Thank you dear British people. I humbly accept this prize on behalf of the Nomadland tribe. I salute you. Long may we roll."
The show overall was a mix of in-person presenters from London and LA, and with all winners appearing virtually. …
BAFTA Awards: 'Nomadland' Dominates, Winning Best Film, Director, Actress and Cinematography
Reprinted from The Hollywood Reporter by Alex Ritman on April 11, 2021.
Nomadland emerged as the clear overall winner on the second and final night of the 2021 BAFTA film awards weekend on Sunday.
Chloe Zhao's critically-acclaimed exploration of the nomad community in the American West took home the best film award, plus leading actress for Frances McDormand, director for Zhao and best cinematography for Joshua James Richards. In celebrating her win, Zhao — who become the first woman of color to win the director award and only the second woman in the award's history — later said she would be "very hungover" on Monday morning. She added: "It's never too early to be drunk in California."
Elsewhere, there was a broad spread of love, with four films coming home with duel wins.
Anthony Hopkins won the leading actor award for his performance in Florian Zeller's The Father, which also landed the statuette for best adapted screenplay. Emerald Fennell's Promising Young Woman claimed outstanding British film and original screenplay, and Pixar's Soul won for animation and original score. Meanwhile, the ceremony held on Saturday night — which mostly focused on the craft categories — saw Ma Rainey's Black Bottom pick up two awards, for makeup and hair, and costume design. Bukky Bakray, the lead star of Sarah Gavron's coming-of-age Brit drama Rocks, was crowned BAFTA rising star award (following on the heels of previous winners such as Letitia Wright and John Boyega), while the film also won for casting.  …
The nominees and winner in Editing:
Editing
Sound of Metal, Mikkel E.G. Nielsen – WINNER
The Father, Yorgos Lamprinos
Nomadland, Chloé Zhao
Promising Young Woman, Frédéric Thoraval
The Trial of the Chicago 7, Alan Baumgarten
The nominees and winner for Sound:
Sound
Sound of Metal, Jaime Baksht, Nicolas Becker, Phillip Bladh, Carlos Cortés, Michelle Couttolenc – WINNER
Greyhound, Beau Borders, Christian Minkler, Michael Minkler, Warren Shaw, David Wyman
News of the World, Michael Fentum, William Miller, Mike Prestwood Smith, John Pritchett, Oliver Tarney
Nomadland, Sergio Diaz, Zach Seivers, M. Wolf Snyder
Soul, Coya Elliott, Ren Klyce, David Parker …