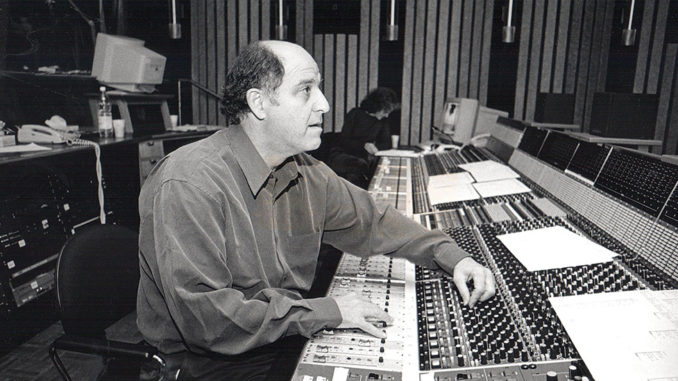 The following is excerpted from an interview with Lee Dichter, CAS, 20 years ago in the September 1998 issue of Mix magazine. It was conducted by Mix's managing editor Tom Kenny, and is reprinted here with permission.
This excerpt describes the problems inherent in mixing the opening sequence of Brian DePalma's Snake Eyes (1998) in which the camera follows hero Nicolas Cage as he enters a rowdy casino-staged boxing match and makes his way toward the ring, all the while speaking on his cell phone. The scene, over 10 minutes in length, uses no music and instead relies upon the dynamics of the crowd for its emotional build while Cage's dialogue starts the plot. How does one maintain the dramatic intensity of a raucous crowd and, at the same time, make sure the audience understands every word?
"When you're putting dialogue over a loud background, such as a crowd, it needs a different type of equalization and compression," Dichter explains, "because it would feel over-squeezed and over-equalized without the background.
"A lot of that I learned in mixing TV commercials, which I did for the first ten years of my career. Many times after we would mix a commercial, we would play it back and one word wouldn't be heard, so the producer would say, 'Lower the music.' And I'd say, 'Why lower the music for one word when I can raise the one word, or the one syllable? Or equalize the one syllable?'
"I brought that technique into film mixing. For me, if you can't hear every syllable in a film, then we've done something wrong. Go back and get a replacement, or equalize different syllables in different words differently. I don't go with one setting for a dialogue shot and ride the level or compression. I'm constantly riding equalization as we're rolling.
"And I'm talking about a tremendous amount of rolling equalization — bringing lines and words and syllables into focus with tremendous EQ shifts," he continues. 'You notice in music that people will contemplate, 'Oh, should we add 3 dB at 2,300 cycles, or should we add 1 dB at 5,000 cycles?' I'm taking those equalizers and ripping 'em. I'm going 15 dB at one little word, then back off again — really swinging it; drastic moves to dig out that one word. I'll punch into a line of dialogue with a tremendous EQ boost, then get back to normal two or three frames later. I use the technology to get that dialogue to really sing and sit on top."