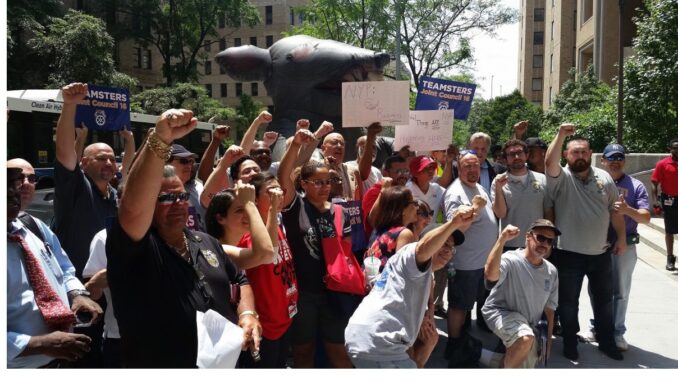 Reprinted from Labor Notes by Tom Juravich on May 24, 2021.
Given the wealth of information available online, conducting research on your employer is more possible than ever—and more important than ever, as firms become more complex and globalized.
There's no reason we should ever begin bargaining or start an organizing campaign without a strong sense of who the employer is, how it generates its profit, where it is growing, who its decision-makers are, and where it is most vulnerable. This information is much easier to find than most people think.
More information is available on companies that trade on one of the stock exchanges, but there is still plenty of information on privately held firms and nonprofits. And this approach is relevant for firms both large and small, across a wide variety of sectors.
General Internet searching is not enough.
The mistake that many first-time researchers make is to jump onto Google and start looking for information about the company.
While general Internet searching can be helpful, it's not a very efficient way to do corporate research. It's easy to drown in all the information that's out there, and what you're finding is what the search engine has indexed for you. Plus, companies manipulate what shows up first on a general Internet search. Often you have to weed through hundreds of pages of marginal information before you get to real substantive information on your company. …