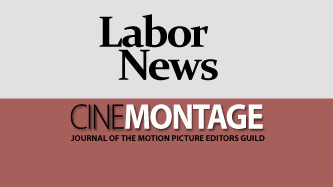 Reprinted from The Hollywood Reporter by Kim Masters on September 1, 2020.
After agreeing to terms with ICM and UTA, the union's talks with the Endeavor-owned talent firm broke down on Tuesday.
More than a year after thousands of Hollywood scribes cut ties with their agents amid a standoff between the Writers Guild of America and talent firms, talks have not progressed with two major holdouts.
WME and the guild hit an impasse on Tuesday after the guild told the agency that it would have to accept the terms agreed to by ICM and UTA. WME had reached out to the guild last month, in the wake of WGA's Aug. 5 agreement with ICM, offering to negotiate with all issues on the table, a source with firsthand knowledge tells The Hollywood Reporter. According to this person, Endeavor, the parent company of WME, was willing to give up more than 50 percent of its ownership in Endeavor Content, taking its stake to 49 percent, and would sunset packaging — with some exceptions for talent that didn't want to pay commissions and was willing to be packaged — in two years. Still to be negotiated were WME's concerns about ongoing partnerships and programs. …