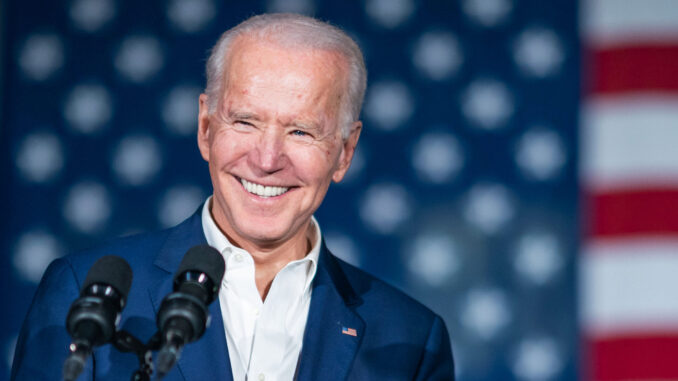 Reprinted from Deadline Hollywood by Ted Johnson on March 11, 2021.
President Joe Biden's massive $1.9 trillion Covid-19 relief plan is about to become law, after the House gave final passage to the legislation, which will provide an unprecedented lifeline to American households in the form of direct payments, child tax credits. Unemployment insurance and small-business relief.
The vote was 220-211. One Democrat, Jared Golden of Maine, joined with all Republicans in voting against it. Supporters erupted in cheers in the chamber as House Speaker Nancy Pelosi announced the vote.
Biden [signed] the bill on [Thursday].
There is plenty in the legislation that will impact the industry:
Unemployment benefits. Gig workers, freelancers and independent contractors would continue to be eligible, with the $300-per-week in additional benefits extended through September 6. The first $10,200 in benefits won't be taxable for incomes under $150,000. …
.
Biden Tells Nation There is Hope After a Devastating Year
Seeking to comfort Americans bound together by a year of suffering but also by "hope and the possibilities," President Biden made a case to the nation Thursday night that it could soon put the worst of the pandemic behind it and promised that all adults would be eligible for the vaccine by May 1.
During a 24-minute speech from the East Room, Biden laced his somber script with references to Hemingway and personal ruminations on loss as he reflected on a "collective suffering, a collective sacrifice, a year filled with the loss of life, and the loss of living, for all of us."
Speaking on the anniversary of the World Health Organization declaring a pandemic and the moment at which the virus began tightening its grip, the president offered a turning point of sorts after one of the darkest years in recent history, one that would lead to more than half a million deaths in the country, the loss of millions of jobs and disruptions to nearly every aspect of society and politics. …