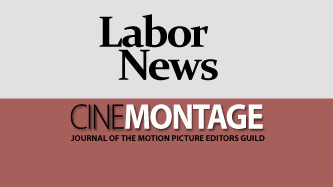 Reprinted from The Los Angeles Times by Deborah Vankin on October 19, 2020.
The Academy Museum of Motion Pictures is expected to announce Monday that Jacqueline Stewart will be its chief artistic and programming officer, overseeing exhibitions, programming and education.
Stewart is a prominent film historian, scholar and archivist who teaches American film history at the University of Chicago; her specialty is in African American cinema. She was the first Black host of Turner Classic Movies' "Silent Sunday Nights," which spotlights silent films.
Stewart will join the museum in January before its public opening, scheduled for April 30. She plans to ensure that the museum approaches the areas she oversees "with a really clear, coherent storyline," as she explains in this edited conversation. …