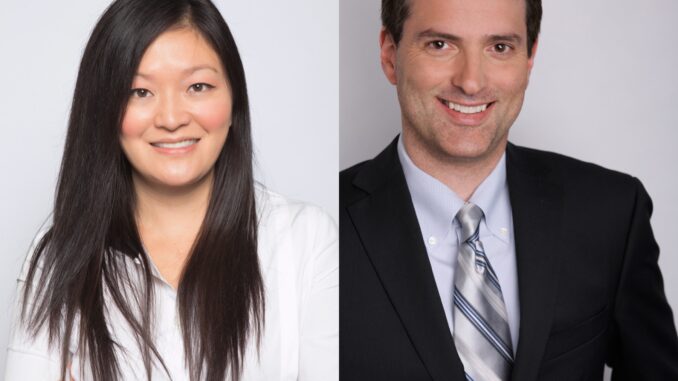 By Peter Tonguette
You might call them the Editor Whisperers.
The WME agency prides itself on representing countless high-profile movers and shakers in the entertainment industry, but a dedicated group of agents focus on serving a less visible but no less significant clientele: below-the-line talent, including post-production professionals. These agents not only help editors find work, and find career satisfaction, at a time when the film and television business is contending with the twin disruptions of the shift to streaming and the coronavirus pandemic, but they function as sounding boards, career planners, and unofficial therapists of a sort.
"The agency is committed to representing artists on a very broad spectrum," said WME partner Jasan Pagni, adding that the famous actors, directors, authors, and musicians that the agency represents are no more, or less, significant than the likes of the editors, cinematographers, and other craftspeople whose artistry actually brings movies and series to vivid life. "The production artists are just as important as any of them."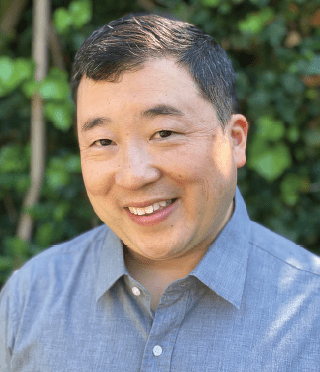 Picture editor Robert Komatsu, ACE, can attest to the agency's aggressiveness on his behalf: The editor has been represented by Pagni for about a decade, during which time he has accumulated a substantial haul of credits, including the feature films "Jobs" (2013) and "A Dog's Journey" (2019). "From that point on, I would say everything I've gotten has basically been because of Jasan," said Komatsu, who recently received a Prime-time Editing nomination for his work on the acclaimed series "Mrs. America," starring Cate Blanchett as anti-feminist activist Phyllis Schlafly.
"Jasan is good in that he knows what my goals are," Komatsu said. "He takes that into account for what he submits me for or what he tries to stretch to see what he can get for me—something that will challenge me."
For agents to successfully advocate on behalf of their post-production clients, they must have an understanding of the art of editing—not just its particular role in the filmmaking process, but its relationships to other disciplines. "There's a real truth to the fact that, when a project goes into the editing suite, it turns into a whole different animal," said WME agent Mira Yong. "In film, the director and the editor work so closely together for that director's cut, and you have to understand those personalities will have to work in that room. The way of working will need to match up."
Agents also must grasp particular personalities of the editors they call clients: their strengths, their interests, their goals, and even their hobbies. Yong said that she aims to find at least one completely unique attribute in each editor's skillset. "That really helps with pushing them, say, from the independent to studio world, or into television where they haven't done television before," Yong said.
Consequently, when agents pitch editors to directors, they have more to work with than simply a laundry list of credits. "When we talk about our clients, we're not talking about: 'Oh, they just edited this, they edited this, they edited this,'" Yong said. "We talk about personality. We talk about what they actually are motivated by."
Armed with such knowledge, the agency can dip into its vast pool of clients to potentially pair directors with below-the-line talent. "There was one recent example of a film where I was in touch with the director at an early stage," Pagni said. "I was able to put actually four clients on the project: cinematographer, production designer, costume designer, and editor. Of course, that's a very best case scenario."
Indeed, the WME agents say that editors should seek stable, long-term collaborations—something as important in building a career as good scripts and healthy budgets. "I think director relationships are the most important part of a career," Pagni said. "If you get hooked up with two to three extremely talented directors who are doing the type of projects that speak to you, that can lead to a very strong career."
So vital is the formation of editor-director relationships that WME never hesitates in matching client editors with non-client directors, said Wayne Fitterman, the head of the agency's production department. "As great as it is for us to have great access to directors that the agency represents, that by no means stops us or precludes us in any way from having relationships with directors that the agency doesn't represent," Fitterman continued. "Some of us have very deep relationships with those directors from other agencies because of clients that have worked with them over the years."
'Editors, like directors and writers and others, are storytellers.'
Indeed, Komatsu describes himself as a beneficiary of WME's commitment to networking. For example, after working on AMC's series "Halt and Catch Fire," Komatsu was recommended by another editor for another show, "Matador." "One could say, 'Well, you didn't get that through your agent,' but I would not have met that editor on 'Halt' unless it was for WME getting me onto 'Halt,'" Komatsu said. "It's like this tangled web that stems from WME, making these contacts for me or getting me an initial show that then leads me to another show."
The development of such leads is especially important in an industry that can feel more unstable by the day, beginning with the decline of studio-produced dramatic features. "You could always rely on DVD sales to a certain extent, even if the box office was not stellar. That's when the mid-range dramas were being made," Pagni said. "The business all really started to change 10 years ago, when DVD sales went significantly down." These days, much of that content has migrated to television or streaming platforms. "The need was fulfilled by at first HBO and Showtime, leading into Netflix, Hulu, Amazon, et cetera," Pagni said.
Komatsu has been a witness to, and participant in, the transformation. Early in his career, he worked in the cutting room of director Ron Howard, but he eventually began adding more and more television and streaming projects to his portfolio. After wrapping up the second season of Showtime's series "I'm Dying Up Here," though, Komatsu told Pagni that he wanted to make sure he still had a presence in the feature world. "He said, 'Absolutely,' and that's one of the reasons I got 'A Dog's Journey' for Amblin," said Komatsu, who was tempted to try for another feature to keep the momentum going. Then fate intervened. "Part of me was like, 'Maybe I should just go for another feature,' and then 'Mrs. America' came along—I was like, 'I can't turn this down. This is just too good.'"
Fitterman said: "Editors, like directors and writers and others, are storytellers, and I think that taking a story and making it six hours or eight hours, instead of two hours, allows a much deeper dive."
Not that the jump to television or streaming is always an easy one. Editors accustomed to flying solo on features will find themselves working in tandem with other editors. "Some people love that collaboration and love that experience," Pagni said. "Then there are some, honestly, who don't and would like a movie that's sort of their own thing. It's our job to listen to them and to know who would thrive in that environment more than others."
Even editors who migrate from broadcast television to streaming will encounter unfamiliar workflows. Whereas hour-long episodes of network series consist of about 44 minutes of content per show, episodes of hour-long commercial-free cable or streaming series have no such limitation and can run longer. The entire season of a streaming series often premieres at the same time, too. "The fact that you drop all of the episodes at once I think has really changed how we all consume material, but also in terms of editing itself," Yong said. "You're not thinking about repeating any information. You're assuming and thinking about people watching more episodes than one at once, and sometimes all at once." Episodes are kept open for a longer period of time than on the networks, and editors watch and comment on each other's cuts. "All of that is a different dialogue than what we had seen prior in terms of television," Yong said.
Yet, amid all of the uncertainty, the WME agents suggest that editors have an abundance of opportunities in front of them—even on highly sought-after superhero films. Yong noted that Marvel Studios, for example, often works with directors who have emerged from the independent film scene, which can create opportunities for editors. "On these larger films, they tend to pair someone who has that experience already, and then maybe another person that comes from a different point of view," Yong said. "It's sort of threading the needle there and seeing about how to get into that opening that exists."
The chance to nurture a career is surely the most satisfying aspect of the editor-agent partnership. Picture editor Jeff Groth worked with several agencies before switching to Pagni last year just ahead of the release of Todd Phillip's "Joker" (2019), for which he would receive an Oscar nomination.
"I was looking to kind of make a change," said Groth, who met Pagni following the recommendation of several mutual friends. "It was just kind of a casual meeting, and I said, 'You know what, I think we could do well together.'" For an editor in Groth's position, it's less about getting gigs than discovering the next great challenge. "The kinds of questions that he asks now are like, 'What do you want to do?'" Groth said. "The idea that you have a chance at this stuff because you've got now some things behind you is an exciting place to be."
The WME agents see reasons to hope that editors will stay busy as the industry climbs out of pandemic-prompted shutdowns, too. "Once movie theaters do open up in a safe way, I think people are going to be really wanting to get back out there," said Pagni, adding that streaming services—including recent entrants HBO Max and Peacock—are likely to be long-term players. "Do I think they're all going to survive? Probably not, but it's going to take a long time for any of them to sort of give up because they're all part of larger conglomerates," Pagni said.
Fitterman put it bluntly: "The business is always going to need product, and we represent people who create product."