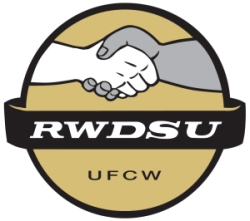 Reprinted from CNBC by Annie Palmer on February 5, 2021.
Amazon on Friday lost its push to postpone a closely watched union vote at a sprawling Alabama warehouse, allowing 6,000 workers to decide the first major unionization effort within the company since 2014.
The decision by the National Labor Relations Board involved an appeal by Amazon last month to block a mail-in vote by workers at the Bessemer, Alabama, warehouse on whether to join the Retail, Wholesale and Department Store Union.
The company had asked the NLRB to review aspects of its earlier decision and pressed for an in-person election, citing flaws in the agency's definition of what constitutes a coronavirus outbreak.
In its latest ruling, the NLRB said Amazon's appeal raised "no substantial issues warranting review."
"The Employer's Motion to Stay the Election Pending Review is also denied as moot," the board said.
By denying Amazon's appeal, the NLRB will allow Amazon workers at the warehouse to begin voting by mail starting Monday. Ballots must be received by the NLRB's regional office by March 29, and counting will begin the following day. …