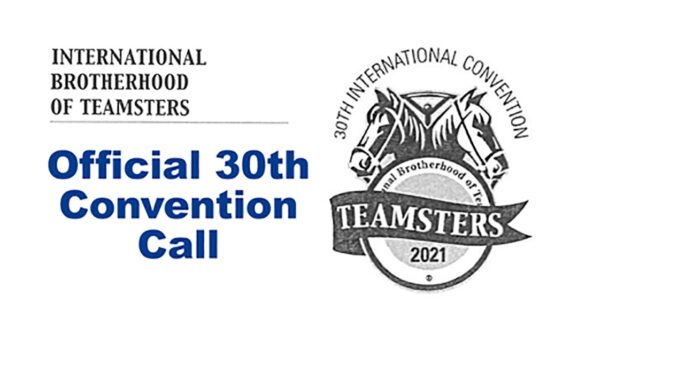 Reprinted from The New York Times by Noam Scheiber on June 23, 2021.
The International Brotherhood of Teamsters, which represents over one million workers in North America in industries including parcel delivery and freight, will vote on whether to make it a priority to organize Amazon workers and help them win a union contract.
"Amazon is changing the nature of work in our country and touches many core Teamster industries and employers," states the resolution, which will be voted on at the Teamsters convention on Thursday. The company "presents an existential threat to the standards we have set in these industries," it says.
The resolution states that the union will "supply all resources necessary" and will eventually create an Amazon division to help organize workers at the company. …
Teamsters Vote to Create Dedicated Amazon Division to Unionize Workers
Reprinted from NBC News by Olivia Solon on June 24, 2021.
The Teamsters, one of America's largest labor unions, voted in favor of launching a national effort to unionize Amazon workers at a virtual convention Thursday.
The national effort, laid out in a resolution, will involve creating and funding a dedicated Amazon division to help workers in its logistics business, including warehouse workers and delivery drivers, to organize and demand better working conditions.
The "Special Resolution: Building Worker Power at Amazon," passed with 1,562 "yes" votes and nine "no" votes, according to the Teamsters' spokesperson Kara Deniz. …