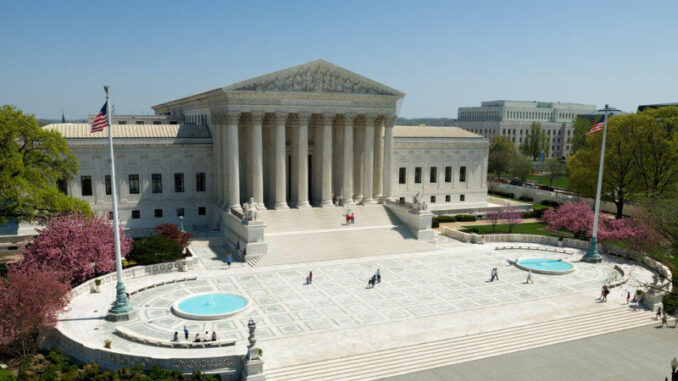 Reprinted from The New York Times by Adam Liptak on June 23, 2021.
The Supreme Court ruled on Wednesday that a California regulation allowing union organizers to recruit agricultural workers at their workplaces violated the constitutional rights of their employers.
The vote was 6 to 3, with the court's three liberal members in dissent.
Chief Justice John Roberts, writing for the majority, said that "the access regulation grants labor organizations a right to invade the growers' property." That meant, he wrote, that it was a taking of private property without just compensation.
The decision did away with a major achievement of the farmworkers' movement led by Cesar Chavez in the 1970s, which had argued that allowing organizers to enter workplaces was the only practical way to give farmworkers, who can be nomadic and poorly educated, a realistic chance to consider joining a union. …
Right-Wing SCOTUS Majority Rules Union Organizing on Farms Violates Landowners' Rights
Reprinted from Common Dreams by Kenny Stancil on June 23, 2021.
The US Supreme Court on Wednesday dealt a significant blow to the rights of agricultural workers to organize, ruling 6-3 that a California regulation granting union representatives access to farms amounted to an uncompensated government taking of farm owners' private property.
Wednesday's decision (pdf) in Cedar Point Nursery vs. Hassid "makes a racist, broken farm labor system even more unequal," said the United Farm Workers of America (UFW). "SCOTUS fails to balance a farmer's property rights with a farm worker's human rights."
"Farm workers are the hardest working people in America," UFW added. "This decision denies workers the right to use breaks to freely discuss whether they want to have a union."
Other critics of the ruling included Representative Bill Pascrell (D-New Jersey), who tweeted that the high court's right-wing majority, a product of the Republican Party's recent stacking of the bench, "has handed down another attack on organized labor in their long war against working Americans." …