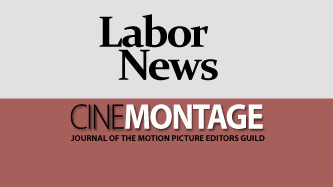 Reprinted from The Hollywood Reporter by Bryn Sandberg on January 26, 2021.
When Governor Gavin Newsom lifted regional stay-at-home orders across California on January 25, one sector that didn't see much impact was the entertainment industry, which has been allowed to keep working under its essential status. In fact, the major studios fully intended to move forward with resuming production in Los Angeles after extending their holiday hiatuses to mid-January.
They did this at the request of the L.A. County Department of Public Health and leading unions, including SAG-AFTRA and the Producers Guild, which recommended filming be paused until the city's COVID-19 surge eased. On January 11, director Barbara Ferrer wrote a letter addressed to her "music, TV and film production colleagues" thanking them for taking a longer hiatus.
"I wanted to offer my sincere thanks to so many of you who have done so much to reduce the risk of spread of COVID-19 in your industry," Ferrer wrote. "Productions have canceled or delayed work on scenes and performances that have innately higher risk. We have learned of productions cancelling travel, moving work outdoors, shortening sessions, closely assessing and improving ventilation, cancelling use of choirs or other group singing, and many more steps."
With more than a dozen projects from studios like Warner Brothers, Disney, Universal and CBS resuming shooting or planning to do so in February, industry sources are quick to point out that the request to halt filming was a recommendation and not a mandate. …