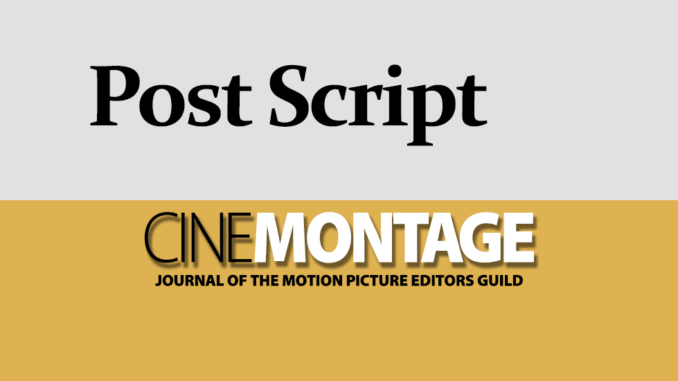 by Tomm Carroll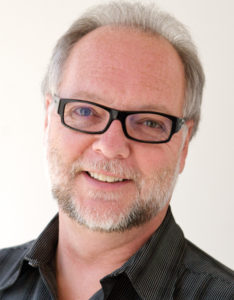 It's well known, and often cited, that of all the filmmaking crafts, editing is the only one that did not exist before the advent of moving pictures. In fact, editing was actually created in the process of making those early films — first within the movie camera (or kinetograph or cinématographe) and then after the film was developed and printed, in the phase that became known as post-production.
Much less known is what the first cut ever made was — as well as in which film, when, where, why and by whom? Well, I'm not going to give all that away here. Answering those questions was the task I assigned CineMontage's resident film scholar and historian Edward Landler to tackle in his "This Quarter in Film History" column for this issue, which you can find on page 18. Okay, here's a hint: This momentous act took place 120 years ago this spring.
Speaking of firsts, our cover story is on the picture editorial crew of the Starz series Vida, the East LA-set comedy/drama that began its second season in late May. It represents several breakthroughs: being the first premium cable show with a Latina showrunner, having a majority female team — from producers and department heads to post-PAs — and featuring an all-Latinx writers room. The article was written by one of Vida's assistant editors, Génesis Henriquez, who offers a personal perspective, likening working on the series to being part of a family, which ties in with the show's theme.
Another socially conscious drama that just premiered on Netflix May 31 is the first docudrama made on the real-life tragedy of justice involving the so-called "Central Park Five" — a quintet of teenagers wrongfully accused, convicted and incarcerated for a violent crime they did not commit in 1990. Titled When They See Us, the four-part limited series was written and directed by the Emmy-winning and Oscar-nominated Ava DuVernay. The project was essentially four feature films edited on a premium TV schedule, our writer Debra Kaufman learns from the editorial team, including picture editors Terilyn Shropshire, ACE, Spencer Averick, ACE, and Michelle Tesoro, ACE.
On the sound side of the same coin, writer Mel Lambert learns how the period-specific soundscape for When They See Us was fashioned, which is recounted in his interviews with supervising sound editor John Benson and his crew, along with re-recording mixers Joe DeAngelis, CAS, and Chris Carpenter. "'Realism' was our watchword when making soundtrack decisions," Benson says.
And making its debut in this issue is a new, recurring column we're calling "Pimp My Bay" — a photo feature in which our art director and photographer Wm. Stetz documents the inventively decorated post-production suites, cutting rooms, sound stages or work spaces of our members, who also discuss their ideas and inspirations for their décor. Our inaugural subject is assistant editor Scott Wesley Ross' editing suite at Hula Post in Burbank. If you'd like your work digs featured, get in touch.
Now, about the "Endings" in the headline… It is with decidedly mixed emotions that I announce I am retiring from my position as Publications Director for the Editors Guild and Editor of CineMontage and CineMontage.org this coming August 1 — after 15 years in this post. My successor will be Scott Collins, a wildly talented and seasoned editor/journalist/author whose vast experience includes stints at the Los Angeles Times, The Hollywood Reporter and TheWrap.com. Scott joins the Guild in June, with the expanded title of Communications Director, and will be working with me on our Q3 edition until my departure. More on this transition next issue.