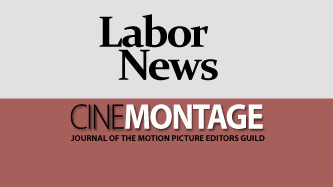 Reprinted from The Hollywood Reporter by Carolyn Giardina on September 30, 2020.
French cinematographer Philippe Rousselot, who won an Oscar for Robert Redford's A River Runs Through It, will receive a Lifetime Achievement Award at respected cinematography festival Camerimage, which will be held in Torun, Poland, and through virtual presentations from November 14-21.
The versatile DP has worked with directors including Robert Redford, Tim Burton, Guy Ritchie, Stephen Frears, Patrice Chéreau, Neil Jordan, Shane Black, Miloš Forman, David Yates, Denzel Washington and Jean-Jacques Annaud.
In addition to his Oscar for A River Runs Through It, Rousselot received Academy Award nominations for his lensing of John Boorman's Hope and Glory and Philip Kaufman's Henry & June. ..