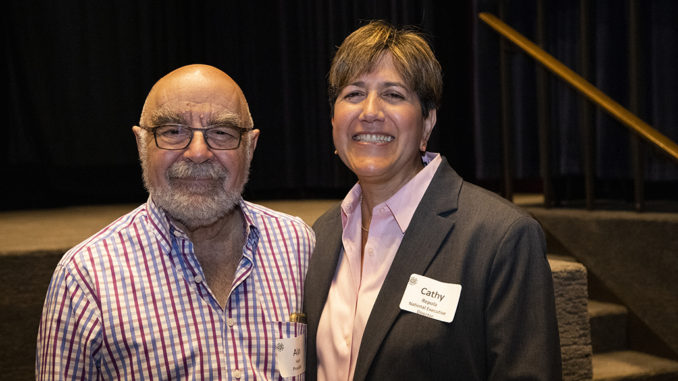 by Scott Collins
Cathy Repola and Alan Heim, ACE, the two top leaders of Local 700, are slated to receive honors at the upcoming 70th Annual ACE Eddie Awards.
Repola, National Executive Director of the Motion Picture Editors Guild, is being honored for courageous leadership with ACE's Heritage Award, which also recognizes a commitment to advancing the image of the film editor, cultivating respect for the profession, and dedication to American Cinema Editors (ACE).
Heim, who is the Guild's President, will receive a Career Achievement Award, along with Tina Hirsch, ACE. Heim's legendary career has included an Academy Award for editing "All That Jazz" and an Oscar nomination for "Network."
The Golden Eddie Award will be presented to veteran producer Lauren Shuler Donner, whose hits include the "X-men" franchise.
The Eddie Awards will take place at a black-tie ceremony at the Beverly Hilton Hotel in Beverly Hills on Jan. 17.
Scott Collins is Communications Director of the Motion Picture Editors Guild and the Editor of CineMontage.