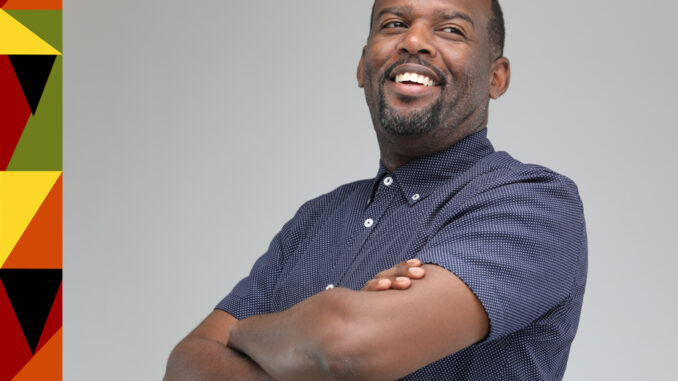 For each day in the month of February, the Committee will be highlighting African-American members, both past and present, and their accomplishments. We look forward to showing the contributions and influences African-Americans have had on the industry.
---
Name: Ri-Karlo Handy
What's your job? Picture Editor & Executive Producer
List the credits you're most proud of. Creator of "Saints and Sinners," Co EP "Keyshia Cole Show," SVP Original Programming Bounce TV, Executive Producer Greenwood Commercial.
What are you working on right now? A documentary special on the history of Greenwood.
Who and what are your influences and/or mentors? Ryan Glover, Pluria Marshall, and many others who were not just creatives, but also understood the business.
What books are you reading, shows are you watching and/or movies you're excited about? "Blue Ocean Business Strategies," "Outliers," and "Misfortune 101."
What would be your superhero name? Handyman
What are your Black History Month memories and any cultural or historical impacts on your life? Being from Oakland, the formation of the Black Panther Party, and the death of Malcolm X.
What's the best piece of advice you've been given? Whatever goals you want to achieve, make sure you do something to get you closer, no matter how small each day.
If you could time travel, when would you go and why? I would go to the past to make better investments with my time, money, and resources,,, but not change too much because of causality… Love My Kids and Family too much!
What's a little known fact about you? What are your hidden (or not so hidden) talents? I grew up in Germany on Ramstein Air Base, and I am a tournament poker player.
What's your favorite (Black) television/movie moment? I have so many! Michael B. Jordan getting killed in "The Wire," Will Smith's "Why don't he love me?" scene in Fresh Prince… I like big emotion.
Was there a television show/movie that inspired you to pursue your career? My career path was primarily inspired by music videos in the 90s. I only discovered TV after directing music videos for years from 18-22 years old and I needed a job… I had always edited my own videos, so a friend offered a job editing teases on a Fox reality show.
What's your personal/professional mantra? Let's be as creative with the business of entertainment as we are with the art!
What's the last show/movie that left you speechless? "American Skin." Just watched! Excellent film… I could feel the emotion as a black father especially.
What would be your dream project to work on? A project I'm developing about the history of my family going back over 200 years.