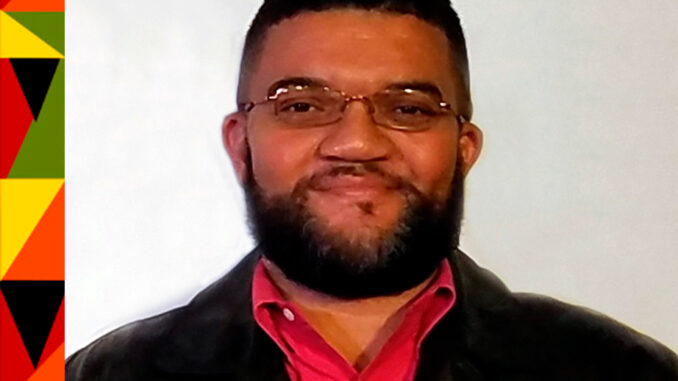 For each day in the month of February, the Committee will be highlighting African-American members, both past and present, and their accomplishments. We look forward to showing the contributions and influences African-Americans have had on the industry.
Name: Wellington Harrison
What's your job? Picture Editor
List the credits you're most proud of. "I Dream of Jeannie" – Editor – Comedy Short, "Outta Pocket" – Editor – Comedy Short, "The Jazz Funeral" – Editor – Trailer, "Transformers: Rescue Bots" – Assistant Editor – Animated Series
What are you working on right now? Editing a comedy webseries about African Americans navigating the dating world.
Who and what are your influences and/or mentors? Influences: Eddie Murphy, Dave Chappelle, Richard Pryor, Cary Grant, Boots Riley, Spike Lee, Ava Duvernay, Michel Gondry, Lillian Benson, Carol Littleton, Thelma Schoonmaker. Mentors: James Wilcox, Monty DeGraff, Ivan Bilancio and Matt Barrios.
What books are you reading, shows are you watching and/or movies you're excited about? Books: "Talking to Strangers" – Malcolm Gladwell; TV Show: "The Watchmen" – HBO; Movie: "Upgrade" – 2018
What would be your superhero name? Habitual Line-Stepper
What are your Black History Month memories, and what cultural or historical impacts have they had on your life? In February of 2009, Architect J. Max Bond Jr. passed away. I worked for Max at the time in New York and as a result was involved with once in a lifetime projects like the Smithsonian National African American Museum in Washington and the September 11th Memorial. Conversations with Max gave me the confidence to switch industries, and in August of 2009 led me to Los Angeles.
What's the best piece of advice you've been given? Be yourself at all times. The alternatives are awful.
If you could time travel, when would you go and why? Forward to 4040 and see if it all works out.
What's a little-known fact about you? Worked in graphic design.
What are your hidden (or not so hidden) talents? Photography
What would be your dream project to work on? "Star Trek" starring Eddie Murphy