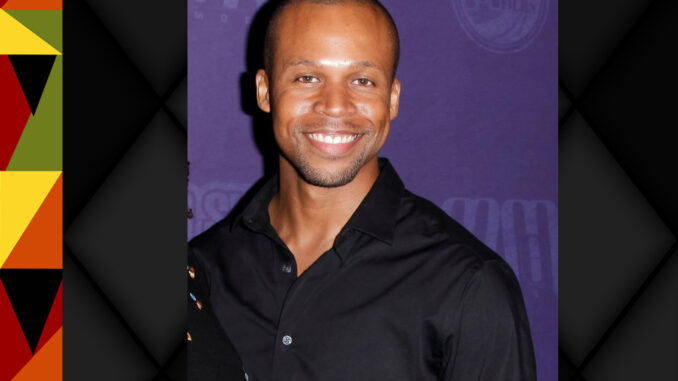 For each day in the month of February, the Committee will be highlighting African-American members, both past and present, and their accomplishments. We look forward to showing the contributions and influences African-Americans have had on the industry.
What's your job? Picture Editor/VFX Editor
List the credits you're most proud of. "Marvel's Luke Cage," "Space Jam 2: A New Legacy," "The Walking Dead" and "The Fight Within"
What are you working on right now? I'm currently VFX Editor on "Space Jam 2: A New Legacy."
Who and what are your influences and/or mentors? My influences are almost too many to list, but I'll name a few. My mother who loved without boundary, taught my siblings and I the strength of compassion and fortified the courage to go after our dreams regardless of any negativity. Another one is Craig Robinson. He's an incredibly talented and successful comedian now, but way back when, I knew him as Mr. Robinson, my ironically funny music teacher. He was talented and always encouraging. One day, we didn't have class. Instead, he showed us a tape of his debut on "Def Comedy Jam. I didn't know it was even an interest of his. It was one of THEE funniest and potent moments for me. Like my mom, it showed me the value of pursuing dreams without limitations. And just a few of the incredible people that have and continue to pour into my life/career are my wife Eboni Payne, Jeff Morrow, Charles Murray, Cheo Hodari Coker, James Wilcox and Sharon Smith Holley.
What books are you reading, shows are you watching and/or movies you're excited about? Currently, I'm listening to a book on quantum theory, and excited to see the next episode of "WandaVision."
What would be your superhero name? One of my uncle's once said I should be called Quiet Storm. But, he might have just been jumpy that day lol.
What are your black history month memories and any cultural or historical impacts on your life? Growing up in Chicago, I got to see its rich and complicated cultural history from the segregated neighborhoods to the stories partially told in painted murals on the sides of buildings and underpasses across the city. These images made a huge impact on me.
What's the best piece of advice you've been given? Don't let someone else's reality determine yours… Unless it's an amazing story lol. This is some life advice that I also use in my storytelling. It reminds me of the importance of understanding of point of view.
If you could time travel, when would you go and why? I would travel back to hang out with my mom again.
What's a little known fact about you? What are your hidden (or not so hidden) talents? I've always wanted to be an actor/producer, and I hold a black belt in at least one martial art.
What's your favorite (Black) television/movie moment? Ok, I have two. "Fresh Prince of Bel-Air:" Will breaking down about his dad leaving…just wow. And "A Different World:" Dwayne crashing a wedding to stop Whitley from marrying someone else.
Was there a television show/movie that inspired you to pursue your career? Oh, gosh I have so many on a spectrum. "Do the Right Thing," "Citizen Cain," "House Party," "E.T.," Tim Burton's "Batman," "Star Wars," "Ghostbusters," "American Werewolf in London," "Seven."
What's your personal/professional mantra? Grow a little every day. And, from glory to glory
What's the last show/movie that left you speechless? "Lovecraft Country." Every episode lol.
What would be your dream project to work on? The one from where I win my first Oscar perhaps lol.