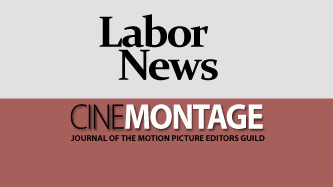 Reprinted from The Washington Post by Faiz Siddiqui of  on October 9, 2020.
As November's general election enters its home stretch, Uber, DoorDash and other gig economy companies are bombarding TV airwaves, social media and even their own apps with ads and marketing materials promoting a ballot initiative that they say would improve drivers' financial situation and working conditions but that would also deny them the right to be classified as employees in California.
The ballot measure, known as Proposition 22, would establish drivers as an independent class of workers with access to limited job benefits, along with wage and worker protections they've so far lacked under the gig economy model. Labor groups and many of driver advocates say the companies' efforts, however, do not go far enough to protect workers and are merely an attempt, cloaked in friendly marketing materials, to quash a new law that would guarantee drivers access to the minimum wage, employer-provided health care and bargaining rights.