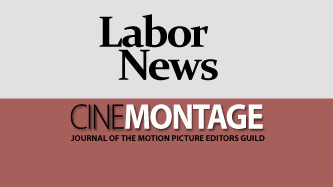 Reprinted from The New York Times by Steven Greenhouse on September 6, 2020.
"In September 1952, Dwight D. Eisenhower spoke to a convention of labor leaders and told them that before joining the Army, he took a job at a dairy plant where "I worked 84 hours a week on the night shift from 6 to 6, seven nights a week'" writes Steven Greenhouse in The New York Times. "Recognizing how extreme that was, Eisenhower said, in a nod to labor, 'In the years since, unions, cooperating with employers, have vastly improved the lot of working men and women.'
"It is often forgotten that Eisenhower and many other Republicans used to support labor unions, if not always enthusiastically. In that speech, Eisenhower noted that the first federal law giving workers a right to organize and bargain came under a Republican, Calvin Coolidge — that was the Railway Labor Act, passed in 1926.
"'Only a handful of unreconstructed reactionaries harbor the ugly thought of breaking unions,' Eisenhower told labor leaders that day. 'Only a fool would try to deprive working men and women of the right to join the union of their choice.' In that era, Republicans often praised unions for fighting Communism and lifting living standards to help them make the case that American capitalism was delivering more to workers than Soviet communism was. …