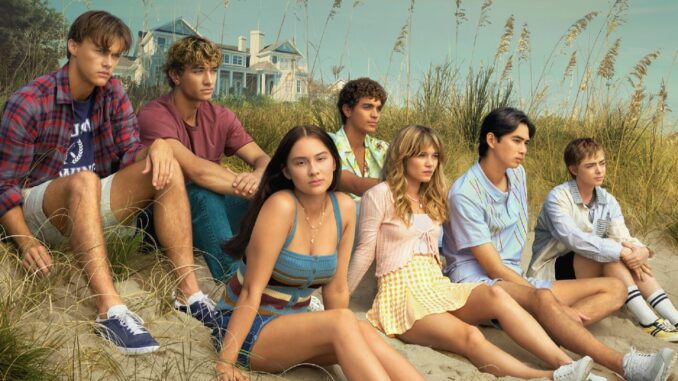 By Oliver Webb
LA based editor, Jamie Kennedy, ACE, has worked on a variety of series and films, including "Weird: The Al Yankovic Story," and "Love, Victor." But her first industry break came with the domestic sitcom "Modern Family," where she started as an assistant editor.
"I went to Emerson College in Boston, Mass., to study media production and film. Before I went to Emerson I fell in love with editing," said Kennedy, who's not to be confused with the actor and comedian of the same name.
Kennedy has cut eight episodes of "The Summer I Turned Pretty," an Amazon Prime Video adaptation of Jenny Han's young adult trilogy centered around Isabel "Belly" Conklin and her summers at Cousins Beach. The second season premiered earlier this year and it has been renewed for Season 3.
She talked with CineMontage about her experience on the series.
CineMontage: How did you first get involved with "The Summer I Turned Pretty"?
Jamie Kennedy: My agent called and said there were some shows coming up, including "The Summer I Turned Pretty." I said yes, as I wanted to work with Jenny Han. I was a big fan of "The Sisterhood of the Traveling Pants" movies and this YA coming of age story resonated with me so deeply. It was the kind of story I wanted to be telling and that's exactly what Jenny deals in. They got me an interview and I was gushing the whole time. I think my passion shone through and that's how I wound up working on Season One.
CineMontage: What initial conversations did you have with creator Jenny Han and the directors?
Jamie Kennedy: We always wanted it to feel more naturalistic, even though it's very universal feelings of coming of age and that can sometimes steer into the melodrama if you are not too careful. They were casting a lot of up-and-coming actors. It was Lola Tung's first major leading actor role. The cast all brought this natural air to everything. I think the two big points going into it were the fact that Jenny was a big fan of Sofia Coppola's movies and that was the starting point. It was Sofia Coppola and "Normal People" (a popular novel later turned into a BBC series), which were the two genre tones they were looking for in establishing the feel of our own show.
We also talked about the concept of a song of summer. When you look back on your summers there is always that big pop song that is definitive of those memories and when you hear that song you remember what you were doing, where you were and how you were feeling. We wanted that energy to drive everything that we were doing with the show as well, which is how we wound up using so much popular music. Leaning into that drama as natural and universal amongst all of us helps it lean away from the melodrama.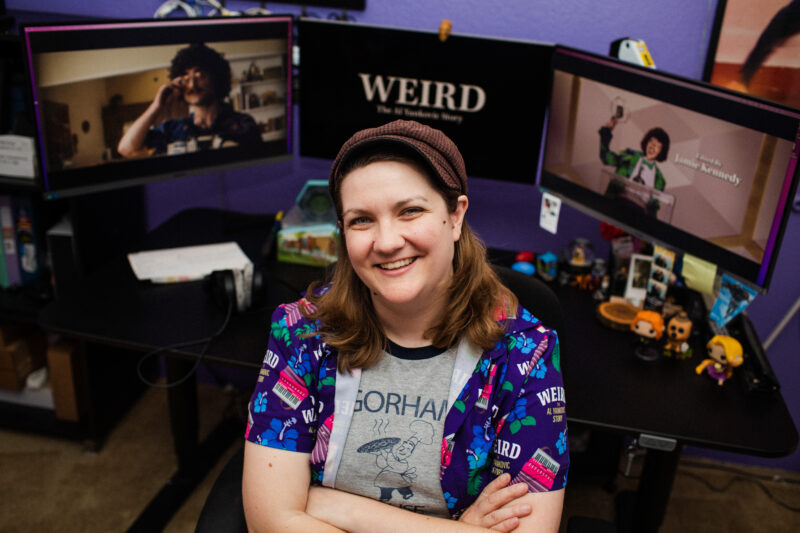 CineMontage: Current popular music is constant throughout the show. However, during the funeral sequence we hear Fleetwood Mac's "Silver Springs," which is one of the most melancholic scenes in the show. Could you discuss the approach to cutting this sequence?
Jamie Kennedy: A lot of the specific music choices that ended up in the show are the brain children of Jenny. I think because they mean so much to her, she is imbuing that same emotion into the scenes as we are working on them. I think that's why they work so well. When I'm choosing the music, the songs I'll play with are not the ones that end up in it, but they'll help me build the emotion of the scene and that is always a starting point. Jenny then looks at her playlist at what she likes and then I'll work backwards and make that song work to whatever edit I've already done. In the case of the funeral, I took over that scene from the other co-editor on that episode, Victor Du Bois. Originally there was score in that scene and it did feel too melancholy.
I found a temp song in a bin from the music supervisors. I had put it in, but I knew it was 100% not the right song, but it was doing something that I thought we needed to be leaning into. It's older and so we were able to be in more of the world of Susannah. Later that night I got a text from Jenny and she suggested "Silver Springs." I ran to my computer and cut it in and that was exactly the feeling we were going for.
CineMontage: The second season shifts towards flashbacks and dream sequences. Could you discuss the process of integrating these into the narrative?
Jamie Kennedy: That was another big challenge that we were working with. We did a couple of flashbacks in Season One. The flashbacks were integral to telling the full picture of what's happened since we left off at the end of Season One. There was a lot of effort on set to make physical transitions for them. They would try to do match cuts from one thing to another and we did a lot of the characters looking over and seeing a POV of something from the past. Sometimes that wasn't possible, or they didn't have the time to shoot those kinds of transitions.
In episode one, the phone calls between Belly and Conrad in flashback over the course of the year, was at first one big scene by scene next to each other. We realised watching it that this was a long time to be in the past and not have that through line and we were missing what's happening in the present. So, we chopped those up and moved them elsewhere. When we were moving things around and trying to build into those flashbacks, we wanted to make them not as confusing as possible. We would try to find moments where we would have picture to picture matches, or something would be said by a character that could relate into whatever the next flashback would be.
The compromise we wound up coming up with to at least create that universal language is the sound transition that we did between flashbacks. Going into any flashback we have this woosh wave and wind chimes, which were the two sounds we thought best evoked the feeling of summer and remembering moments of summer.
CineMontage: How much freedom do you have when it comes to playing around with the footage?
Jamie Kennedy: In episode two, when we are cutting back and forth between the Belly and Conrad love scene at Christmas and her coming back to the house for the first time, that was scripted as cutting back and forth between them. There weren't specific moments about when we were going in and out or how long we would be staying in one period or another. I took that and ran with it and saw where it made sense to be in the past or be in the future. I was always trying to build to a crescendo in that moment when she's walking down the hall, because we know at the end of the hall is what she's dreading most, which is seeing Conrad again. Just as we are about to cross into her nightmare is when we flashback into the longest period of her dream and reliving the happiest moment with him and then she must reface reality and come out of it. I had a lot of freedom in terms of building that sequence, but it was always scripted as the two were intercut together.
CineMontage: What was your favourite sequence to put together?
Jamie Kennedy: I love the ending of episode two. I wouldn't call it challenging, I just really felt a part of it and wanted to get it right and make sure that the pacing of all of that felt correct. It honestly didn't change much between my editor's cut and where we wound up. Also, in episode two I'm a big fan of the "Déjà vu" sequence when they are driving up to the house and it is cutting between Belly's drive up to the house at Christmas with Conrad and driving up to the house with Jeremiah because I think it just works with that song selection so well. I feel like our show is when a character has so much emotion, everything stops down to let a pop artist sing and how the lyrics are always working to show what's going on in their heads. I feel like that sequence is a very good explanation of how that works on our show.
Oliver Webb is a freelance writer based in United Kingdom.